---
Apartminty Fresh Picks: Herb Garden Essentials For The Apartment Gardener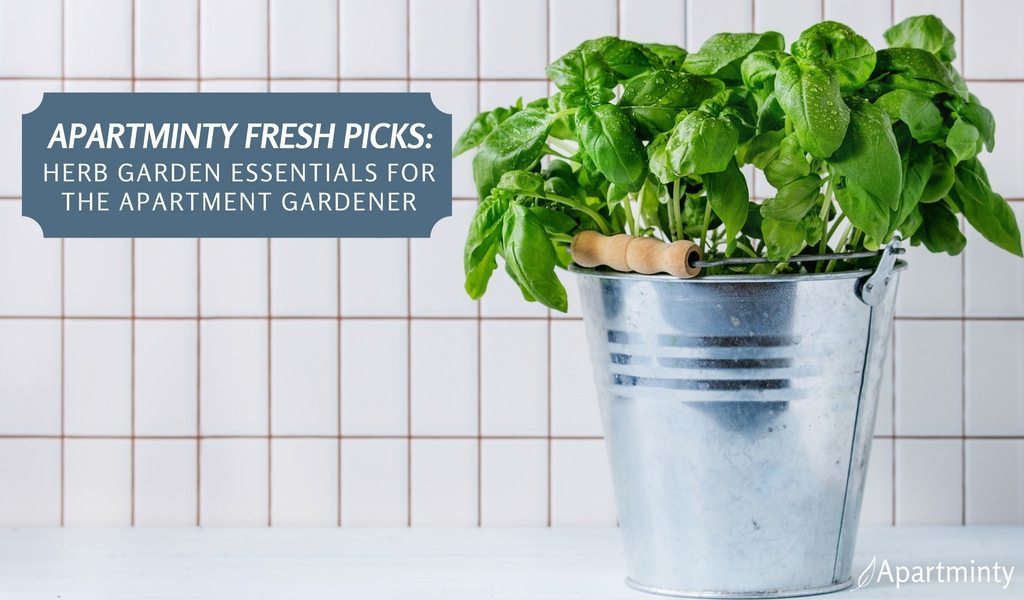 You may have caught on by now that we absolutely adore all things apartments… the hottest listings, apartment living hacks and of course, apartment decor! While we often collect our favorite things on our Pinterest boards, we thought we'd bring some shoppable inspiration over to the blog in the form of Apartminty Fresh Picks. The theme this week: herb garden essentials for the apartment gardener; a few great planter options as well as some of the tools and accessories you need to keep that green thumb going!
AeroGarden Ultra Indoor Garden
Herb Garden Seed Kit
Spigo Indoor LED Light Grow Garden
Chefast Herb Scissors Set
Copper Herb Planter Kit
Ready to find your next apartment?
Living Art Vertical Garden
Cocktail Inspired Herb Starter Kit
Copper Plant Labels
Plant Terrarium
Mini Brass Plant Mister