---
Travel Vacation Destinations in Nigeria (1)
Nigeria as a tourist destination has remained largely unexplored despite being the home of very diverse cultures, beautiful scenery and jaw-opening tourist attractions. From the north to the south, to the east and then the west, you never finish exploring this beautiful land. So, you are in Nigeria and searching for travel destinations? Look no further, we have made a compilation of exotic locations you could visit in 2016.
KWA FALLS
via AfroTourism
Kwa Falls is a natural waterfall located in Anegeje Village in Akamkpa Local Government Area of Cross River State. It is an ideal escape destination for the weekend. A staircase of exactly 234 steps is "motivating" stress that makes the water peaceful and warm. Local palm-wine and peppered fish are go-to delicacies for this adventure.
IDANRE HILLS
via Wikimapia
Arguably one of the most beautiful landscapes in Nigeria, Idanre hills still leaves you in awe due to the fact that the entire Idanre people lived here for almost a thousand years. It has been listed in UNESCO World Heritage Sites and is situated about 24km southwest of Akure, the capital of Ondo State. It is a cluster of intimidating and imposing hills housing some wonderful things which confound the senses. The view from the top of the hills is exhilarating. A complete Idanre hills' experience can never be told, it can only be "experienced".
IKOGOSI WARM SPRING RESORTS
via Logbaby
How weird can nature become? Ikogosi Warm Spring is a valid answer to the mystery that nature portends. A trip to this attraction is definitely a trip worth taking. Ikogosi Warm Spring is a place to enjoy nature's finest in a beautiful setting. Soiled in flamboyant sphinx that is portrayed by the meeting of hot and cold waters flowing side by side. Geologically impossible to have that occurrence from the same rock formation, and this can only be found in Ekiti State, Nigeria.
NGWO PINE RESORT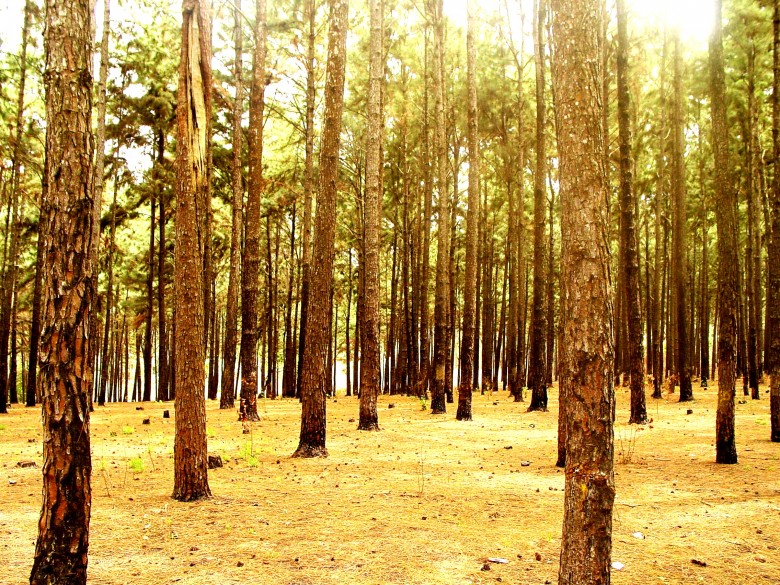 Located in Enugu State, Ngwo Pine forest dynasty that is romantically set by Mother Nature with sharp twists for adventure seekers and people in dire need to relax, away from the hustle. The pine trees are set aesthetically to serenade lovers, with water splashing loudly from inside a cave. It is a destination that is beyond imagination.
OBUDU MOUNTAIN RESORT
You wonder how caring nature can be? Take a trip to the Obudu Cattle Ranch in Cross River State. Seeing these beautiful sights in real life is a must, and will definitely make your holiday more fulfilled. The attraction is popular for its natural wonders, cable cars and amazing outdoor activities. Take a dip in the marvelous outdoor pool or enjoy the peace and quiet when hiking their famous Canopy walk way.