---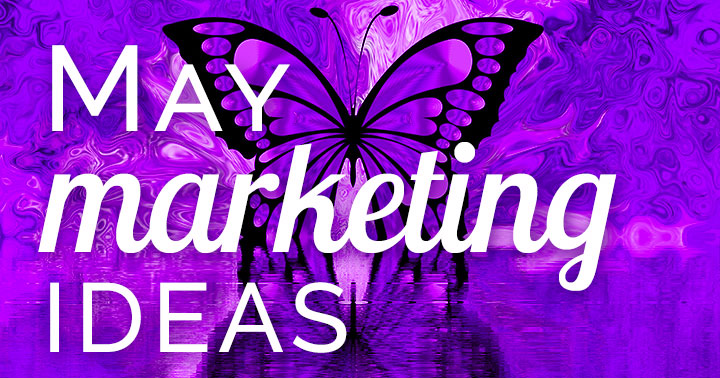 Need May marketing ideas?
If April showers bring May flowers, let this floriferous season inspire your imagery.
This month we celebrate mothers and teachers in the U.S. Most would appreciate beautiful blooms in your social media posts, and even your gift ideas!
It's also a big month for the U.S. military, so get ready to wave the red, white, and blue.
If none of this resonates with your business, there are lots more ideas to choose from! Read on…

10 May Monthly Holidays
Do any of these month-long holidays resonate with your business and audience?
Plan a promotion that could include a blog post series, sales and discounts, social media posts, contests and more.
National Inventors Month
Revise Your Work Schedule Month
National Photo Month
National Egg Month
National Physical Fitness & Sports Month
Teen CEO Month
National Smile Month
Gifts from the Garden Month
National Military Appreciation Month
Family Wellness Month

May 2019 Weekly Holidays
These holidays last for a week(ish). Dates are correct for 2019 and will be updated each year.
April 28–May 4 is National Small Business Week
May 1–7 is Choose Privacy Week
May 5–11 is Teacher Appreciation Week
May 5–11 is National Pet Week
Get the rest of the ideas on the blog!