---
Infographic: Why Every Restaurant Needs an App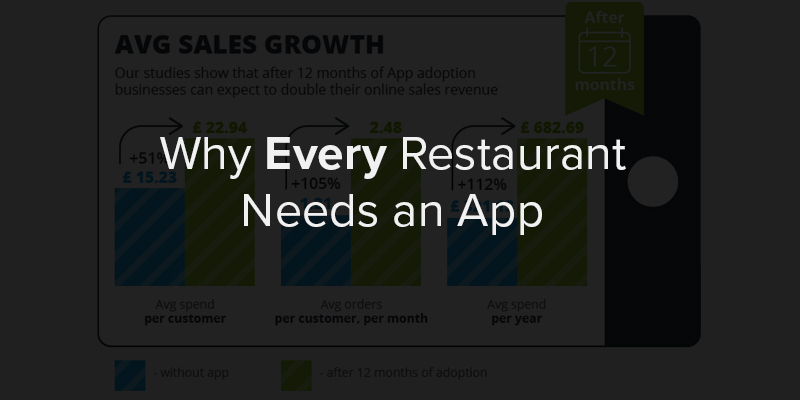 If you didn't already know, people are using their phones a lot. Smartphone technology has permeated almost every aspect of people's day-to-day lives, from socialising to shopping.
The way we eat hasn't been left untouched, either. Whether you're browsing through Pinterest for recipes or sharing your culinary creations on Instagram — your smartphone has had a hand in how you're eating.
So it makes sense for a restaurant to have their own app, right?
We dug deep into statistics from over 2,000 takeaway restaurants — and found some evidence that proves unequivocally that you need a mobile app for your restaurant. It's all in the infographic below:

Looking for more information on the benefits of restaurant apps? Take a look at this article: Why Restaurants Need Mobile Apps: 12 HUGE Benefits