---
Buckhead Business Show — Best Kept Lyft Secrets, also Concept Inc. Pros in Training Tech Talent, and Peragrin Co-Founder
Buckhead Business Show — Best Kept Lyft Secrets, also Concept Inc. Pros in Training Tech Talent, and Peragrin Co-Founder
Company:
 Lyft
Name and Title of Person Interviewed:
 ​​Sam Bond, Atlanta General Manager
Guest BIO:
Sam Bond is the Atlanta General Manager for Lyft. Sam is responsible for the operation of the Atlanta market area for Lyft's business, including passenger acquisition and promotion, driver training and support, and partnerships and local government relations. Prior to joining Lyft, Sam was Group Director of Supply Chain Strategy and Portfolio Management for Coca-Cola Refreshments in Atlanta. At CCR, Sam developed the long-term strategy for Coke's North American manufacturing and distribution operations. He also ran the capital projects approval and prioritization processes. Prior to working at Coke, Sam spent three years at Bain and Company in Atlanta, doing strategic consulting in a variety of industries, including retail, CPG, manufacturing, higher education, private equity, and financial services.
He served in the U.S. Marine Corps from 2003–2008. While deployed to Iraq, he was a scout sniper platoon commander and served as an assistant regimental intelligence officer. He graduated with an MBA from the Darden Graduate School of Business Administration at the University of Virginia, and received his undergraduate degree from Princeton University.
Topics/Questions:
 Lyft Atlanta, growth of ATL rideshare market, commuting without a car, ATL's mobility future (especially transportation as a service)
---
Company Name:
 Concept Software and Services Inc.
Name and Title of Person Interviewed:
 Ravindra Bhave — President/CEO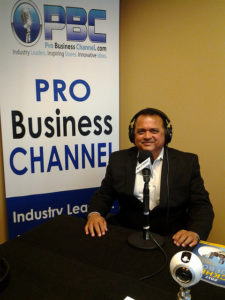 Topics/Questions:
1. Why did you transition from traditional staffing into IT training.
2. Do you have some success stories to tell in your journey as a training school.
3. How do you intend to match the gap between unfilled tech jobs and lack of experienced resources.
4. How do you intend to provide jobs to your trained resources.
5. Where do you see yourself in next 3 to 5 years as a training school.
6. what is your message to those technology graduates who don't have jobs.
7. Do you intend to provide training to Veterans, disabled individuals or vocationally rehab candidates.
8. How can you convince large corporate companies to consider your trained graduates.
---
Company or Product Name:
 Peragrin
Name and Title of Person Interviewed:
 Tres Crow — Co-Founder
Guest BIO: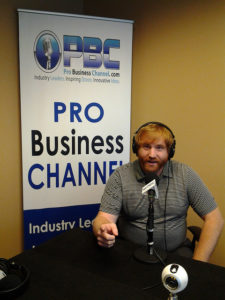 Tres Crow is an experienced marketing and sales professional with extensive skill in marketing, technology,
 entrepreneurship, and social media. Having worked successfully in a variety of fields — as a lender, banker, insurance agent, membership manager, marketing and copy-writing freelancer, as well as a sales and operations manager at both regional and national retail banks — he has a wide-ranging view of several key aspects of the business and entrepreneurial communities. He's the Co-Founder of digital mapping start-up Walkabout, Director of Marketing at Skyfire Consulting, and now the Co-Founder of the Peragrin, LLC.
---
The Buckhead Business Show Spotlights Industry Leaders in Buckhead and Atlanta! Brought to you in part by The BBA and Broadcast LIVE from the Pro Business Channel Studios.
Recent Photos From The Buckhead Business Show
‹ › ×
×
Previous Next
Flickr Album Gallery Powered By: Weblizar