---
Buckhead Business Show — Lets talk Real Estate, Health, Interns and Publishing
Buckhead Business Show — Lets talk Real Estate, Health, Interns and Publishing
Company or Product Name:
 Glennda Baker & Associates
Name and Title of Person Interviewed:
 Glennda Baker — Associate broker at Bekrshire Hathaway Home Services
Guest BIO: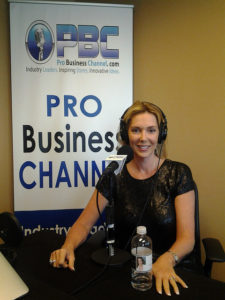 Glennda is an Associate broker with Berkshire Hathaway Home Services. She started her real estate career nearly 25 years ago. Recognized as an industry leader, Glennda has been featured on numerous top producer panels throughout Atlanta and across the U.S. In her downtime she enjoys playing Tennis and attending Atlanta Hawks basketball games with her family.
Topics/Question:
 *How is the real estate market
 *Home Values, the Zestimate vs. the real value
 *Where is the market going
---
Taylor Chiropractic & Wellness
Name and Title of Person Interviewed:
 Craig Taylor
Topics/Questions:
 Posture/ergonomics
 Best way to sleep
 Natural anti inflammatories
---
Company or Product Name:
 Premier Interns
Name and Title of Person Interviewed:
 Scott Spencer
Guest BIO: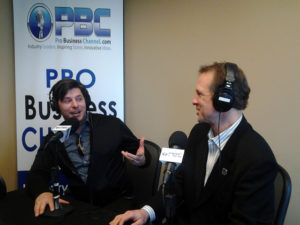 Scott Spencer is the Principal at 'INK' — spelled I.N.Q. — an award-winning marketing and design firm in Buckhead. Scott moved to Atlanta in 1984 from The University of Georgia's Grady College of Journalism and Mass Communications with a focus in Advertising, Marketing and PR, with minors in Graphic Design and Landscape Architecture.
Scott Spencer is also the Principal and Executive Vice President at Premier Executives. Mr. Spencer brings over 30 years of professional experience in multiple industries, including Technology, Media, Real Estate, Human Resources, Recruiting, Career Coaching and Job Transitioning. Scott is a specialist in leveraging human and financial resources. In 2015, Scott launched Premier Executives — an Executive Recruiting firm and client at the time, who needed a new brand to target Fortune 500 and Wall Street, C-Level and Board Of Directors.
Following the success of Premier Executives, Scott launched Premier Interns in 2016. Premier Interns is a service designed for students and parents, and businesses to make it easier for Students to get valuable work experience when applying for Colleges, Scholarships, Grants, Financial Aid and first-time jobs. Businesses help to create the win-win by assigning jobs in the form of projects to students who then get jobs done.
Adam Welborn is an Atlanta Native with Bachelor degrees from the Atlanta College of
 Art and Savannah College of Art & Design focusing in Communication Design, Illustration
 Design and Software Applications.
 Adam is a Partner and Marketing Director at Premier Interns, where he oversees:
  Brand Design and Development
  Everything Digital and Web Site UX
  Client Development and Client Management
  Creative Direction
  Web Site Traffic Growth
  Brand Strategy
  Strategic Consulting, including business plan & sales strategies.
Topics/Questions:
 Project Work & Internships — HS & College Students
 Mentoring / Hiring Student Interns — Employers
Web Site and Social Media:
 PremierInterns.com
 (2min Video Overview on Home Page)
Fabcebook.com/PremierInterns
---
Company or Product Name:
 Simply Buckhead Magazine
Name and Title of Person to be Interviewed:
 Joanne Hayes
Guest BIO:
 Joanne Hayes is a 20-year veteran of the publishing industry, having worked as an Account Executive for an award-winning Journal Register Company newspaper group, Southern Rhode Island Newspapers, and as the Marketing Director of SO Rhode Island, a publication of the award-winning magazine company Providence Media.
 Simply Buckhead Magazine was conceived and began publication in 2010, with Joanne at the helm as Publisher and Founder. She also currently serves as the Co-VP of Programs on the Board of Directors of the Buckhead Business Association, and a Member of the newly-formed Diversity and Inclusion Council of the Atlanta Hawks organization.
 Joanne and her team launched a second publication this year, 17th South, covering Midtown and surrounding communities.
Topics/Questions to Discuss:
 New issue of Simply Buckhead
 Launch of 17th South
Web Site and Social Media Links:
 www.simplybuckhead.com
 Twitter and Instagram @SimpplyBuckhead
 Facebook — LivingWellAtl
---
The Buckhead Business Show Spotlights Industry Leaders in Buckhead and Atlanta! Brought to you in part by The BBA and Broadcast LIVE from the Pro Business Channel Studios.
Recent Photos From The Buckhead Business Show
‹ › ×
×
Previous Next
Flickr Album Gallery Powered By: Weblizar