---
Certified Management Consultant, Capital and Business Immigration Solutions on Georgia Business Show
Certified Management Consultant, Capital and Business Immigration Solutions on Georgia Business Show
Stanley Sloan, Managing Partner
 Sloan Management Consulting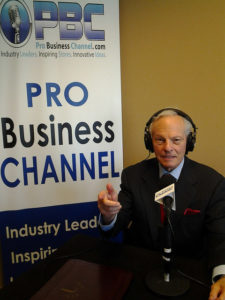 SMC helps businesses achieve excellence by addressing the work force issues that significantly impact success in the market place. Dr. Sloan has over 30 years experience providing consulting services in the areas of customer service and satisfaction, change management, organization effectiveness, performance improvement, and reward management.
He is a Certified Management Consultant (CMC), a national professional designation held by less than 1% of all management consultants. Dr. Sloan is a past Chairman and President of the Georgia Chapter of the Institute of Management Consultants (IMC) and has served for many years as a board officer. He also is active in the Organization Change Alliance (OCA) and serves on the OCA Program Committee.
Sectors Served: Institutional/Nonprofit, International, Private/Commercial, Public/Government
Industries: Banking/Financial Services, Business Services, Communications/Media, Energy/Chemicals, Government/Public Sector, Health Care/Pharma/Biotech, Industrial Manufacturing, Info Tech/High Tech, Retail/Leisure, Spa/Hospitality, Utilities
Consulting Specialty: Facilitation, Growth Management, Human Resources, Leadership Development, Organizational Design/Devt, Strategy/Planning
Website / Social Media:
---
Joe Briner, Managing Director
 Vertical Capital Advisors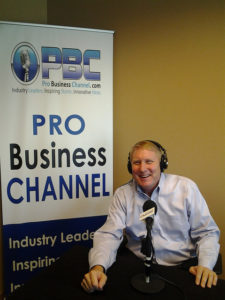 Joe Briner, Managing Director of Vertical Capital Advisors, has over 30 years experience in every facet of the finance industry and brings deep experience in banking and capital markets to create optimal capital solutions for businesses of every size in any industry. With a disciplined and time-proven processes, Vertical Capital Advisors will help you grow your business.
At Vertical Capital Advisors, our guiding principle is to apply our accumulated and collective experience to create real, tangible value for our clients. We launched as the Great Recession threatened the existence of every business — a period of uncertainty that demanded exceptional depth and breadth of understanding of the capital markets. We helped scores of businesses survive and thrive. As markets returned to normal, we have returned our focus to the fun side of the business — helping companies get growth, acquisition and expansion capital and helping successful business owners optimize the value of their enterprise.
Topics to Discuss:
 Private Equity
 The state of financial markets
 Risk
 Trends
---
Anton Mertens, Partner
 Burr & Forman LLP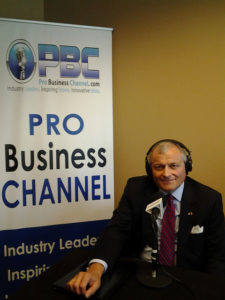 Anton Mertens is the Head of the Business Immigration Practice at Burr & Forman and is also a member of the Labor and Employment Practice Group. Anton's concentration consists of business immigration matters for investors, managers, executives and technical personnel.
Anton's expertise includes business and professional visas, labor certifications, immigrant visas, consular representation and citizenship for foreign executives, managers and professionals. His background also includes consulting and advising clients on a number of employment issues including compliance procedures in verifying the work eligibility of new employees as required under the I-9 "workplace compliance" provisions of federal law.
Anton has experience representing clients from various industries, including international companies, technology firms and subsidiaries of foreign corporations engaged in the computer, communications, chemical and engineering industries.
Born in Brussels, Belgium, Anton is also the current President of the Belgian-American Chamber of the South.
He received his B.A. degree in Mathematics from Mercer University in 1984 and his J.D. degree from Mercer University School of Law in 1987. Anton is fluent in Dutch and French and is admitted to practice law in Georgia. Anton is a frequent lecturer and has authored a number of articles dealing with corporate immigration matters.
Head of the Business Immigration Practice at Burr & Forman and a Partner in the firm's Labor and Employment Practice Group. Concentration consists of business immigration matters for investors, managers, executives and technical personnel.
Topics to Discuss:
 Business Immigration
 Corporate and professional visas
 Labor certifications
 Immigrant visas
 Mission of the Belgian-American Chamber of the South
 Growth of international business in Atlanta
Web Site / Social Media Links:
---
Georgia Business Radio Interviewing industry and thought leaders with compelling stories. Relevant content on current business trends live from the Pro Business Channel studios in Atlanta. In addition to the live broadcast, GBR content is in distribution across multiple syndicated platforms with more than 500,000 downloads.
Show Hosts:
Recent Photos From Georgia Business Radio
‹ › ×
×
Previous Next
Flickr Album Gallery Powered By: Weblizar