---
GSMA Unites 800 Mobile Tech Operators and 300 Companies Worldwide on Buckhead Business Show
GSMA Unites 800 Mobile Tech Operators and 300 Companies Worldwide on Buckhead Business Show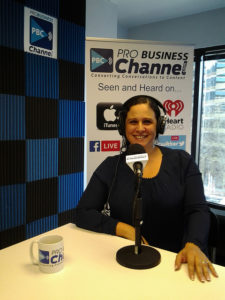 Ana Tavares
 Head of North America for GSMA
•Direct report to the CTO with delegated responsibility for high priority areas and activities in the organisation. Adviser to GSMA's Heads of Programme.
 •Responsible for cross programme coordination and activities that support CTO's Mobile World Capital Board position.
 •Americas Region lead for GSMA's Mobile Identity Program, driving the deployment of mobile Connect with mobile operators and service providers.
About the GSMA
The GSMA represents the interests of mobile operators worldwide, uniting nearly 800 operators with more than 300 companies in the broader mobile ecosystem, including handset and device makers, software companies, equipment providers and internet companies, as well as organizations in adjacent industry sectors. Operator members in the North America region include companies such as AT&T, Bell Mobility, Digicel, Rogers Communications, Sprint, T-Mobile, Telus and Verizon, among many others. The GSMA also produces industry-leading events such as Mobile World Congress, Mobile World Congress Shanghai, Mobile World Congress Americas and the Mobile 360 Series of conferences.
GSMA OPENS NEW NORTH AMERICA OFFICE IN ATLANTA
New Facility Puts Mobile Industry Organization in Center of Atlanta Tech Scene, Provides Strong Foundation as GSMA Works with Members to Advance Development of Mobile Industry
The GSMA announced it has opened its new North American regional office near Midtown Atlanta, a move that will enable it to better serve its members across the United States, Canada and the Caribbean. At a ceremony attended by dignitaries and leaders from the Atlanta technology community, the GSMA officially cut the ribbon for its new 15,000 square-foot offices, which are located in Armour Yards and currently accommodate nearly 90 GSMA employees.
"The opening of our new North American office marks the start of the next chapter for the GSMA in the region," said Mats Granryd, Director General, GSMA. "Our new location in Midtown Atlanta puts us at the very center of the vibrant, dynamic tech scene in the city, enabling us to draw on a rich talent pool and engage even more closely with the broad technology ecosystem that has developed here."
On behalf of its members, the GSMA leads a range of programs designed to drive collective industry benefit in areas such as future networks, the Internet of Things, mobile identity and others. The GSMA also engages with key stakeholders in a series of advocacy initiatives to secure greater spectrum for mobile, modernize regulatory frameworks and deliver life-enhancing mobile services to underserved populations around the world. Finally, the GSMA convenes the broad mobile ecosystem through its portfolio of industry-leading events on both a global and regional basis.
With a presence in the United States since opening its first office in Sandy Springs, GA in 2006, the GSMA has invested significantly in its North American operations in the last year, with the addition of 25 new roles across a number of functional areas. Most notably, in September 2017, the GSMA launched "Mobile World Congress Americas, in partnership with CTIA", the first mobile industry event addressing the entire Americas region. Held in San Francisco, the inaugural Mobile World Congress Americas attracted more than 21,000 visitors from 110 countries and territories, and in 2018, the event moves to Los Angeles, where it will target not only the mobile ecosystem, but also the media and entertainment and content creation sectors.
Once a railway yard, Armour Yards has been transformed into a vibrant, mixed-use campus that delivers a life- and work-enhancing environment where businesses can thrive. The new GSMA office space, designed by HLGstudio, draws on influences from progressive loft-office environments prevalent in vibrant urban areas around the world today. In the new offices, GSMA employees enjoy a range of flexible work areas, open collaboration facilities and meeting facilities, as well as access to a wide variety of amenities in the Armour Yards campus, located between the Buckhead and Midtown Atlanta neighborhoods.
"This central location puts us in much closer proximity to emerging startups and tech incubators, university research and development facilities, and of course, some of the world's leading brands across many different sectors," concluded Granryd. "We're excited about the many new opportunities this move opens for us as we continue to extend the GSMA's work here in North America."
Web Site / Social Media Links:
---
The Buckhead Business Show Spotlights Industry Leaders in Buckhead and Atlanta! Brought to you in part by The Buckhead Business Association and Broadcast LIVE from the Pro Business Channel Studios.
Show Hosts:
Michael Moore
 RainMaker & Chief Storyteller
---
Rich Casanova, CoFounder
 Pro Business Channel
Recent Photos From The Buckhead Business Show
‹ › ×
×
Previous Next
Flickr Album Gallery Powered By: Weblizar