---
LED Lighting by greencents, TED Speaker with ThinkSTEM Technologies and 10 Mind-Shift Principles on the Buckhead Business Show
LED Lighting by greencents, TED Speaker with ThinkSTEM Technologies and 10 Mind-Shift Principles on the Buckhead Business Show
Trevor Smith, National Sales Director
 greencents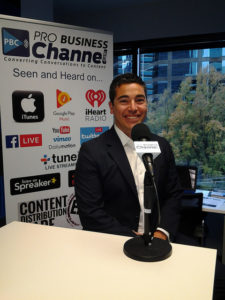 greencents™ specializes in the commercial and residential application of LED lighting for energy efficiency. greencents™ makes it easy to afford the transition from inefficient incandescent and fluorescent lighting to long lasting LED lighting. A typical business that has their lights on from 9AM-5PM Monday-Friday will see a savings of 50–80% over their incandescent or fluorescent lighting systems.
greencents™ offers a free on-site lighting survey that will allow you to see how much your company can save by upgrading to LED lighting. Your business has the option to purchase the bulbs directly from greencents™. Or, you can finance the total job with a portion of the savings you realize off your power bill. All without any upfront costs to your company.
Topics to Discuss:
LED lighting
 The financial and environmental benefits
 Jobs we have completed such as…
 Porsche North American HQ
 Workout Anytime Gyms
Web Site / Social Media Links:
---
Dr. Karen Hypolite
 ThinkSTEM Technologies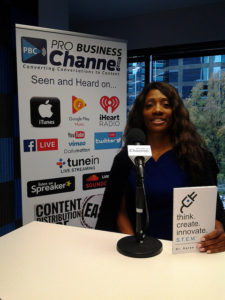 Founder and Lead Consultant. Dr. Karen Hypolite is a TED Speaker, Science Education Researcher, and Innovator. She is one of the best keynote speakers, top motivational keynote speakers, and one of the top keynote speakers today. As a consultant, she provides instruction in the context of critical thinking; having conducted science education research since the year 2000. Dr. Hypolite is the author of Think. Create. Innovate. |S.T.E.M. TM. She has honed her skills to invent the Schalero® — Scarf, Shawl, Bolero All-In-One. This innovative product is featured on QVC®. Her work has been presented from state to national conferences; the Georgia Scholarship of S.T.E.M. Teaching and Learning Conference, the Georgia Association of Secondary School Principals Fall Conference, the National Association for Research in Science Teaching (NARST) Annual Meeting and the American Educational Research Association (AERA) Regional Conference. She is a community volunteer and the Board Chair of the Atlanta S.T.E.M. Foundation.
In the 21st Century, information drives our world. Critical thinkers and problem solvers drive innovation in the Information Age. As a S.T.E.M. Advocate and Educator Consultant, I want to be part of the solution of facilitating a movement of critical thinkers, thought leaders, innovators, and problem solvers. Think. Create. Innovate. | S.T.E.M.
Getting to be a part of the 21st Century and the intricacies of the formation of a century is a privilege. We are so thankful for the opportunity to contribute in a small way that will help others find their place in the world; a place among thought leaders, content creators, innovators, quality highly skilled employees, and entrepreneurs. ThinkS.T.E.M. Technologies has one driving force. We exist solely to create pathways to increase participation and engagement in science, technology, engineering, and mathematics.
Topics to Discuss:
 National STEM Day
 STEM & It's Impact on Business and the Economy
Web Site / Social Media Links:
---
Keith Scott
 K.L. Scott & Associates LLC.
Keith L. Scott, President & Chief Executive Officer, has over 24 years of IT Strategy and Management Consulting experience leading client initiatives in the non-profit, public and private sectors. Keith leads the firm with establishing new clients and partnerships, providing strategy consultation, and project engagement oversight. He is a proven results-oriented leader. Throughout his career, Keith has been known as a master strategist and facilitator, mediator, and team builder while keeping his eye on the big picture and delivering solutions for his clients. He has led multi-million dollar project engagements in both public and private sector organizations. Keith holds a Bachelor of Science in Computer Science from North Carolina A&T State University and a Masters of Business Administration in Strategic Management from Mercer University.
Topics to Discuss:
10 Mind-shift Principles to Launching Your Own Business
Web Site / Social Media Links
---
The Buckhead Business Show Spotlights Industry Leaders in Buckhead and Atlanta! Brought to you in part by The Buckhead Business Association and Broadcast LIVE from the Pro Business Channel Studios.
Show Hosts:
---
Recent Photos From The Buckhead Business Show
‹ › ×
×
Previous Next
Flickr Album Gallery Powered By: Weblizar