---
Marcia Mead with Outdoor Living Brands: Archadeck, Outdoor Lighting Perspectives, Mosquito Squad, Renew Crew, and Conserva Irrigation on Franchise Business Radio
Marcia Mead with Outdoor Living Brands: Archadeck, Outdoor Lighting Perspectives, Mosquito Squad, Renew Crew, and Conserva Irrigation on Franchise Business Radio
Marcia Mead, VP of Franchise Recruiting
 Outdoor Living Brands
Marcia Mead BIO: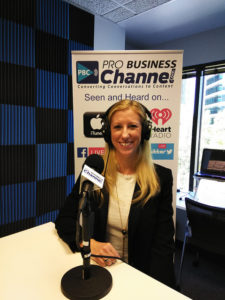 Marcia Mead serves as Vice President of Franchise Recruiting of Outdoor Living Brands, a multi-brand franchise company dedicated to products and services within the outdoor living market, which currently includes leading brands Archadeck, Outdoor Lighting Perspectives, Mosquito Squad, Renew Crew, and Conserva Irrigation since January 2018. As Vice President, Ms. Mead is responsible for the leadership of the franchise recruiting team that builds franchise growth across all five brands.
While Ms. Mead may be new to Outdoor Living Brands, she is not new to franchising as she brings over 17 years of experience in franchising to this role. Ms. Mead served as a member of the executive team of PuroClean as Vice President of Franchise Development, where she led a team of 6 and PuroClean's franchise development efforts for three years.
Prior to this role, Ms. Mead served First Service Corporation with Floor Coverings International as Director of Franchise Development from October 2011 to December 2014 and as Operations Manager from February 2009 to October 2011 and with CertaPro Painters as National Accounts Manager from October 2007 to October 2008 and as Franchise Recruiter from October 2004 to October 2007.
Ms. Mead began her franchising career as a CertaPro Painters franchisee in Kansas City at the age of 25 rapidly growing her business to nearly $1 million in annual revenue.
Ms. Mead has a bachelor's degree in business with an emphasis in marketing and management from Baker University in Baldwin City, KS. She resides in Atlanta, GA.
List Any Topics You Would Like to Discuss:
How did Outdoor Living Brands get started?
Tell us more about Archadeck.
Tell us more about Outdoor Lighting Perspectives.
Tell us more about Mosquito Squad.
Tell us more about Renew Crew.
Tell us more about Conserva Irrigation.
What should someone know in researching to become a franchise owner?
If someone wants to learn about becoming a franchisee what should they do?
---
The Franchise Business Radio show is a platform to bring together franchise professionals and resources to connect, educate, and collaborate to serve the franchise community and the franchise consumer. Spotlighting Leaders in the Franchise Industry
 Experts in funding, legal, marketing and consulting.
Franchise Business Radio hosted by: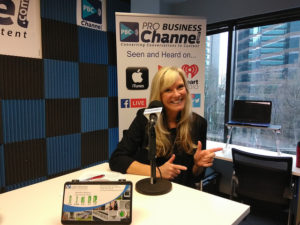 Pam Currie, Founder
 Franchise Intellect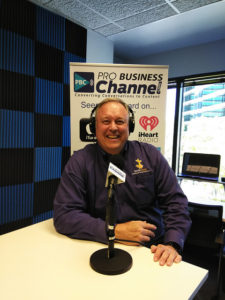 Ken Douglas, Co-Host
 Social Joey
---
Made possible in part by:
Recent Photos From Franchise Business Radio
‹ › ×
×
Previous Next
Flickr Album Gallery Powered By: Weblizar