---
Modern Brand Building Through Content Creation and Editing, plus Skin Health and Entrepreneurship on the Buckhead Business Show
Modern Brand Building Through Content Creation and Editing, plus Skin Health and Entrepreneurship on the Buckhead Business Show
Liam Gowan
 Piedmont Editing & Publishing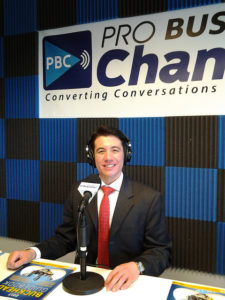 Liam Gowan is a Columbia University graduate with extensive work experience in multiple industries. These experiences have provided him with a unique and diverse skill set. Not only does he have a strong academic background, but while managing a rigorous course load, he also worked at Objective Entertainment, where he gained experience in the entertainment industry. As both a student and a professional, he balanced a highly demanding workload — managing multiple projects simultaneously, with each requiring complete attention. Upon graduation, he learned the intricacies of digital publishing working at Start Media Publishing. Now as an Atlanta resident, he works for an emerging editing and publishing firm, Piedmont Editing & Publishing.
Some areas of expertise include:
 -Updating or writing content for websites, blogs, or email campaigns
 -Proofreading contracts or writing technical manuals for businesses
 -Helping writers with their book manuscripts
 -Consulting Real Estate professionals with online marketing best practices.
Looking to work with:
 -Website Developers
 -Social Media Consultants
 -Graphic Designers
 -Real Estate Professionals
Topics to Discuss:
 Content creation
 What modern companies do now
 Building brands
 The editing process
Web Site / Social Media Links:
---
Julie Stein
 DermaHealth Science and The POORPRENEUR Ltd Co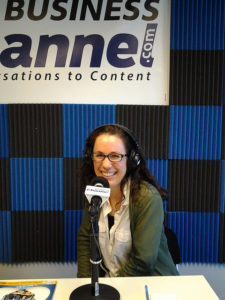 Julie Stein is known for her motivation, high-energy, and fearless drive to reach goals both personally and professionally. She excels in innovation (recipient of 4 patents), B2B connecting/relationship building, and problem solving. Her latest invention evolves from a culmination of her knowledge and experience in wound care with extensive research in inflammation and pathophysiology of skin. This topical product is on target to improve the lives of people worldwide, both physiologically and emotionally.
Having no regrets in her life, Julies a firm believer that everything happens for a reason and that something positive can be found in every situation. She's enjoying life's journey and creating every day, week, month and year to produce the results desired for her and her family.
Topics to Discuss:
 Skin Health
 Entrepreneurship
 Building a Business from the Ground Up
Web Site / Social Media Links:
---
The Buckhead Business Show Spotlights Industry Leaders in Buckhead and Atlanta! Brought to you in part by The Buckhead Business Association and Broadcast LIVE from the Pro Business Channel Studios.
Show Hosts:
---
Recent Photos From The Buckhead Business Show
‹ › ×
×
Previous Next
Flickr Album Gallery Powered By: Weblizar