---
OrthoNOW, spa810 and Benetrends Financial on Franchise Business Radio
OrthoNOW, spa810 and Benetrends Financial on Franchise Business Radio
Christine Dura, Chief Development Officer
 OrthoNOW
Christine E. Dura has over 25 years of quantifiable executive management and franchise related leadership experience within the US and internationally with notable franchise startups in the service, technology, retail, food, health and wellness, financial service, medical care, technology and professional services.
 As a Senior Franchise Executive and Entrepreneur, Ms. Dura has been both an individual contributor and has successfully led world-class teams. Ms. Dura excels at partnering with all core business operations to significantly increase the company's foot print, expand market share, and generate sustainable revenue and EBIT gains.
Topics to Discuss:
 The OrthoNOW story
 Industry trends
 How to determine if the franchise candidate is a good fit
 Financing
 Marketing
---
Nicole Smith, Franchise Owner
 spa810 Atlantic Station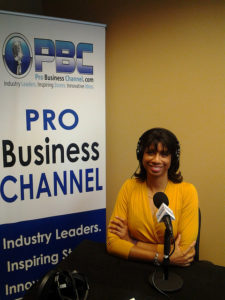 Nicole D. Smith. owner of spa810 Atlantic Station, is a leader within the wellness spa industry. She was one of the first franchisees in the state of Georgia and has plans to soon expand to 3 new locations within metro Atlanta. With 20 years of comprehensive experience in various industries, Nicole has established herself as an innovative leader.
In 2016, Nicole became a full time entrepreneur, opening her spa franchise at Atlantic Station in Midtown Atlanta. She is very passionate about the spa and she plans to be the #1 location in the country. About spa810 Atlantic Station spa810 Atlantic Station invites the community to explore unlimited luxury for the mind, body and soul at their premier Atlanta med spa, conveniently located in Midtown. spa810 delivers a one-of-a-kind experience to every guest who walks through their doors. The spa offers a variety of services including stress relieving massages, signature facials, pain-free laser hair removal or HydraFacial MD treatment.
Topics to Discuss:
1. How is spa810 different from other spas in our area?
 2. What made you decide to go into the franchise business for wellness services instead of produce your own?
 3. What are some unique services that you offer?
 4. Discuss your upcoming teacher appreciation charity event?
 5. Why do you feel that this event is important?
 6. What do you have planned next for your franchise company?
Web Site / Social Media Links:
---
LARRY CARNELL, VICE PRESIDENT OF DEVELOPMENT
 BENETRENDS FINANCIAL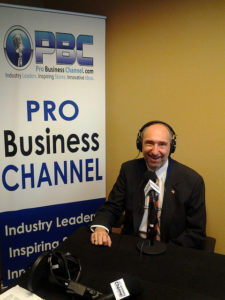 CREDENTIALS & AWARDS:
 •National Award Winning Entrepreneur
 (Recipient of an entrepreneur of the year awarded by the National Association of Entrepreneurship)
 •Fortune Magazine "TOP 100 Most Admired Company" Award winning Management Advisor and Company Trainer
 •Benetrends Financial Top Revenue Producer
 •National franchising "Industry Leadership Award"
 •Multiple Award winning Franchise Expert, Trainer, & Lecturer,
 •Instructor for Certified Professional Education (CPE) program for accountants and attorneys
 •Educational Background : Accounting, Finance, Marketing
 •University lecturer on successful entrepreneurship
 •20+ years of combined franchising, franchise and business brokerage experience
 •LinkedIn's "Top Recommended Professional"
 •Internationally certified to value businesses
 •Certified instructor for the American Business Brokers Association
 •Certified instructor for the International Business Brokers Association
 •Certified franchise and business broker instructor and trainer
 •CFE — Certified Franchise Executive
 •CBI — Certified Business Intermediary
 •ABI — Accredited Business Intermediary
 •CFB — Certified Franchise Broker
 •CMT — Certified Mentor and Trainer
 •Credited to introducing ROBS funding to the first franchise and business brokerage deal in the United States.
 •Recognized as a leading industry subject matter expert on retirement asset funding
Topics to Discuss:
BUSINESS OWNERSHIP VERSUS EMPLOYEE
 CREATIVE FUNDING
 MINIMIZING RISK
What services does Benetrends Financial provide?
 You have been a lecturer for some of the world's largest outplacement firms and universities. You wrote an article titled "The Insecurity of Job Security". Why is business ownership becoming more popular for many versus the J-O-B?
 Starting a business requires capital. Most of us don't have a rich uncle… How can Benetrends help?
 What are the advantages of using retirement funds, or what Benetrends calls the Rainmaker plan compared to other traditional types of funding?
 How do you respond to concerns about the risks of starting a business?
 Why franchising versus starting a business on my own or buying an existing business.
 As an award winning entrepreneur what final words of wisdom do you have for other prospective entrepreneurs?
---
The Franchise Business Radio show is a platform to bring together franchise professionals and resources to connect, educate, and collaborate to serve the franchise community and the franchise consumer. Spotlighting Leaders in the Franchise Industry
 Experts in funding, legal, marketing and consulting.
Franchise Business Radio hosted by:
 Pam Currie, Founder
 Franchise Intellect
Made possible in part by:
Recent Photos From Franchise Business Radio
‹ › ×
×
Previous Next
Flickr Album Gallery Powered By: Weblizar