---
Rich Hart Show — Premiere Episode
Rich Hart Show — Premiere Episode
On this premiere episode Rich Hart talks about the mission, topics, types of guests and content on the upcoming series.
The first 5 minutes is dedicated to an overview of the topics followed by a more in-depth discussion of the 12 areas and topics to be covered during the course of the show series.
Welcome to the Rich Hart Show…
 Premise of the Show… Take you to the next level of Business Dynamics Development
Story, Content Humor and Entertainment form today's Industry Giants and Specialists…
Skills, Knowledge, Tools & Resources of today's Advance Business Strategists… the foremost of
 Knowledge and Expertise…
My connections are not only associated as an International Business Developer, International
 Real Estate Broker, Financial & People Services as an International Motivational & Inspirational
 speaker and presenter, but direct associations with… WFG, World Financial Group,
 Wealthwave, Trans-America, Nationwide, National Association of REALTORS, REBI- Real Estate
 Business Institute, IMLS- International MLS, Moneycorp, Perdictive Index…
I have been blessed in many ways in my life…
 I felt it was very important to bring this to the fore-front for today's corporate, entrepreneur,
 seasoned to novice business interests wanting to stake their claim to the riches and glories
 for themselves…
We'll be diving into Forums & Topics of many areas circling…
 Business Dynamics… Business Planning… Strat Planning… Market Planning… Generational
 Planning… Financial Planning… Exit Planning…
1 — Real Estate- Both on a National & International Perspective… working with the top movers and
 shakers property and Real Estate Investments and Opportunities for all generations as the
 Millennials are now grasping for the future… and the push of Planning
2 — Finance & Financial Services- the object of "How Money Really Works" and how to look and the
 long term and short term of Capital Gains based upon emerging markets, economy.
3 — People Development- The Strong… The Qualified… The Workforce… The Experienced… The
 Knowledgeable… The one's being forced out with the fight between Operational Cost & LongTerm
 Experience
4 — Coaches, Mentors & Mentorship Programs … and reaching beyond the borders of working with
 other to enhance skill sets and resources…
5 — Music, Health & Fitness and Sports — The impacts that it has on ones life
6 — YOUR SOCIAL WORLD… Where do we take it… how do we work with it… how do we use it for
 the great benefit & Leverage of our Business Direction…
7 — Your Faith (Spiritual Faith) of Business and you as a Leader… many Spiritual Leaders are heading
 down the roads of Leadership Development… Faith Vs Finance…
8 — Manufacturing and Distribution/ Supply worlds and the movement of products and services
 across the great divide… Both Nationally & Internationally… Such as the BIG "A" Amazon
9 — Education… and how the product plays in today's ever-growing and ever competitive market
 place…
10 — IT and Technology and the wave of advances that some grasp while others run in the complete opposite direction… TO BE MOBILE READY… The New Age of Communication… The Purchase and Exchange of Products and Services… I have to tell you, I have never purchased so many diverse products through online services… the age of the big box and the longevity as
 purchasing habits change from Baby Boomer to Millennial
Exciting Announcements…
 11 — RUUMS Mobile Studio… We're bringing Radio and Video to You…
12 — Rich Hart Foundation… Focus on Families in Crises… Teaming up with some heavy hitters to
 make a bigger dent in the crazies that crises lead us into… Fires to Floods and everything in
 between… There are some great people doing some great work… We just want to contribute to
 the program of Patients, Peace & Persistence…
A big thank you to Debbie and Jennifer here with me in the Studio… who are my anchors in the efforts of the Productions and Programs of this Rich Hart World…
More about the show, host and sponsors: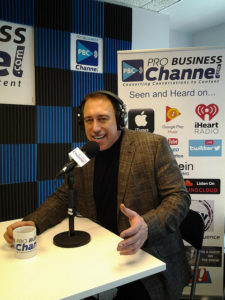 Show Host: Rich Hart
Rich Hart Show Mission: "Bringing the World of Business Closer to You."
Format: Business Talk with In Studio Guests! Interviewing Real Estate & Finance Thought Leaders.
 Broadcasting LIVE from Pro Business Channel Studios in Atlanta
To submit a guest booking requests for consideration visit:
 www.RichHartShow.com
Check out more episodes and learn more about the show host and sponsors visit:
 www.RichHart.com
Recent Photos Of Rich Hart In The Pro Business Studios
‹ › ×
×
Previous Next
Flickr Album Gallery Powered By: Weblizar