---
Simply Buckhead Spotlight with Chef Ami Dand of Legendary Events and Chef Shaun Doty The Federal, Chick-a-Biddy and Announcing ATL Taco
Simply Buckhead Spotlight with Chef Ami Dand of Legendary Events and Chef Shaun Doty The Federal, Chick-a-Biddy and Announcing ATL Taco
Shaun Doty, Chef
 The Federal, Bantam + Biddy, Chick-a-Biddy and Announcing ATL Taco!
Chef Shaun Doty's career has spanned the globe, but his passion lies in creating simply prepared contemporary fare in Atlanta. His extensive culinary experience is the driving force behind his concepts, Bantam + Biddy and Chick-a-Biddy, fast-casual chicken restaurants featuring local free-range and pastured chicken, and The Federal, an intimate bistro steakhouse in the heart of Midtown Atlanta.
Doty began his culinary career at The Grape, a bistro located on lower Greenville in Dallas, TX. After a year at the famed bistro, Doty traveled to Charleston, SC, to attend Johnson and Wales University and worked at Restaurant Million while studying the culinary arts. Upon graduation, Doty moved to Atlanta to work for two years under Chef Guenter Seeger at the Ritz-Carlton, Buckhead. Later, he pursued culinary stints throughout France and Belgium, including experience at the renowned Michelin-starred restaurants Comme Chez Soi, Restaurant Bruno, Restaurant Claude Dupont, Restaurant Barbizon and Restaurant Troisgros.
Returning to the United States, Doty worked at Mirabelle in Beaver Creek, CO, and then Savanna's in South Hampton. He was lured back to Atlanta by Chef Seeger who placed him as the executive chef at the highly celebrated downtown eatery Mumbo Jumbo. Doty's next project as chef/owner was the launch of MidCity Cuisine, recognized by Atlanta Magazine as Restaurant of the Year 2003. Inspired by the casually sophisticated cafes of Paris, Venice, and Turin, MidCity Cuisine won accolades in national magazines from Gourmet to Bon Appetit for modern interpretations of classic brasserie cuisine. In November of 2005, Doty and his partnership sold MidCity Cuisine and he was recruited by the Manhattan-based Restaurant Associates to be executive chef of Table 1280 at the Woodruff Arts Center. After a successful debut, Doty began to develop a new project inspired by the simple bistro fare that he originally admired at the start of his career.
In 2006, Doty opened Shaun's, a casual neighborhood bistro that was situated in the heart of historic Inman Park. At Shaun's, Doty spent four years creating ingredient-driven, seasonal and creative American cuisine that earned him praise from critics and diners alike until he closed the restaurant in 2010 to focus on other endeavors.
In 2010, Doty founded YEAH! BURGER, an eco-friendly eatery serving customizable burger combinations in Atlanta's West Midtown and Virginia-Highland neighborhoods. Two years later, he sold his interest in YEAH! Burger to partner with Lance Gummere to open Bantam + Biddy at Ansley Mall in 2012. The restaurant serves a mixture of local free-range and pastured chickens. In addition to top quality chicken, Doty and Gummere have placed a major focus on Bantam + Biddy's side dishes. The family-friendly restaurant offers Southern favorites as well as sides made with seasonal and local ingredients. In 2013, Doty opened Chick-a-Biddy in Atlantic Station, a modern diner with farm-fresh chicken, creative cocktails and fresh-pressed juices and smoothies. In 2014, Doty opened two more Bantam + Biddy locations at Avalon in Alpharetta and Lenox Square Mall in Buckhead. Both Bantam + Biddy and Chick-a-Biddy offer a number of gluten-free items as well as dishes that can easily be modified for guests with other food allergies.
In 2016, Doty and Gummere opened The Federal, named after the nearby Federal Reserve Bank in Midtown, drawing inspiration from their travels around the world, French cuisine and the traditional American steakhouse. Garnering inspiration from his work at previous restaurants such as Shaun's, MidCity Cuisine and Mumbo Jumbo and culinary stints abroad, Doty considers his dishes at The Federal to be "souvenirs of his life." Steak frites harkens back to the time Doty lived in Belgium, while chopped liver extols his frequent visits to Katz's Delicatessen while living in New York City. The bistro received high praise amongst Atlanta diners and in 2017, The Federal was named a semifinalist for the James Beard Award Best New Restaurant.
When he's not in the kitchen, Doty is actively involved in fundraising for causes relating to Autism and Pervasive Developmental Disorder. He is a member of several local organizations and charities, including Southern Foodways Alliance, Wholesome Wave, Project Open Hand, Atlanta Community Food Bank and Georgia Organics. In 2014, he was a "Best Chef in the American South" by Best Chefs America. In 2015, Doty made the Nation's Restaurant News Power List: Reader Picks.
Topics to Discuss:
My Story
Watching Atlanta Grow
My Newest Restaurant — The Federal
Upcoming Projects (Chattanooga)
Web Site / Social Media Links:
---
Ami Dand, Executive Pastry Chef
 Legendary Events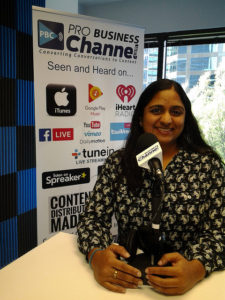 Executive Pastry Chef Ami Dand, has been a key member of the Legendary Events culinary team for five years. Foodies may know Chef Ami from her appearances on two hit Food Network shows, Sweet Genius: Samba and Cake Wars: Alice in Wonderland.
 An active member of the prestigious Atlanta chapter of Les Dames d'Escoffier International, Chef Ami has played an essential role in Legendary Events earning many industry accolades during her tenure, including a recent win for Best Menu Design at the 27th annual Allie Awards.
 Chef Ami brings a great deal of enthusiasm to her role as Legendary Events' Executive Pastry Chef. This devotion to producing one of a kind desserts has made her creations a favorite amongst Legendary's diverse clientele, "I love being in the kitchen," She says, "I get to share my passion for food, and create memories for people on a daily basis."
Topics to Discuss:
Being chosen as a Tastemaker for Simply Buckhead Magazine
Being a featured Chef at A Meal to Remember
 — AMTR is the prestigious annual fundraising event recently held at Flourish.
Being a featured Chef at Back on the Farm/ High Museum Wine Auction
 — Two established events on the Atlanta social calendar
How we work with our clients
The tasting process and the skill involved in providing high quality dessert choices, off premise
Legendary Events' has 2 venues in Buckhead, Flourish & The Estate.
What is it like to work in a home built in 1797 and Buckhead's newest ballroom?
Where do the ideas for the desserts come from
The future — What's new (desserts, techniques etc)
Seasonal — Exciting holiday dishes and what clients can expect for Spring 2018
Web Site / Social Media Links:
---
Joanne Hayes, Publisher
 Simply Buckhead Magazine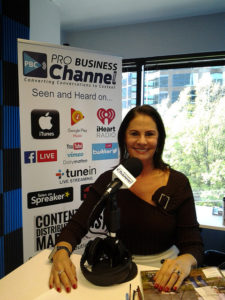 Joanne Hayes is a 20-year veteran of the publishing industry, having worked as an Account Executive for an award-winning Journal Register Company newspaper group, Southern Rhode Island Newspapers, and as the Marketing Director of SO Rhode Island, a publication of the award-winning magazine company Providence Media.
 Simply Buckhead Magazine was conceived and began publication in 2010, with Joanne at the helm as Publisher and Founder. She also currently serves as the Co-VP of Programs on the Board of Directors of the Buckhead Business Association, and a Member of the newly-formed Diversity and Inclusion Council of the Atlanta Hawks organization.
 Joanne and her team launched a second publication this year, 17th South, covering Midtown and surrounding communities.
Topics/Questions to Discuss:
 New issue of Simply Buckhead
---
The Buckhead Business Show Spotlights Industry Leaders in Buckhead and Atlanta! Brought to you in part by The Buckhead Business Association and Broadcast LIVE from the Pro Business Channel Studios.
Show Hosts:
---
Recent Photos From The Buckhead Business Show
‹ › ×
×
Previous Next
Flickr Album Gallery Powered By: Weblizar