---
Open Source And Low Cost Audio Production Software
Adobe Audition is Adobe's answer for the music industry. There are also many other leading names out there such as Reason, Logic Pro, FL Studio and Ableton Live. Now don't get lost on me here. Where do these fit in the design aspect of things? Working on a film? Maybe even an animated film? Your possibly even working on your own YouTube channel. So whether you want to produce and edit music or even simply create sounds and effects for your work, these programs come in handy. The issue is they can be costly at first and if you do not have the money up front where do you turn? Here are several Open Source and low cost audio production software /suites.
LMMS
LMMS, or Linux Multimedia Studio, is the Open Source answer to FL Studio. It comes packed with tons of native instruments and beat mixing effects. It supports various different plug-ins as well. LMMS is available for Linux, Windows and Mac allowing users to work cross platform on their projects. Check out the site and give the software a try. If you don't know where to start try looking towards their community or even the wealth of YouTube videos dedicated to teaching users how to master this software!
Ardour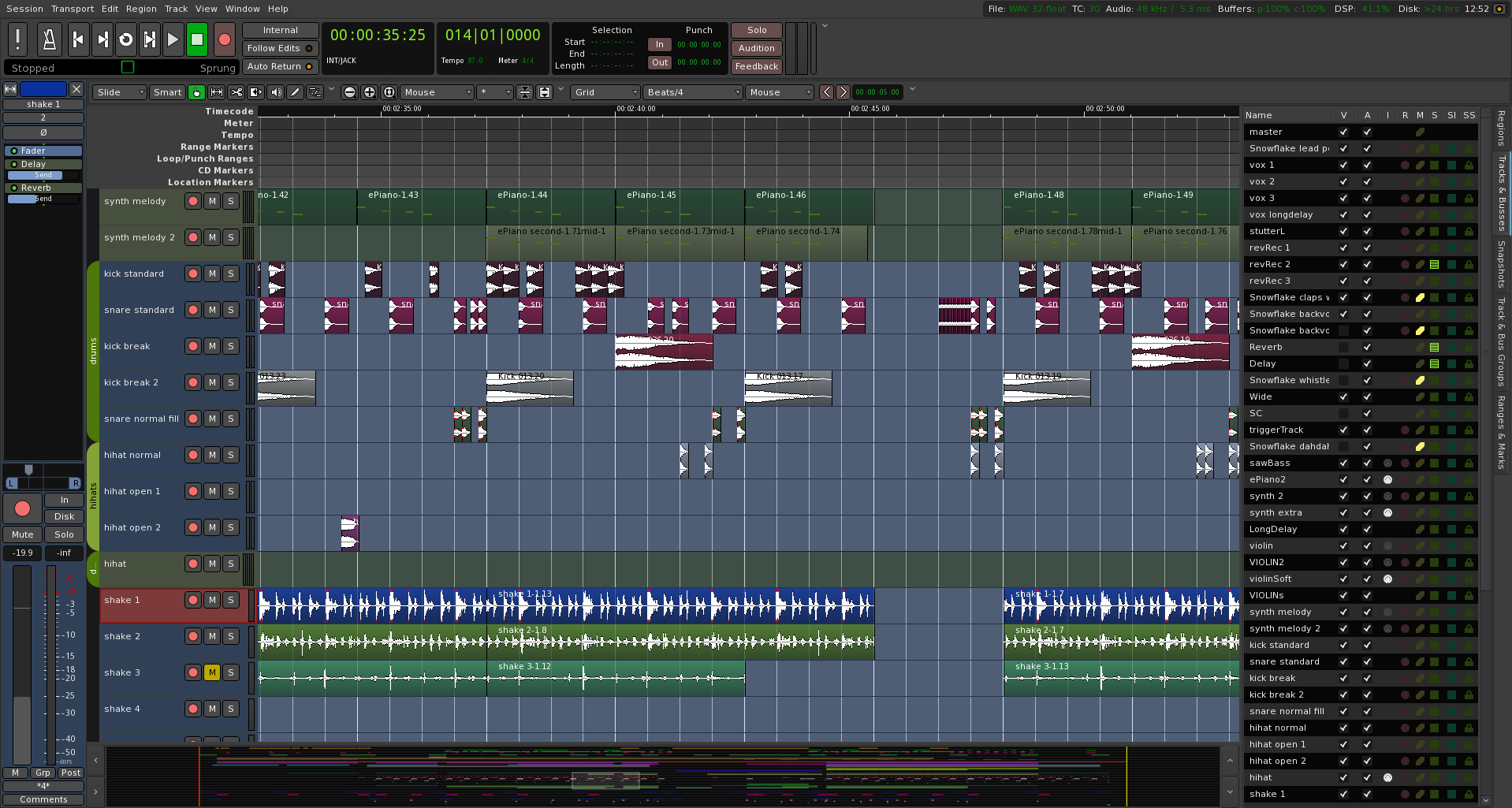 Ardour is a pretty advanced audio production software. It is a full fledged suite much like Logic. It has been around for quite some time and has become fairly advanced. It's core functions support audio production, mixing, recording and editing. The team behind Ardour has actually added video import to the program allowing users to both splice soundtracks or add, edit and customize music within a video. This is a Freemium piece of software as the developers work off of donations. Ardour is available for Linux, Mac and Windows.
Studio One
Studio One by Presonus is a fully fledged audio production and editing suite. This is definitely the most most advanced audio production software on the list and can get any job done. Studio one comes in many versions. It's free version comes with limited functions, however, the artist version is available for only $99. Artist version comes packed with more mixing and editing capabilities as well as more virtual instruments.
One last thing worth mentioning is Audiotool. Audiotool is not a full fledged audio production software. It is more like a creative Social Media space for artists to create their own music with the use of audio loops. Users are able to copyright their creations as well as export their sounds and music.
Well there we have it! If you have any other suggestions or things that I missed, leave a comment! :)