---
Getting Dirty with Light & Motion's Rugged Stella Pro Portable Lights
It's not too often that we get to go out and play in the mud, so when the opportunity arose to put Light & Motion's rugged & fully waterproof Stella Pro Portable lights to the test, we knew just where to take them…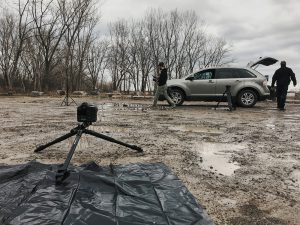 Getting set-up for our video shoot
Cherry Beach in Toronto, is probably one of the most pothole-filled parking lots in the city, and thus, it was the perfect location to take our Stella Lights and put them through our own version of the infamous "Tough Mudder" course.
So on a cold, grey Wednesday, we piled into the car and drove the short distance down to the beach to set-up for our shoot.
The rain from the previous day had done what we had hoped and filled the potholes with lots of water giving us the perfect set-up to get down and dirty with the Stella Pro lights that we had brought with us.
The Stella Pro lights are really quite remarkable and their small form factor means you can take them just about anywhere. But don't be fooled by their size, these lights are extremely rugged (as we were to accidentally find out), completely waterproof and provide a consistent (and very bright) output and colour temperature.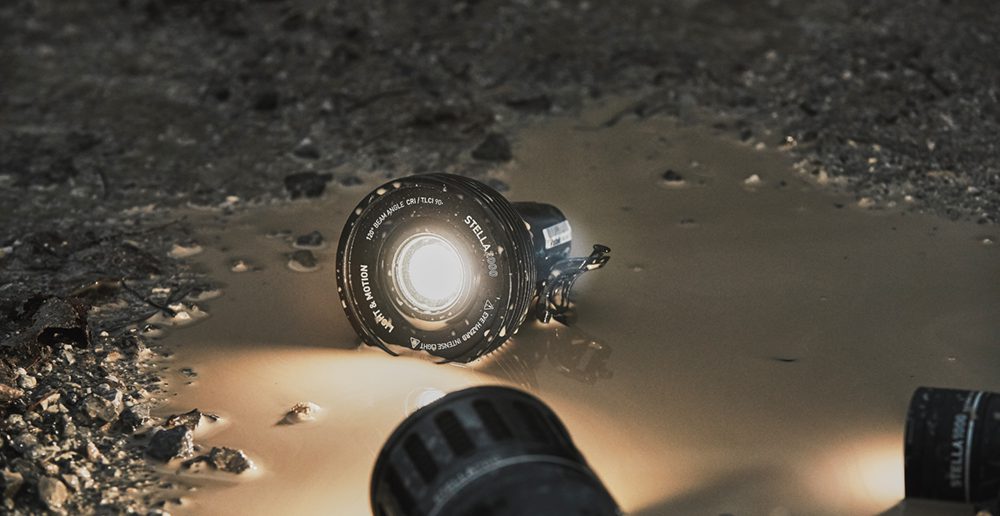 Stella 2000
The three lights we tested that day were the Stella Pro 5000, Stella 2000 and Stella 1000 which offer an output of 5000, 2000 and 1000 lumens respectively. For lights as small as these, this is an incredible amount of light and they have no problem illuminating subjects even when shooting outdoors as we were.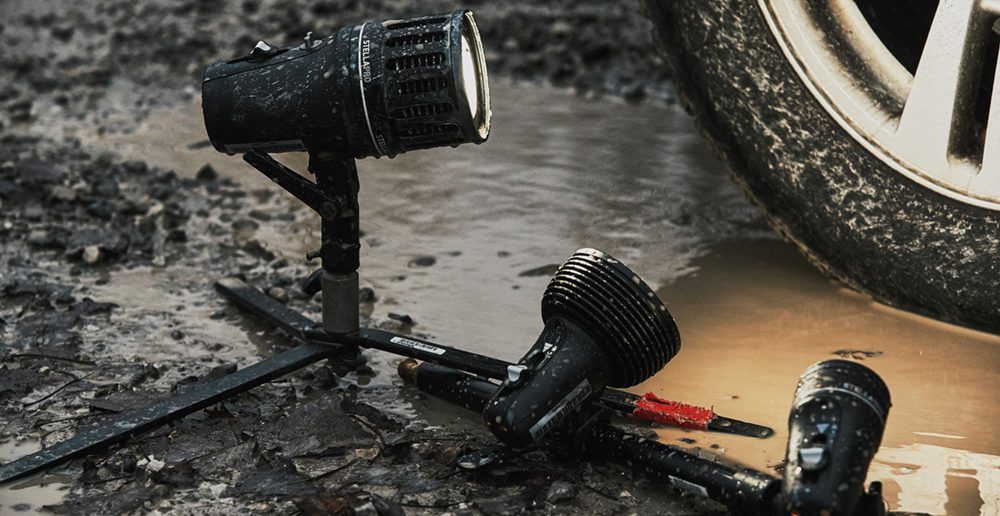 Stella Pro 5000 | Stella 2000 | Stella 1000
Putting the Stella Pro Lights to the Test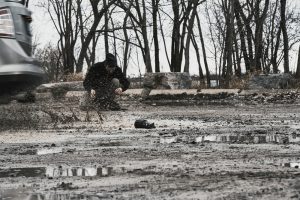 Dale in position with the Sony FS5
Once we had everything in place and ready to go, we began our test runs which consisted of driving the car through the same puddle over and over again while filming and capturing stills of the results.
Video Producer Dale Sood set about capturing the action using a Sony FS5 covered up to protect it from any errant splashes while we captured the behind-the-scenes stills shooting on a Canon 1DX Mark II equipped with the EF 70–200mm f/2.8L zoom so as to be able to capture images at the crazy fast 14fps that it's capable of.
Ruggedness
I mentioned earlier how we accidentally found out how rugged these lights really are. Well, as it turns out, during one of the trips through the puddle, we accidentally clipped one of the lights with the car and sent it tumbling as you can see in the gif below.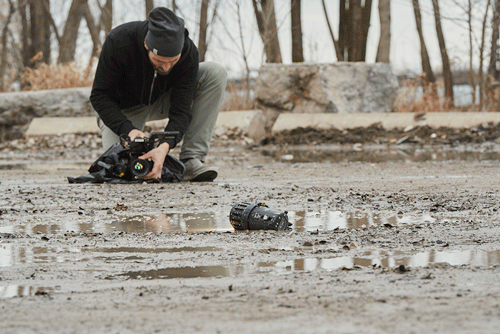 Whoops!
If this had been any other light, it probably would have destroyed it, however, in the case of the Stella Pro 5000, we simply picked it up, brushed it off and got back to business!
Officially, the Stella Pros are waterproof to a depth of 100 meters (328 ft) and can withstand repeated 1-meter drops onto concrete, but unofficially, as we can see, it looks like the Stella lights can take a whole lot more…
To sum up, if you're a photographer, videographer or even just someone who is looking for an insanely rugged, waterproof and really portable lighting system, the on/off camera, Stella and Stella Pro lights are a solid choice for lighting your indoor studio work or your outdoor adventures.
---
Behind-The-Scenes Photos
---
For more information on the Light and Motion Stella family of lights please follow the links below
---
Stella Pro is a new concept in professional lighting, designed to handle any environment while delivering beautiful cinema quality light. The completely waterproof design has a built-in Li-ion rechargeable battery that runs for 90 minutes on full power. Plug in the external power supply for longer shoots. — Click the link for more info
---
It delivers 2000 lumens of light while weighing 504 grams (just over 1 lb) including its integrated Li-ion battery. The compact and cord-free modular design allows Stella to be secured to a camera, mounted to a stand, or can be hand-held with optional pistol grip for ultimate portability. Stella is the next generation of professional level lighting — delivering cinema quality light from its C.O.B. LED with flicker free performance necessary for ultra high-definition footage. — Click the link for more info
---
The ultra-compact Stella bests any professional light in its class boasting 1000 certified lumens. Weighing 277 grams (just over 0.5 lb), Stella's minimal weight is at home on DSLRs as well as professional ENG rigs. The integrated rechargeable Li-ion battery provides ultimate cord-free flexibility and delivers 90 minutes of runtime on full power. — Click the link for more info
---
Photo Credits: Woodrow Walden