---
Orange is the New Hack
Red may reign this fall on Paris runways. But in the power corridors of content marketing — Cleveland, Ohio — orange rules.
The hot new color trend's impact was palpable at Cleveland's Content Marketing World (#CMWorld) 2017.
The globe's largest and most influential gathering of content marketing professionals, #CMWorld opened on September 6, 2017.
As a fashion industry content marketer, I was struck by the florid color's ubiquity — and social influence.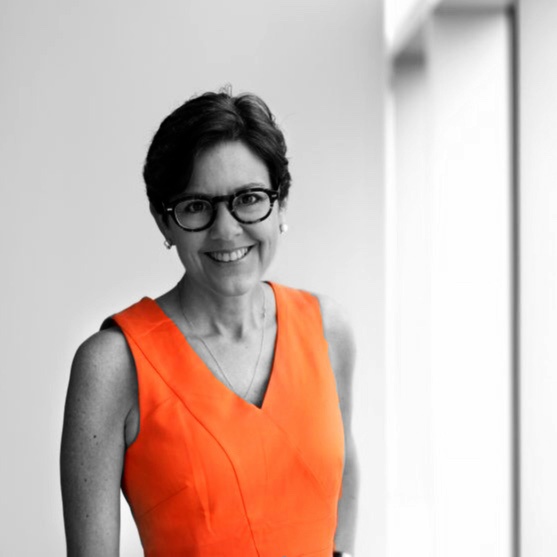 You don't just "wear" Pulizzi Orange… You embody it. You become it. It's not just a color: It's a movement.
 ~ Ann Handley
The #CMWorld crowd was awash in a sea of orange apparel.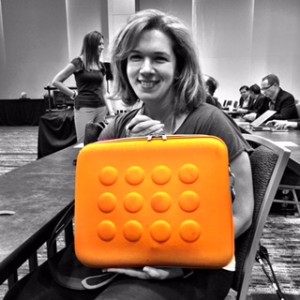 Tang-tinged shirts and shifts…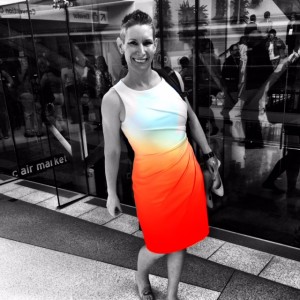 Orange hazmat-hued hose and hats…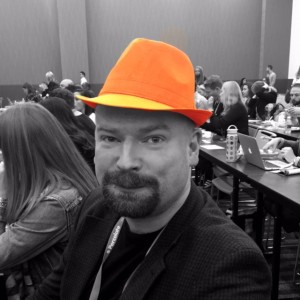 All the pros know. Wearing orange at #CMWorld is the way to get ahead. ~ Joe Pulizzi Click To Tweet
Orange = "the New Hack"
"It's weird," said a Brooklyn-based content marketer with whom I spoke — and who insisted on anonymity. "It's like the orange shiz is some kind of code. Seems to give you access to decision-makers and influencers here. Look at the orange shirts huddled around Ann Handley. The color's like a shortcut to power."
For #CMWorld networkers, orange is the new hack.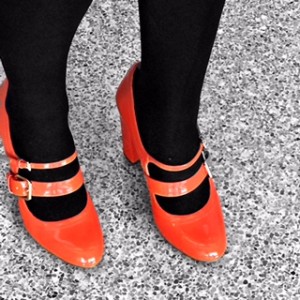 A source close to conference leadership tacitly agreed, hinting that the orange color's intensity corresponds to wearer status.
For #CMWorld networkers, orange is the new hack. Click To Tweet
It seems the conference's biggest power brokers sport an eye-blinding shade known as "Pulizzi Orange."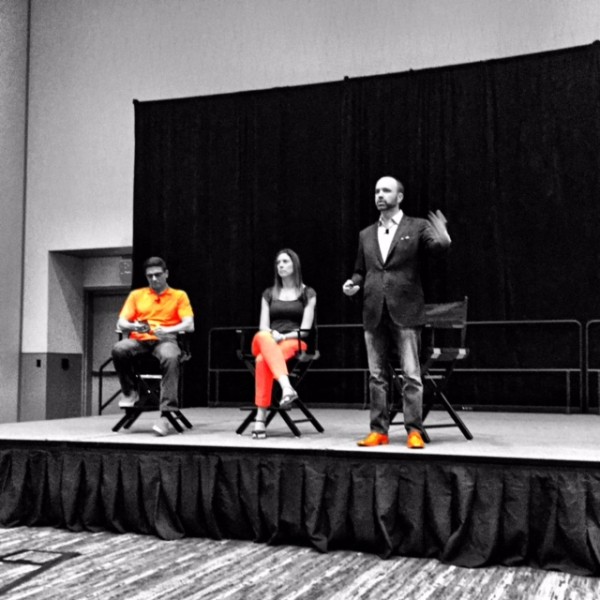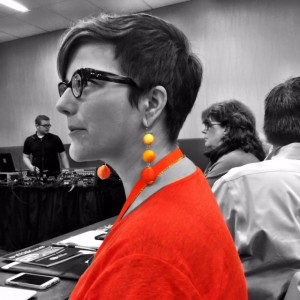 Joe Pulizzi-inspired Color Trend
The traffic cone tone is named for #CMWorld founder and the "Godfather of Content Marketing," Joe Pulizzi, who works the orange color trend head to toe.
Get the Look
Love Pulizzi Orange's easy-chic, go-to-hell vibe? Find out how to get the look.
Check out the following style-setting influencers…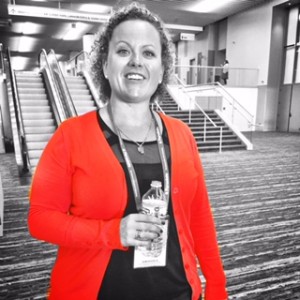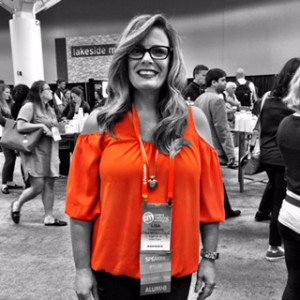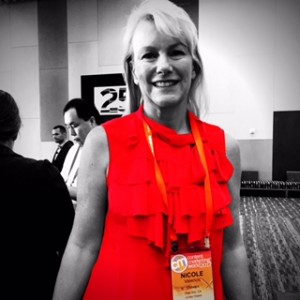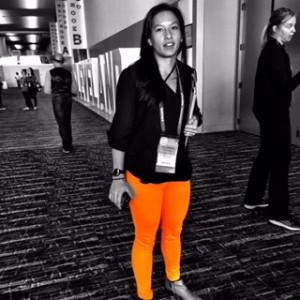 More outstanding orange spotted in the crowd…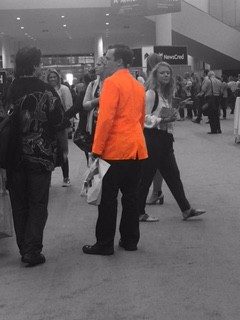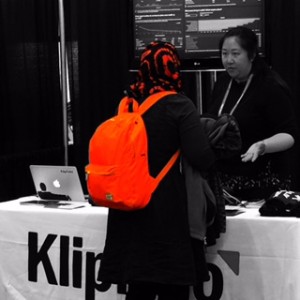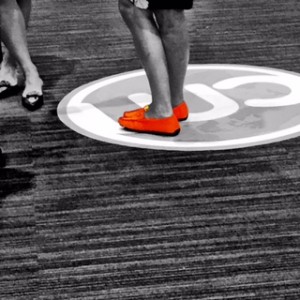 The Godfather of Content Marketing steps into the next era of content marketing in his famous orange ostrich derbies…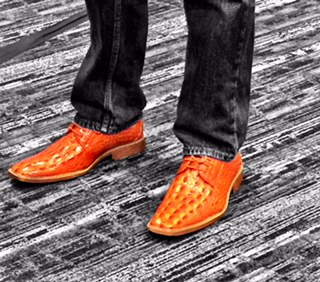 See more orange?
See an an amazing orange piece I missed? Tell me about it in a comment.
And discover the back story on the "Pulizzi Orange" color trend in an exclusive interview with Joe Pulizzi, Ann Handley and Robert Rose.
Visit Marketcopywriter blog tomorrow for the full story.