---
Coffeeshops and Waffles: Our Trek through Belgium and The Netherlands
We booked our trip to Amsterdam back in June and honestly it felt like it would never get here but it finally did! We got a solid deal ($585 RT pp) on our tickets using Google Flights like I outlined previously here. Our dates were set, but our destination was open so we just waited to see what interesting destinations showed up cheaply.
As far as planning goes, once again we used our favorite trusty companion — Rick Steves to help organize the trip and tour us around. I would recommend using his books for any trip to Europe.
If you're going to Amsterdam, it's especially important to book your tickets to the Anne Frank House 2 months in advance to avoid waiting in line for hours. This was one of the tips suggested by Rick Steves and it was very helpful.
After booking our flights, we decided to take one trip outside of Amsterdam and go to Belgium. Austin picked the destination — Bruges, Belgium and I was not involved in this part of the trip planning at all. We rented a car and drove there, stayed the night and then came back to Amsterdam via Antwerp.
In Bruges, we stayed at the most adorable boutique hotel — Hotel Van Cleef.
The town of Bruges was quaint and walkable. You were able to get from one side of the town to the other in about 30 minutes.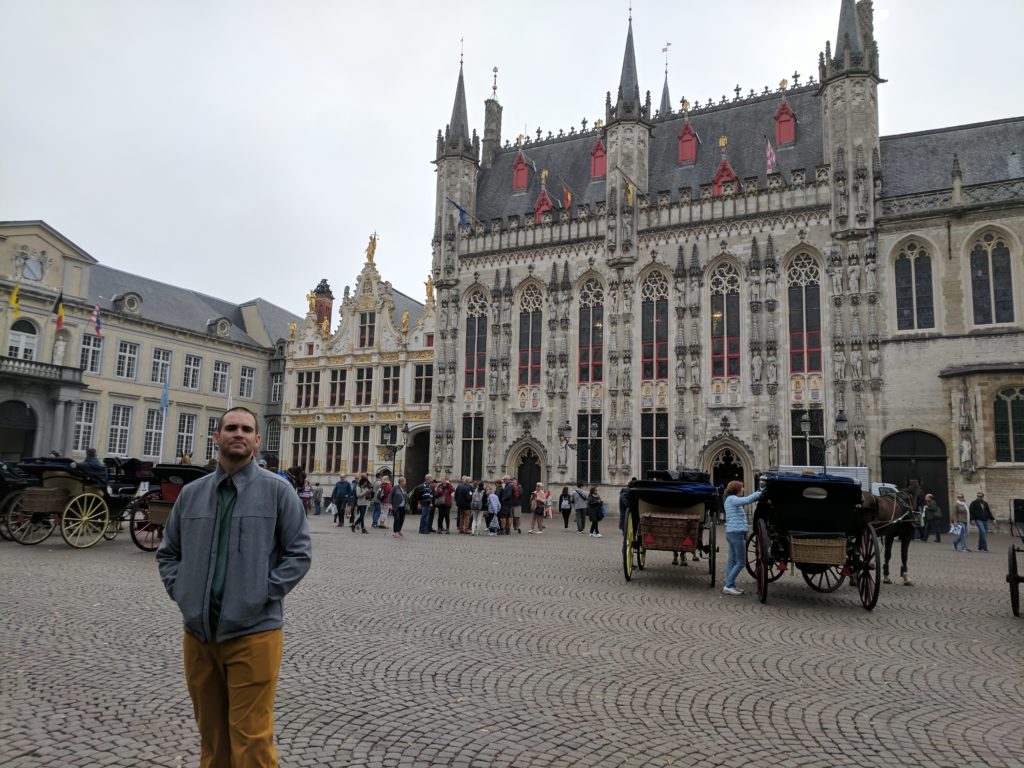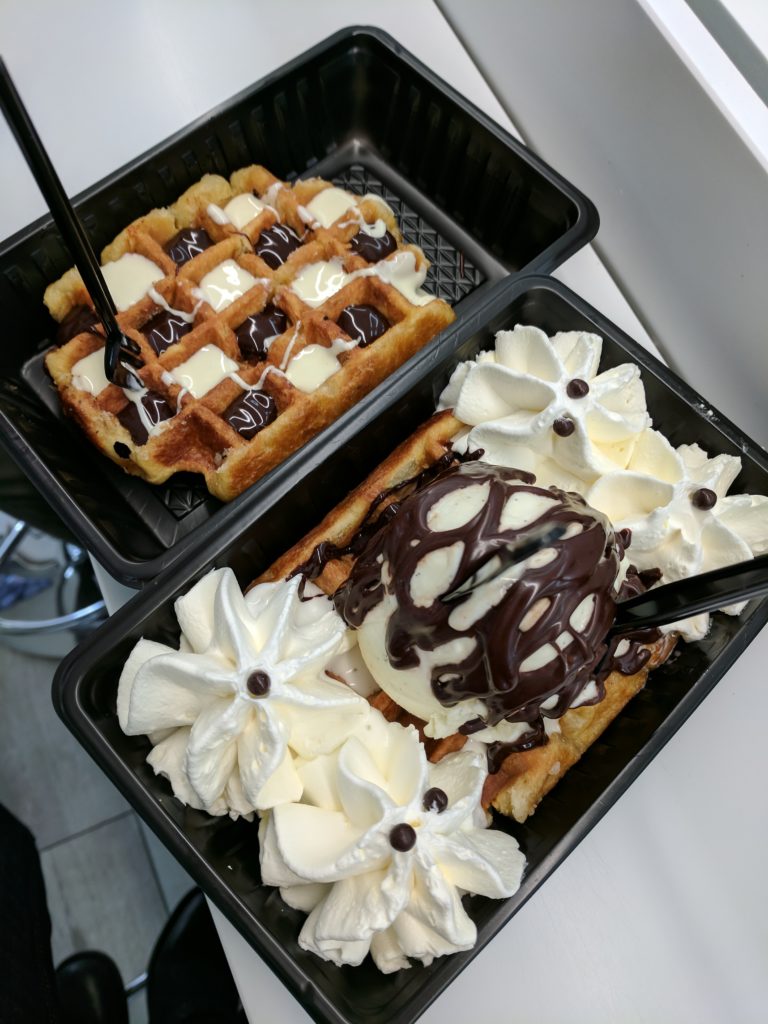 Bruges was amazing — although it felt like we were some of the youngest tourists there. We then continued on to Antwerp. #Funfact: Antwerp is the diamond capital of the world. There is also a lot of traffic — just be forewarned!
From there we headed to Amsterdam and stayed in an Airbnb. If you haven't ever stayed in an Airbnb before, it's definitely something you should consider if you want more of a local feel. If you use this link, you will get $40 off your first stay. In Amsterdam, we ended up with a large studio apartment in a very central location for cheaper than we would have paid for a hotel.
The first spot we checked out was a local brown café that is reminiscent of the days when you could smoke tobacco inside, despite that currently being illegal. These are cozy places — perfect for a drink.
You're going to get tired of seeing all of the canals but I thought they were wonderful, so here they are, pictured about 1,000,000 times.
We also did some touring of the infamous Red Light District. Think like a walk-able Vegas Strip…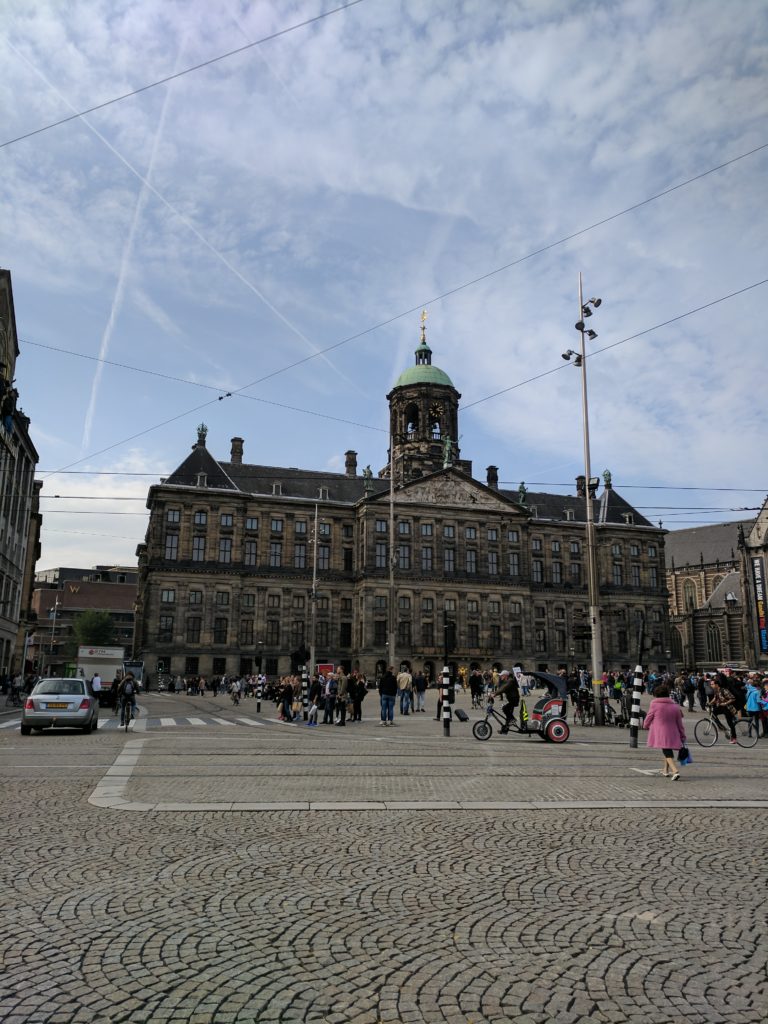 This was a fabulous trip. We thoroughly enjoyed our time here in Europe. Can't wait to go back!
Currently reading: Under the Banner of Heaven by Jon Krakauer
Currently listening to: Chop Wood Carry Water: How to Fall in Love with the Process of Becoming Great by Joshua Medcalf
name: 
 
 email: