---
Resources for Early-Stage Entrepreneurs: A Top 10 List
Yes, Top 10 lists are clichéd, but I think they're ubiquitous for a reason. Ten items is a long enough list to be useful, but more than that causes busy people (or those with short attention spans) to lose interest and move on.
Having recently met with quite a few founders of tech startups, I've identified several recurring themes and questions: Gauging market conditions for venture capital and angel funding, assembling a founding team, deciding on how to compensate co-founders and employees, choosing and forming a legal entity, identifying and retaining the best professional advisors, and so forth. I thought it would be helpful to pull together a quick list of resources to help new entrepreneurs avoid reinventing the wheel. Where applicable, I've added Twitter links to follow the authors. (I myself tweet daily on topics related to social media, tech entrepreneurship, law, politics, and sometimes just pure fun.)
Online Resources for Founders: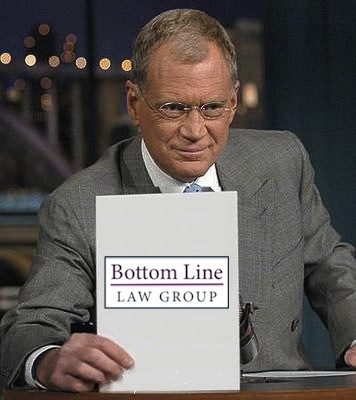 I'd love to see some of the most talented entrepreneurs with whom I've had the privilege of working over the years start blogging or tweeting themselves. In particular, there's a growing diaspora of former MySpace/Intermix/FIM executives off doing interesting things, including Rich Rosenblatt, Brett Brewer, Chris DeWolfe, Tom Anderson, Josh Berman, Jason Feffer, Amit Kapur, Adam Goldenberg, Shawn Gold, Travis Katz, Aber Whitcomb — and now the second generation of former MySpacers, notably the trio of Mike Jones, Tom Dare and Mike Macadaan at Science (joined by Peter Pham, who came to FIM through its acquisition of Photobucket), Sean Percival, Tony Adam, Brian Norgard and Josh Brooks, have either founded or are growing startups in the LA region. Many are undoubtedly too busy innovating and building companies to find the time to write — and some may have been muted by corporate PR policies and legal entanglements as part of their separation from the News Corp. behemoth. Nevertheless, they make increasingly frequent speaking appearances and it's worth coming out to hear what they have to say.
For the whole range of startup-related advice, you can't go wrong with Venture Hacks by Babak Nivi and Naval Ravikant.

As far as startup lawyers go, the blogs by Yokum Taku at Wilson Sonsini Goodrich & Rosati (my "alma mater" law firm); Matt Bartus of Cooley; and Scott Edward Walker, founder of Walker Corporate Law Group, are all excellent resources.

My own goal is to branch out beyond legal subjects to include a wide range of business risk, PR, crisis management and other issues that I've encountered as an in-house lawyer and executive at a series of technology and media companies over the past decade.
Please feel free to add to the list or provide any other feedback in comments below.