---
#createopenweb: Or, co-creating and co-owning the online spacez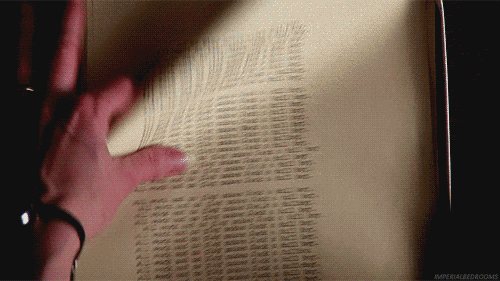 #createopenweb is not a simple slogan. In the aftermath of the Facebook scandal it is all the more important to emphasize that "platforms" like Facebook take out of people the wish to create works that live on the Web. Instead, such work gets to live only within the platform silo. So, this is just a post with a reminder of the latest things that people said on this, starting with the Howard Rheingold statement about creating on the open Web instead of deleting one's FB account. I love this approach.
Then Bryan Alexander asked — and promptly Alan Levine answered — about the ways for people to create on/for the open Web (please, note I capitalize the Web, always):
Note Alan uses Wikipedia editing as an example. So, work out ways students can create content and publish it on an available open Web platform. Even if they're not as open as one'd like.
I can't really resist adding here a little of what was published on the mass of data such companies have on us:
Please, stop!
You can help the web be better in 2018: just ditch Facebook and use your browser instead
Well perhaps you don't have to ditch FB: I happen to use it very little, essentially to communicate/share with some few friends I wouldn't else connect with. But, you should definitely **use your browser**, and Firefox is better at privacy and speed. And it is from a non-profit organization which we love, Mozilla.
Still, FB practices of tracking users even when off Facebook is certainly a reason why it should not be used in education.
But all the above is not my main reason to ditch FB and other silos containers-platforms in favor of the open Web. Here is why: an article from Cole Camplese enlightens right on this idea of #createopenweb in the context of teaching.
In the blog post My Internet: One Course At A Time, Camplese says (and I quote — the bold is mine):
1. Facebook is a main menu on the web. It is a filtered gateway that seems to have sucked the joy out of creating new and interesting open content online.
2. Why I always insist on using a course blog as the hub of the teaching and learning experience. I think I know why based on that reflection tonight — for the duration of the semester I get to create the Internet I love.
3. [And that is…] An online space that we co-own, co-create, and co-engage in.
QED
[Featured Image — Flickr Photo: Create, by duncan c. CC-Licensed BY-NC.]