---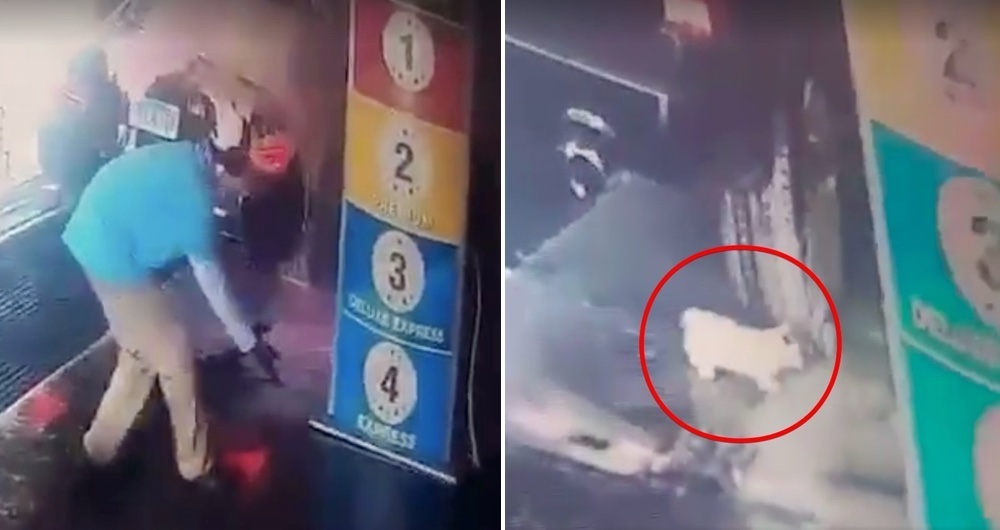 An employee from a car wash company spotted a kitten in a pile of suds. He immediately walked up to him, scooped him up, and got him to safety.
When he looked at the surveillance tape to see where the kitten came from, he was shocked by what he discovered.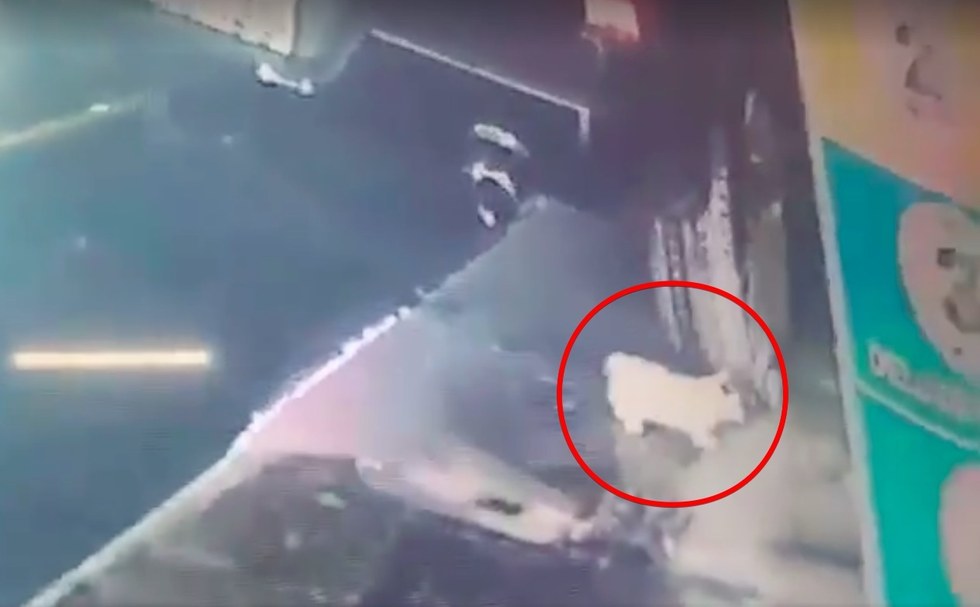 Courtesy: Naples Cat Alliance
Naples Cat Alliance

 , a rescue group in Naples, Florida, received a call from Matthew Bossi, Assistant Manager of Ultimate Express Car Wash about a kitten he had found.
"Where he found it is the crazy part, the little baby was sitting inside the car wash, in a pile of suds," Naples Cat Alliance said. "Matt picked him up, brought him inside and wiped him off."
"I just happened to look over, and I saw a little baby cat, laying in the suds," Matt told

 Naples Cat Alliance

 .
"He fell out of the bottom of the car. I had to go back on the security cameras and watched the footage to see that. It was the craziest thing."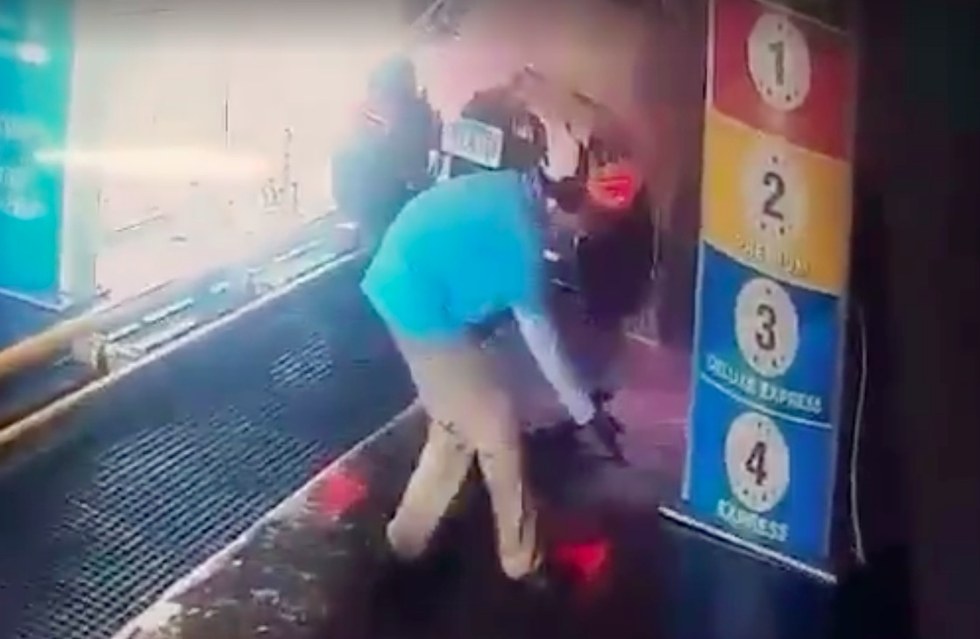 Courtesy: Naples Cat Alliance
The surveillance tape revealed that the kitten jumped out from the wheel well of the car being washed.
Miraculously, the kitten survived the journey on the road and made it out just inches away from the moving wheels.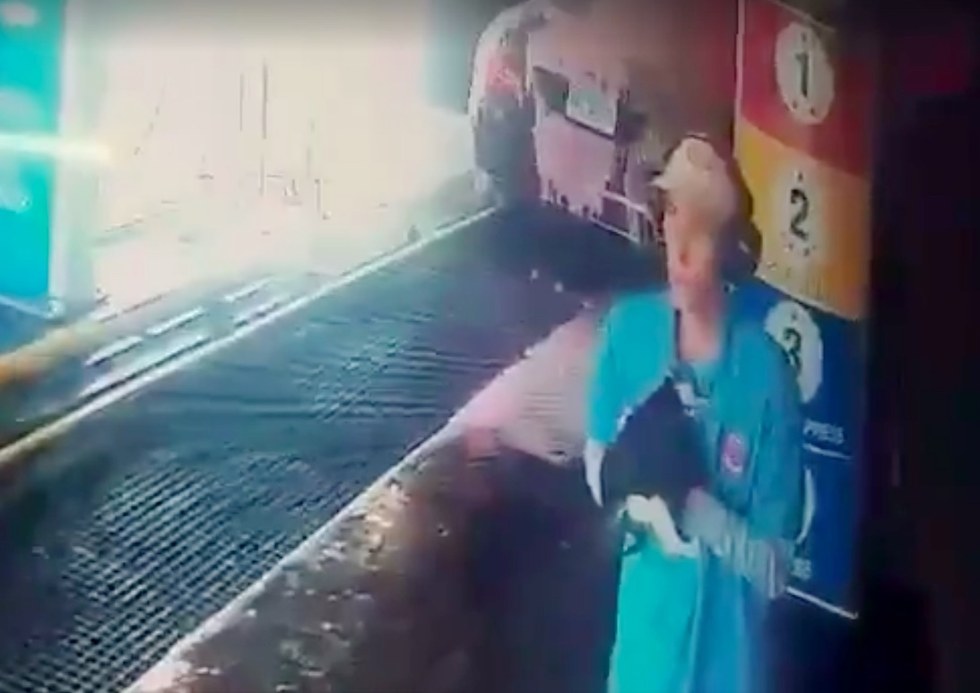 Courtesy: Naples Cat Alliance
They named him Suds, and the little fur buddy is doing very well at Naples Cat Alliance.
Watch the footage caught by the security camera:
"That light brown patch is a burn from the exhaust," Megan Sorbara, president of Naples Cat Alliance told

 Love Meow

 .
The kitten has received the medical attention he needs and plenty of cuddles.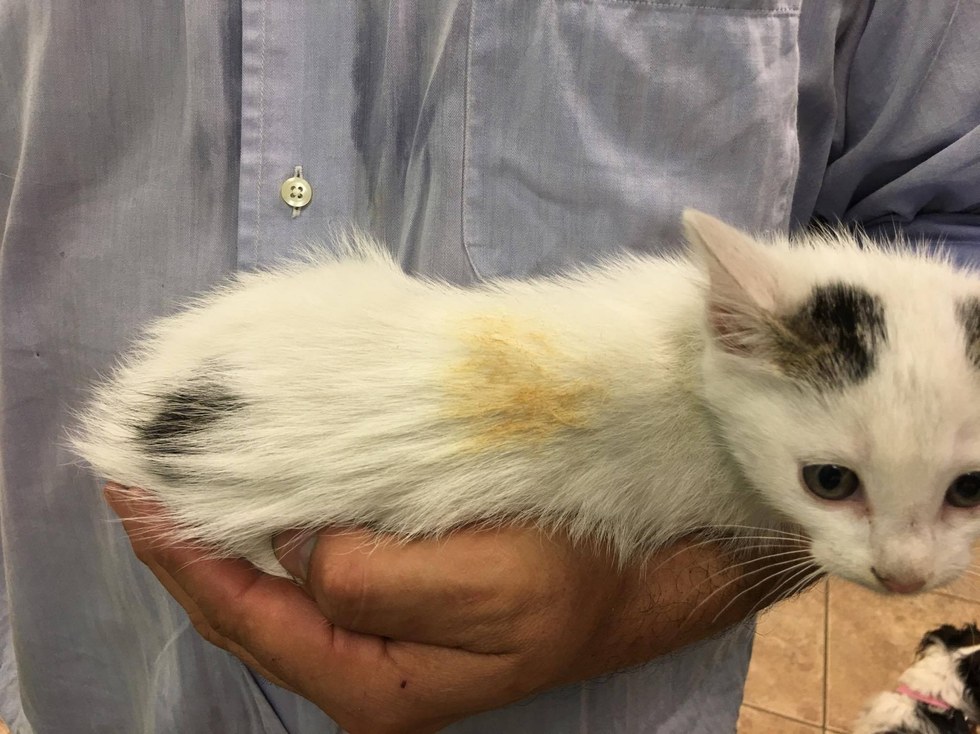 Courtesy: Naples Cat Alliance
"I'm glad we spotted him on shift, I would hate to see what happened if we didn't," Luke Pelak

 said

 .
"I pray little suds finds a good home, the little mewls he made when we had him tucked into a mini bed we had for him were so adorable. I wish I was able to house him myself."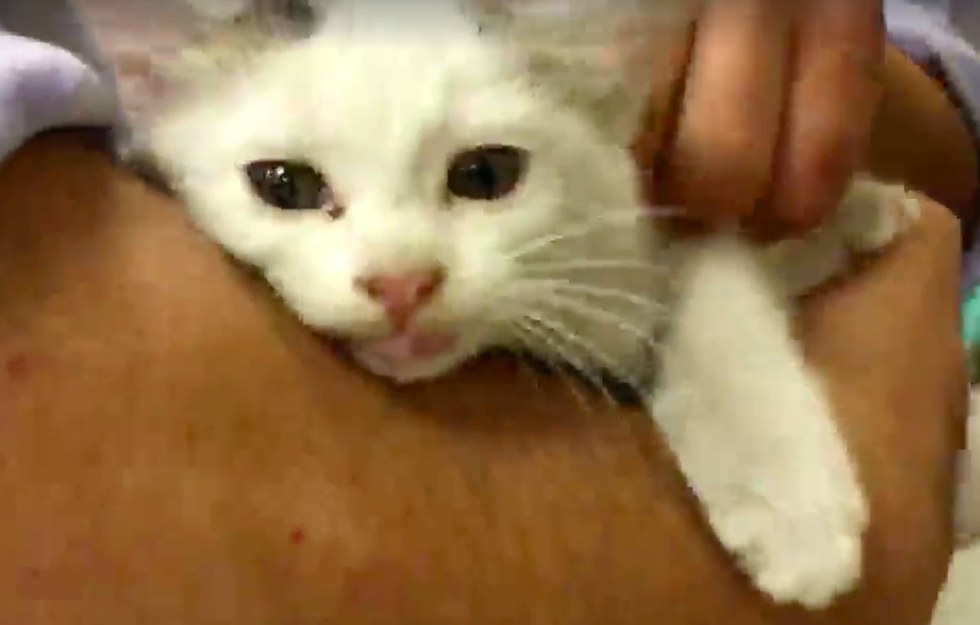 Courtesy: Naples Cat Alliance
Suds getting a lot of love and TLC from Bitsy the dog.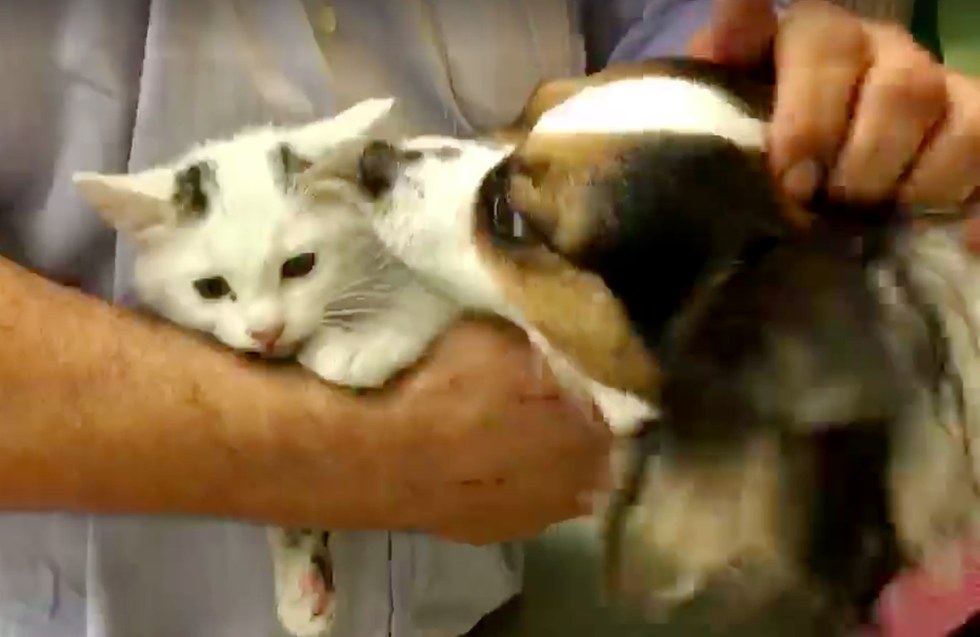 Courtesy: Naples Cat Alliance
The kitten is now in good hands surrounded by love at Naples Cat Alliance.
Watch Suds in this video:
Share this story with your friends. If you would like to support their rescue efforts,

 click here to see how you can help

 . Follow updates on

 Suds and Naples Cat Alliance on Facebook

 .
Related story:

 Kitten Travels in Pilot's Car for 300 Miles and Finds His Way into the Navy
Source: Cats n Things
The post Man Saves Kitten that Falls Out of Bottom of Car During Car Wash appeared first on Cats n Things.
from
http://catsnthings.com/man-saves-kitten-that-falls-out-of-bottom-of-car-during-car-wash