---
The Forgotten Lesson of Bonhoeffer, and the American Church
I am worried about the rising popularity of Bonhoeffer in the United States.
Very worried.
I'm worried not because of his theology, or his political views, or his activism.
I'm worried because so many people are interested in him…so many different people.
Some people laud him for his non-violent pacifism, and others for his violent attempt at activism. Some laud him for his commitment to community, and others for his religion-less Christianity. Some laud him for his non-metaphysical theology, and others for his pastoral care. Some laud him from the far left, and others from the far right.
When this happens we have to dig deeper and ask, "Is there something we are missing here?"
The Forgotten Lesson of Bonhoeffer
We often think of Bonhoeffer as a hero of the church, but I think of him more as a cautionary tale.
The forgotten lesson of Bonhoeffer is not that we should all strive to be more like him, but that we should strive to be a church that wouldn't need him!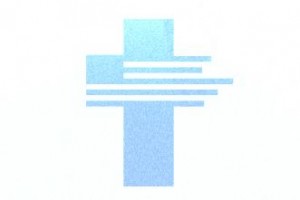 I worry that people will either look for the next Bonheoffer or try to be the next Bonhoeffer in some heroic protest, rather than entering the more humble protests of daily life. I worry that people will think that large gestures of protest are the way to change the world, rather than entering on the difficult daily path of ordinary resistance.
You see, Bonhoeffer had to be Bonhoeffer because the national church in Germany failed to be the church at all.
This is the forgotten lesson of Bonhoeffer: The Church in Germany had failed!
Headed toward Failure?
So I'm worried that everyone interested in Bonheoffer might not be learning the real lesson: that we in America might be the type of church that, in a time of crisis, will capitulate to preserving the American Dream rather than living as a Kingdom Reality.
During this 4th of July weekend, are we Christians in America more American than Christian? How would we know? Does that distinction even makes sense? And if it doesn't, then I worry that we have turned to Bonhoeffer into an inspirational story rather than a cautionary tale.
Let us not make Bonhoeffer merely into a Christian Celebrity…