---
The Schomburg Center And Maysles Documentary Center Present: 'I Am Not A Negro' In Harlem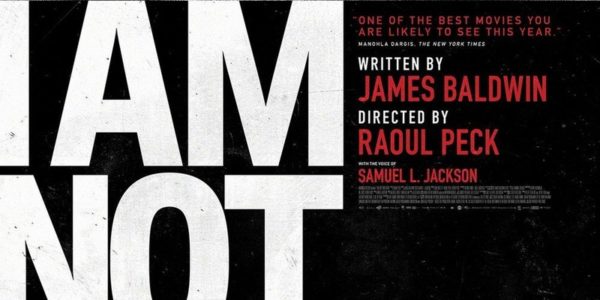 In honor of Black History Month, the Schomburg Center and Maysles Documentary Center invite you to join us for a free community preview screening of the Oscar-nominated documentary, I Am Not Your Negro directed by Raoul Peck. 
 Working from the text of James Baldwin's unfinished final novel, Remember This House, which recounts the lives and successive assassinations of his friends, Medgar Evers, Malcolm X, and Martin Luther King, Jr., Peck (Lumumba, Death of a Prophet, Fatal Assistance, Murder in Pacot) creates a stunning meditation on what it means to be black in America.
I Am Not Your Negro delves into the complex legacy of three lives (and deaths) that permanently marked the American social and political landscape. Framing Baldwin's unfinished work as a radical narration about race in America, Peck matches his lyrical rhetoric with rich archival footage of the Civil Rights and Black Power movements, and connects these historical struggles for justice and equality to the present-day movements that have taken shape in response to the killings of young African-American men including Trayvon Martin, Tamir Rice, Mike Brown, and Amir Brooks.
The screening will be followed by a Q&A discussion with Hebert Peck, I Am Not Your Negro producer and brother of Raoul Peck. Guests are also invited to attend the post-program reception at the Schomburg.
Wednesday, February 1, 2017, 6:30 PM — 8:30 PM EST
I Am Not Your Negro opens nationwide on Friday, February 3rd.
@SchomburgCenter #IAmNotYourNegro
Schomburg Center for Research in Black Culture, 515 Malcolm X Boulevard, New York, NY 10037