---
Wavelength's Darren Coleman guests on Brand Driven Digital Podcast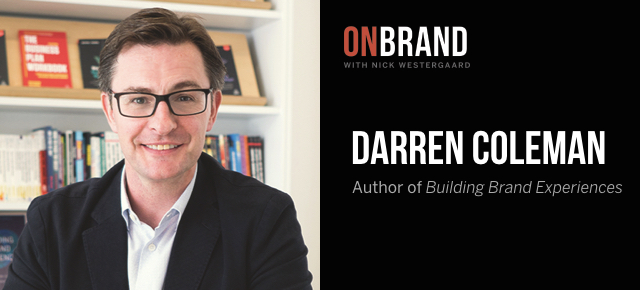 It was a pleasure to be invited on to Nick Westergaard's show, Brand Driven Digital to discuss all things brand experience. The conversation focused on how organisations can build and measure brand experiences. Nick was also kind enough to give Darren's book a good old fashioned plug. What a gent.
Why not listen to the interview by clicking here?
It lasts just under 30 minutes so is an ideal listen over llunch.
Some of the highlights Nick picked up on from the show:
Brand experience vs. customer experience. Some of my favorite episodes of the On Brand podcast have explored the definitions we use as brand builders. Darren kicked off the show by noting that we use these two terms — brand experience and customer experience — interchangeably when they're actually two very different things.
"Customer experience is what it says. It's what the customer experiences." Brand experience is about your context, your brand, and how you bring it to life.
"Brand building, for the most part, is a slow play." Darren pointed out that many today are looking for quick results, even with branding. "An ROI perspective is problematic for brands."
Who are some of Darren's favorite examples? Virgin Atlantic ("Their CMO is passionate about the brand") and Singapore Airlines.
Building brand experience is everyone's job. And HR doesn't always know that. "Getting everyone on board is challenging. It can feel like moving a mammoth."
What brand has made Darren smile recently? Virgin Trains! Darren recently had a bad travel experience that they managed to recover. This too is part of developing a compelling brand experience.
To find out more about Nick, why not connect with him on LinkedIn or read more about the work he does via Brand Driven Digital.