---
Must see: The Ritz-Carlton in Berlin — an exceptional hotel at an exceptional location
On the 6th of December 2014 there was something even more to celebrate than usual. In the 5 star hotel The Ritz-Carlton, Berlin at Potsdamer Platz it is usually the guests who toast with champagne at the exclusive parties, glamorous receptions or intimate get-togethers. But this time it was different. The hotel had something to celebrate. The Ritz-Carlton in Berlin had just been awarded the World Luxury Hotel Award as the Best Luxury Hotel in Germany at a ceremony in Cape Town. So even more reason to put a name to a highly prestigious award and spend some quality time there.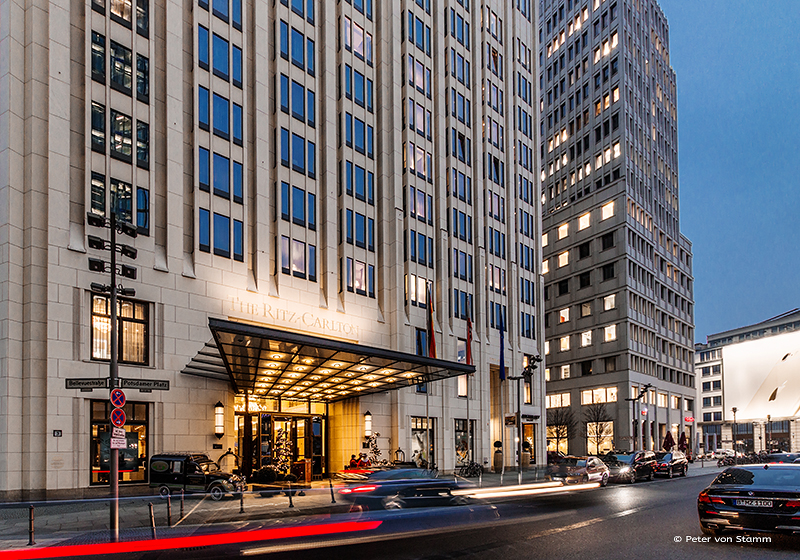 For those who value luxury, first rate service and an elegant ambience you will feel right at home here. And for those of you who would like to enjoy those comforts within the historical settings of a grand hotel encompassing recent German history, then staying at the The Ritz-Carlton in Berlin will be exactly what you are looking for. The hotel is situated in the new centre of Berlin, a place with an intriguing past: The Potsdamer Platz.
Before the Second World War the public square was a red light district of Berlin with cabarets, bars and hotels. One of the most popular and liveliest public squares in Europe. After the war the square lay in ruins and became the region where three sectors; the Soviet, British and American met. It only took one line drawn into concrete, in the August of 1948 and the first actual "border" was created between East and West.