---
Setting up a Chart of Accounts for your Real Estate Management Company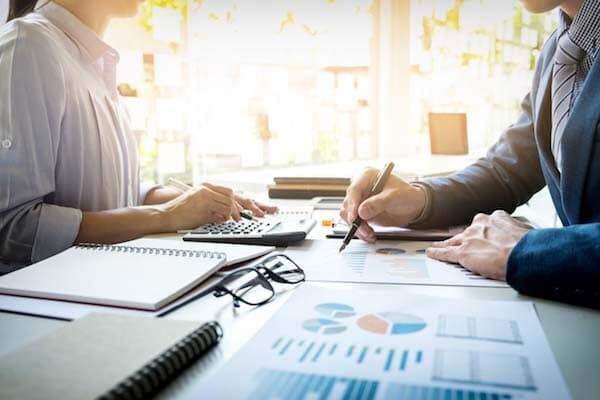 One of the first things you will do in any accounting system is set up your chart of accounts.
The chart of accounts includes all the different types of accounts (assets, liabilities, equity, revenues, and expenses) used within your business. How you set this up is your decision as the owner. Think of the chart of accounts as your foundation for your financial record keeping. Starting off on the right foot will save you thousands of dollars down the road both by eliminating rework and having the ability to clearly view your business performance. A poorly constructed chart of accounts will not allow you to see your business operations effectively.
The Chart of Accounts has Several Main Functions:
It creates a structure where every transaction has an associated account
Provides a way to share information with bankers, accountants, etc.
Helps with filing your taxes
Finally, guides you with decision-making
At the highest level, the chart of accounts includes assets, liabilities, equity, revenues, and expenses. No actual standard exists for a chart of accounts format. However, there are lots of examples. In this article, we address the best way to set up a chart of accounts for an organization that owns and manages real estate.
Chart of Account Order
Although it is not necessary to use block numbering, it is what we find to be most useful. We recommend setting your chart of accounts up in groups of 1000's so you have flexibility and room for growth.
Detailed Chart of Accounts
Next, we are going to go into individual line items for the chart of accounts recommended by Quick Action Accounting. The example below is a company that owns and manages real estate. Give yourself room for growth so you can easily add additional accounts as you purchase more real estate or find additional items that require more granularity. As a note, you will want to keep your expenses in the miscellaneous area to a minimum.
How to Track Separate Properties
We talked earlier about leaving room for growth. Give yourself room on your numbering so additional properties can be easily added. You want to be able to clearly see how the assets are performing individually on the asset, liability and expense side.
Here is an example numbering schema for the dwelling account that has multiple fixed assets.
The same model is used on expenses:
When to Use Classes
Separate expenses by property with the use of classes. Not every account will you want to break out the expenses with an individual line item. The use of classes gives you the ability to split out the expenses so that you can see by property how they are each performing. This will be useful in the profit and loss detail report.
---
Subscribe to receive relevant industry information to help your business grow!
Sign me Up!
---
Closing
The goal with any chart of accounts is to allow you to prepare good reports in order to manage your business effectively. This means you want consistency over time to easily compare property to property and year over year. Which means, expenses must be categorized the same way each month.
Periodically monitor your chart of accounts to make sure they continue to make sense. This could mean expanding your accounts in certain areas so you have clarity on some expenses. Or, just as importantly, it could mean shrinking your accounts. If an account is not used much, you should consider rolling it into another. However, if there is a valid reason for keeping it separate, then do so. Either way, it is necessary to actively manage your chart of accounts.
Finally, good business management starts with good, clean accounting. The chart of accounts is the place to begin. Your accountant and your banker will both appreciate your organization.
Jeri
What else do you want to know about?
Thank you for your visit.