---
Presenting: The Map of Time Trackers!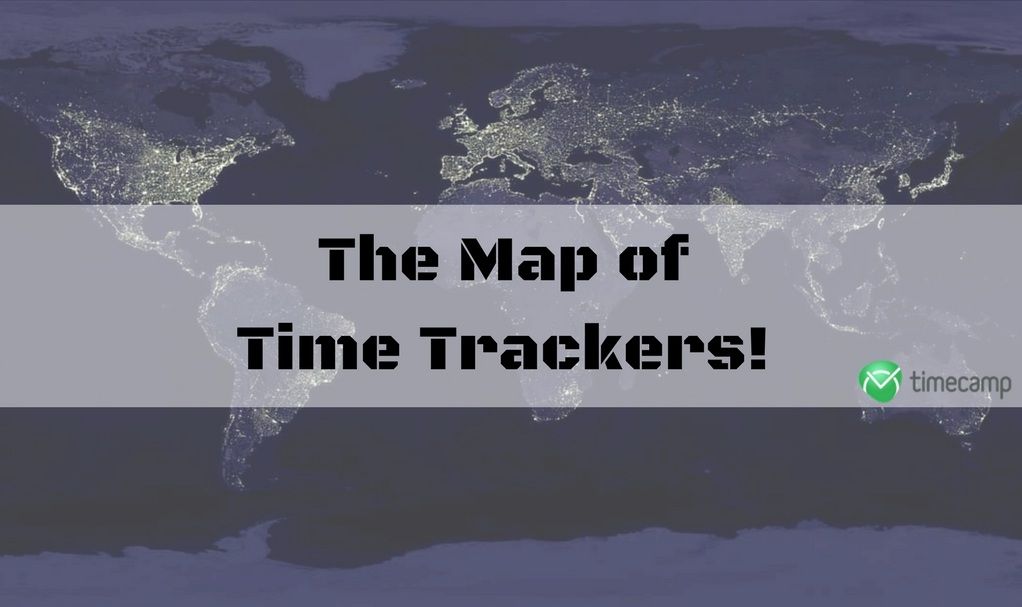 In the era when one time tracking software appears right after another, it is a good idea to keep track of their origins! TimeCamp has done some research, and now we can present to you the world map on which we marked places where the ideas to create some of the most popular time tracking apps on the market were born. If you ever wondered from which country is the time tracking software that you are using, you can find out now!
You can share it, publish on your website, or social media profile. There are about 80 different time tracking apps on the map, but if you feel like we missed some, let us know in the comments, and we will add it! Make use of the information we gathered, the map can be a nice addition to any article or entry about time tracking software. And after all, people may want to support their native market ;)
[SEOINS][SEOINS_CONTENT]We are proud to be the team behind the one and only time tracking software from Poland. TimeCamp started as a small project but know it competes with the biggest apps on the market, winning on many levels! Want to find out what we can do? Sign up for free and try it out![/SEOINS_CONTENT][SEOINS_ICON] icon-circle [/SEOINS_ICON][/SEOINS]
Workamajig
Slife
Jira
Avaza
Complete Time Tracking
PayDirt
Teamfocus
ZipBooks
Tracking Time
Screenish
Ronin
Time Assistant
Chrometa
FunctionFox
Replicon
Time Doctor
DoneDone
PrimaERP
Less Time Spent
Taskbiller
Allthings
Toggl
Visma
Tick
Clockodo
timeEdition
Mite.
Comidor
TSheets
Zoho
Hubstaff
Timeneye
HiveDesk
Countersoft
SpiraPlan
Celmaro
Time Writer
eBillity
Trello
5pm
Timely
Ding
Yast
Time Clock Wizard
Freckle
Open Hour
Harvest
DropTask
Sitiata
Cube
Pyrus
Paymo
RationalPlan
Work Plus
Click Time
Intervals
Active collab
Manictime
HippoHub
FreshBooks
Easy Time Tracking
actiTIME
Dovico
Goplan
Bill4time
10000ft
Rescue Time