---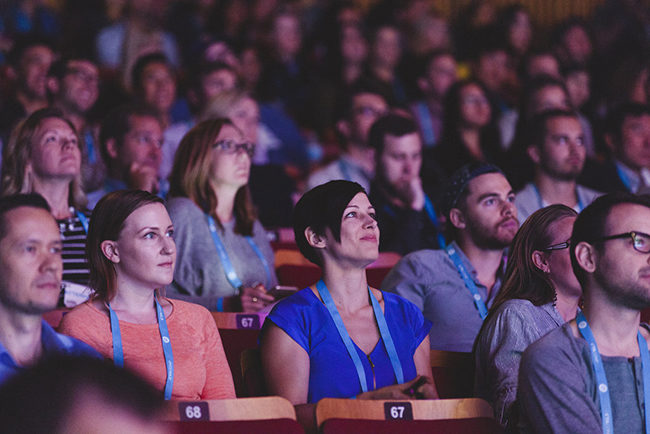 Does the word conference bring up memories of suited professionals droning on about… well, you can't quite remember what? Awkward socializing, shameless sales pitching, lined paper and branded pens — some conferences can be very beige indeed.
But not all conferences are made equal. In fact, some can lead you to completely change your marketing game for the better by giving you the opportunity to learn firsthand the tricks of the trade from the smartest minds in digital marketing — from SEO royalty Rand Fishkin to Unbounce co-founder Oli Gardner.
We worked our way through the colossal number of upcoming digital marketing conferences to uncover the gems and roundup what we think are the 17 best digital marketing conferences in 2017.
Warning: what you see and learn at these events may totally transform the way you do your digital marketing.
Conference Date Location SearchLove February 23–24; June 5–6; October 16–17 San Diego; Boston; London, UK Domopalooza March 21–24 Salt Lake City ConversionXL Live April 5–7 San Antonio Hero Conf April 18–20; October 23–25 Los Angeles; London, UK Marketing United April 19–21 Nashville Marketing Nation April 23–26 San Francisco C2 Montreal May 24–26 Montreal, QC WistiaFest June 11–13 Boston Call To Action Conference June 25–27 Vancouver, BC MozCon July 17–19 Seattle Content Marketing World September 5–8 Cleveland Dmexco Conference September 13–14 Cologne, DE INBOUND September 25–28 Boston B2B Forum October 3–6 Boston RD Summit November 2017 Brazil Dreamforce November 6–9 San Francisco Internet Summit November 15–16 Raleigh Advocamp December 6–8 San Francisco
1. SearchLove: February 23–24 (San Diego) | June 5–6 (Boston) | October 16–17 (London)

SearchLove is the creation of online marketing agency Distilled. As the name implies, this conference is all about search marketing; topics covered span from SEO to PPC and content creation. Over two days, learn actionable tactics to get your website ranking higher. Sessions run one after the other, so you won't have to miss out on anything.
2. Domopalooza: March 21–24 (Salt Lake City)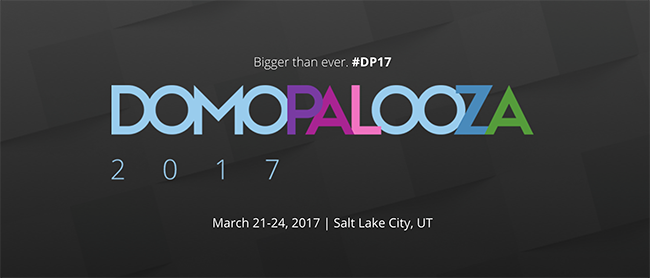 This one made its way onto our list, as the content is worth more than gold to any marketer who wants to step up their data game. The organizers, Domo, are business intelligence wizards and creators of a data-driven business management platform.
If you fancy going deep into business analytics and learning how to get data insights to inform your marketing activities and your business as a whole, check Domopalooza out. Plus, with performances from Flo Rida, T.I. and Nelly last year, the entertainment bar is set dang high for 2017.

CXL Live promises to help marketers achieve their ultimate goals: drive more conversions, grow their businesses faster and make more dough. How? Attendees get the opportunity not only to watch "hardcore practitioners" wax lyrical about conversion marketing, they can also chat to the pros in person.
The event lasts three whole days — plenty of time to get as much advice as you need from your favorite conversion marketing experts and start racking up leads like a true conversion pro.
4. Hero Conf: April 18–20 (Los Angeles) | October 23–25 (London)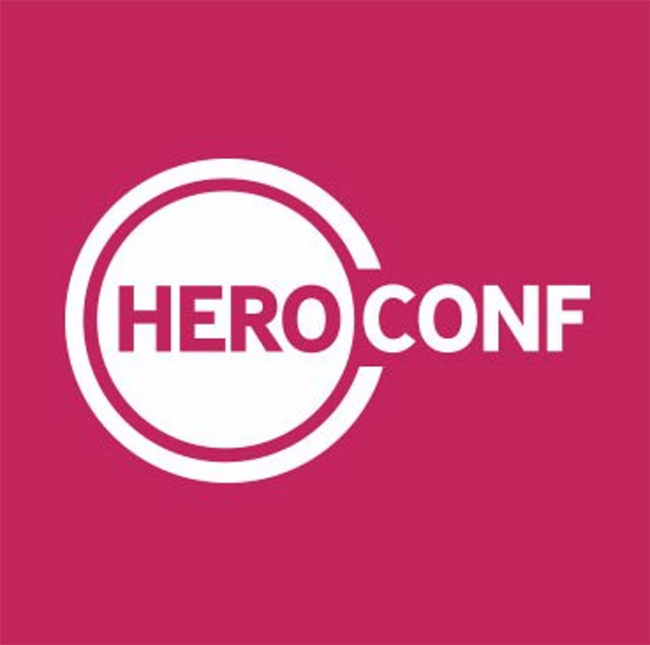 Not to be confused with a gathering for superheroes of the comic book kind, Hero Conf is "the world's largest all-PPC event".
If you're a pay-per-click fanatic, this one's for you. Make connections with the best in the PPC business and learn how to optimize your PPC campaigns; for example, which strategies and trends can help you drive more conversions. Besides, when else could you chat about your favorite subject over some nosh with PPC industry experts?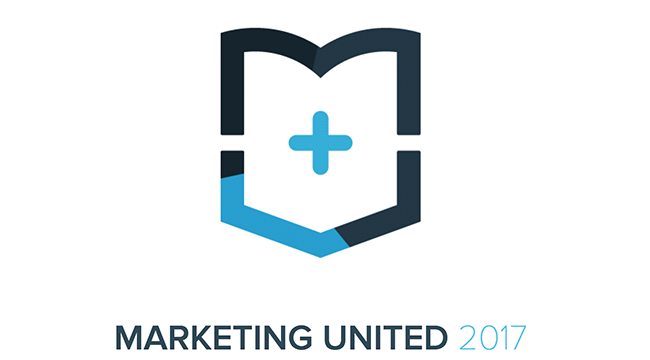 Marketing United is a digital marketing showdown hosted by email marketing connoisseurs Emma. This will be Emma's third event and, like its previous events, it promises to be full of "ah-hah" moments spanning all areas of digital marketing such as marketing psychology, customer experience and brand building.
Attendees can expect to marvel at inspiring presentations from a killer lineup including speakers from Netflix and Pixar. They will also get the chance to discover the vibrant and unique city of Nashville, renowned for live country music and an iconic food scene (bring on the fried chicken!).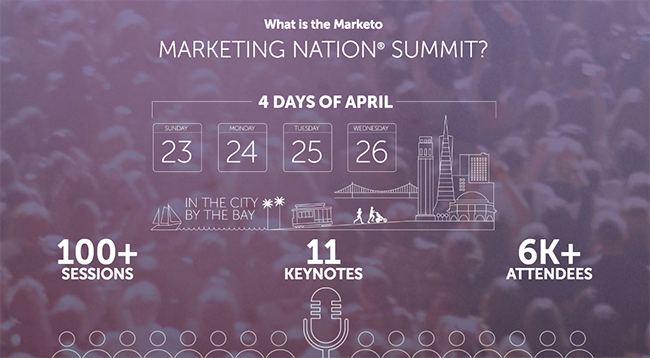 Marketo's four-day event will equip you with the knowledge you need to improve the way you interact with customers and help you get better results from your marketing efforts. You can also improve your knowledge of Marketo and get Marketo certified by attending University Day, where you'll learn about the market-leading marketing automation tool through a series of workshops and presentations.
Some big names will be there (previous years' speakers included Arianna Huffington and Will Smith), as will 6k+ marketers, so you won't want to miss out!
7. C2 Montreal: May 24–26 (Montreal, QC)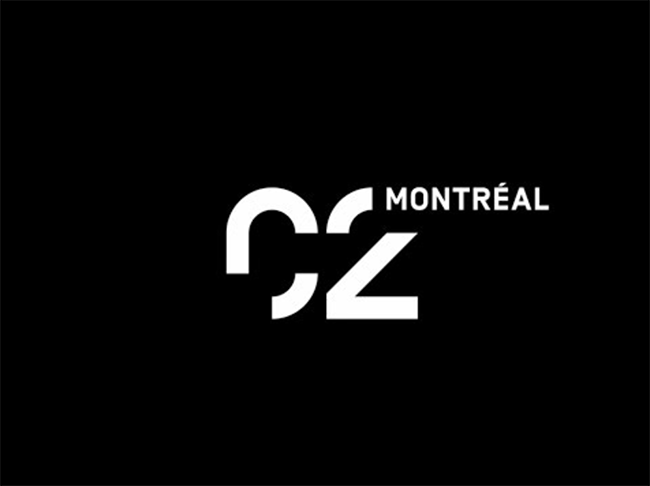 Much like its host city, C2 Montreal is a fusion of creativity and commerce. This three-day international business conference, dubbed the most innovative of its kind, focuses on exploring the impact of current digital trends on business. It will get you thinking outside of the box to reignite your creativity and change the way you do business for the better.
Expect to be challenged and connect with your peers in innovative ways. Expect to come away with a new way of thinking and plenty of inspiration. Expect to discover how marketers will adapt as digital evolves.
8. WistiaFest: June 11–13, (Boston)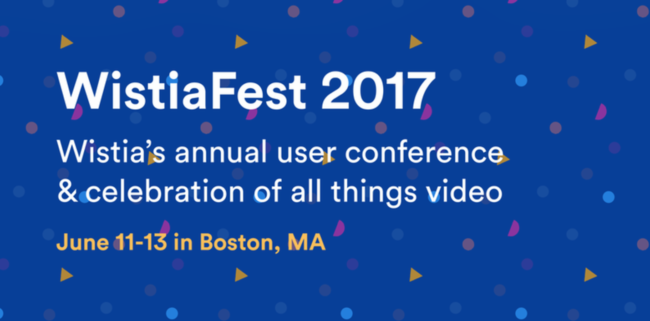 This Boston-based event, run by Wistia, is a coming together of the great minds in video marketing. Why should you care? Video marketing is recognized to be one of the most effective marketing tools out there, and WistiaFest will teach you all you need to know about this medium including future trends and, most importantly, how to create ludicrously effective videos for your business. And going by what last year's attendees tweeted, you're in for a visual spectacle and an all-round cracking time.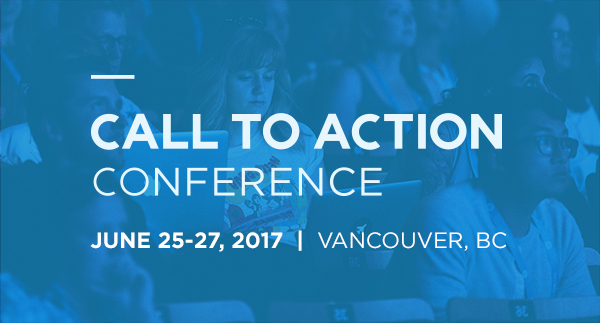 Familiar with the Unbounce blog? Then you'll know that Unbounce is all about giving marketers actionable advice across the hottest topics in marketing and — just as importantly — providing a truly delightful experience.
CTAConf is like the Unbounce blog on steroids, featuring some of the best people in the business to give 100% fluff-free, practical tips that attendees can bring into play the next day. And you can be assured there will be a LOT of laughs throughout the day. Prepare to walk away from the day with a shedload of invaluable notes and some hilarious anecdotes.
Thinking of attending CTAConf 2017?
Subscribe to Unbounce Events and get exclusive discounts and the latest conference updates delivered to your inbox.
10. MozCon: July 17–19 (Seattle)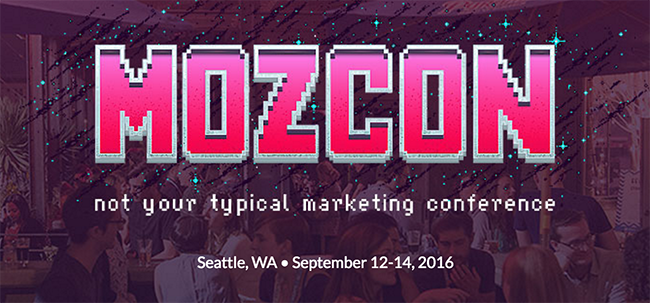 MozCon is hosted by search engine marketing powerhouse Moz. (If you're a marketer who doesn't know Moz, it's time to crawl out from that rock you've been hiding under.)
Get on top of your search marketing game and learn what's hot in the world of SEO, social media and community building, straight from the mouths of industry leaders. This is a three-day conference that promises tons of actionable takeaways and socializing opportunities including MozCon's very own pub crawl, #Mozcrawl. Hop on for some free drinks and great banter.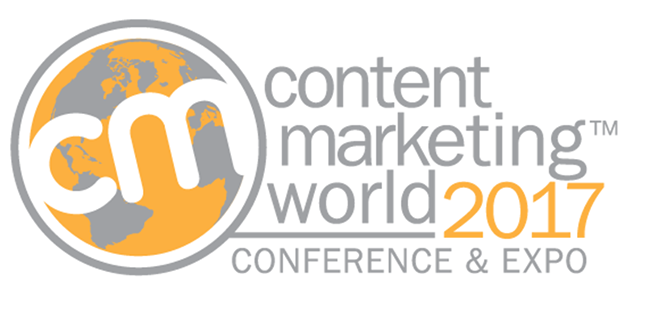 Content writers far and wide, this is your cue get excited. The biggest gathering of content marketing front runners, CMWorld will give you an overview of upcoming content marketing trends and plenty of ideas for rolling out an effective content strategy. Over the two days, you'll have a ton of opportunities to network with the industry leaders and your fellow content peers.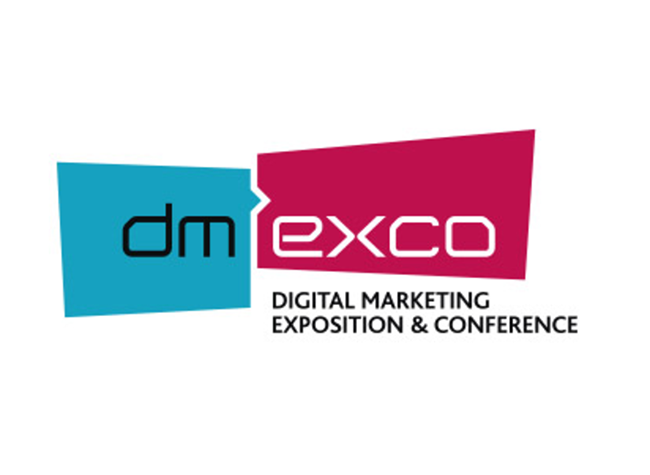 Taking place in the historical German city of Cologne, Dmexco Conference is a two-day event defined as the "global meeting point for the digital economy". A truly global conference, Dmexco is an outstanding opportunity to meet some digital economy big dogs from some leading global companies (think Bloomberg and Google). Keynotes, seminars and work labs that cover diverse themes in digital are offered in English or German.
13. INBOUND: September 25–28 (Boston)

Inbound is a mammoth-sized four-day event with over 19,000 attendees and a star-studded list of speakers (last year's line-up included Anna Kendrick, Alec Baldwin and Serena Williams). It's an opportunity for sales and marketing pros to rub shoulders with some of the biggest names in the industry and get tips and inspo on taking a business to the next level.
Four days jam-packed with talks, keynotes, workshops, some serious networking and partying. This year's event promises to be bigger and better than ever.
14. B2B Forum: October 3–6 (Boston)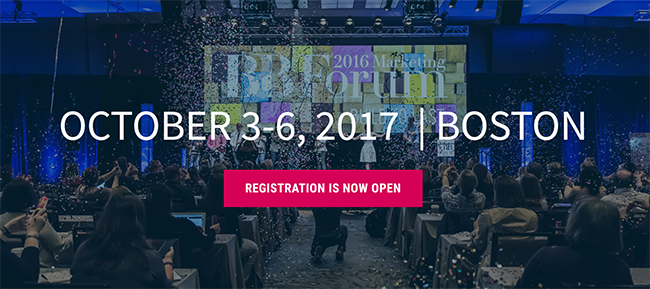 MarketingProf's B2B Forum promises to give you the knowledge you need to build a sustainable marketing strategy. Headed up by Ann Handley, it's also a unique opportunity to network with B2B businesses from across the globe and learn from their successes.
This event is pretty unique as it offers full-day workshops on one of four marketing topics (to be confirmed). So if you want to learn a lot and fast, come along for a marketing crash course.
15. RD Summit: November 2017 (Brazil)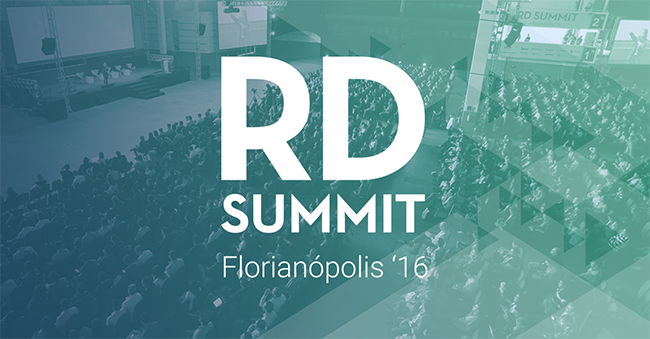 RD Summit in Brazil is the biggest marketing and sales event in Latin America. With more than 5,000 attendees, 50 exhibitors and 120 presentations, this is a large-scale event, yet organized to the finest detail.
If you're looking to get solid advice on your inbound marketing and sales strategy and network with a large community of marketers, why not head to Brazil in November? Plus, you can sample the delights of the vibrant Brazilian culture, including its iconic food and long beaches.
16. Dreamforce: November 6–9 (San Francisco)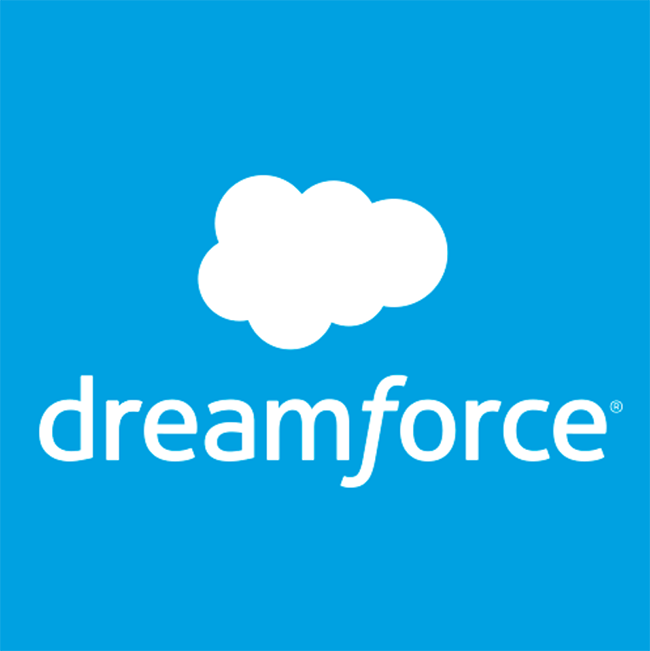 Dreamforce is a behemoth of a conference that attracted nearly 200,000 attendees from over 83 countries last year. We simply couldn't leave it off the list for its sheer size!
Run by Salesforce, Dreamforce promises to adorn you with the knowledge you need to significantly increase your ROI. Marketers will learn ways to create amazing brand experiences and better connect with customers. They'll also discover how to make the most of Salesforce in their marketing strategy. With over 2,000 sessions, there's something for everyone, whether you're an SMB or a Fortune 500 company. Just make sure you check out the agenda beforehand to select the content that's relevant to you.

Internet Summit is a forum that brings together a whole host of thought leaders in the field of digital commerce.
If you're looking for practical solutions to apply to your marketing, analytics and user experience strategies and to learn about the latest trends in digital technology, this event has got your covered. And get ready to network with some of the world's leading brands including Facebook, AOL and The Onion.
BONUS! Advocamp: December 6–8 (San Francisco)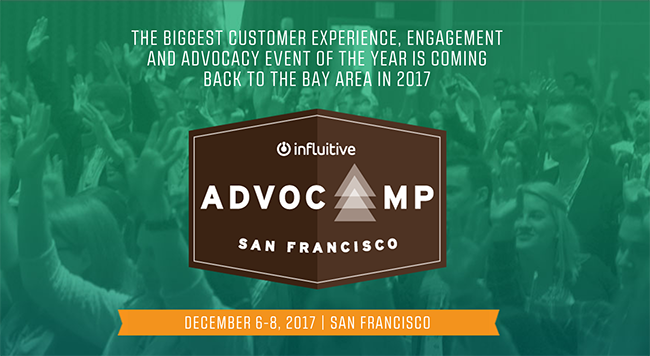 You know the old adage: it can cost 5x more acquiring a new customer than retaining an existing one. This is why we recommend Advocamp — a conference that's all about the customer experience.
Although not strictly a marketing event, Advocamp will give you some great ideas on engaging your current following and fostering a loyal customer base. After all, your marketing efforts will become even more valuable if your leads become happy, long-term customers and advocates of your brand.
There were some top-notch speakers from leading global companies last year including world-class author Daniel Pink and "The most re-tweeted person in the world among digital marketers" Jay Baer. Expect the same in 2017.
Over to you
Whether you're a content writer, SEO buff or PPC manager, 2017 has got a standout marketing event that can give you the knowledge and contacts you need to be an even better marketer.
So if you're set on making 2017 your most successful year yet, we encourage you to bite the bullet and sign up for the most relevant event for you. You've got nothing to lose and a whole notebook's worth of valuable insider industry information to gain.
Is a certain awesome marketing conference missing from this list? Don't be shy. Share it with us in the comments section below.
from
http://unbounce.com/conversion-rate-optimization/17-best-digital-marketing-conferences-of-2017/