---
Getting High & Low in Naiband, Part I
The unprepared visitor who glances up at the cliff dwellings of Naiband is prone to spit out a bunch of superlatives.
"Ali, it's so beautiful. It's just like those Moroccan towns in the movies," Saeideh exclaimed as we pulled up from the highway to Kerman, tired and thirsty after hours of driving along the edge of Dasht-e Lut desert, known for being excruciatingly hot.
Then the visitor will want to figure out how to drive up the mountain to the 1,000-year-old village because the road is not obvious. It took us multiple inquiries as we rushed to beat a setting sun.
Finally the visitor will find out that the view from the village onto the plains below is even more astonishing.
We had these experiences — being stunned, followed by urgent inquiry, followed by awe-inspiring satisfaction — all under an hour.
Isn't that what authentic travel is all about? I realize as I'm writing this. Luxury suites and fawning servants by themselves won't do the trick — although those are nice too. Seeking beauty unspoiled by tourist saturation and chasing it through the alleys of a primitive village — that's far more fulfilling than being served dollops of prepared experience.
In Naiband (also spelled Nayband, Nay Band), we got another critical experience: connecting with the locals. Naiband's kids are the village's self-appointed tour guides.
When we parked in Naiband, we were greeted by Zahra, a 12-year-old with a skinny spindly stature, intelligent eyes and rapid-fire comebacks.
"My father and I saw you coming up and he said, 'Those people are foreigners. Go get them,'" she said urgently. "Now, come quickly, follow me!"
"Where are we going?" I asked.
"Where do you want to go?" Zahra asked back.
I said I wanted to see the desert from the edge of the cliffs and do it before the sun sets.
We hurried through a maze of winding alleys of brick and kahgel (KAW-gel — mud and hay) homes, careful to avoid stepping into the occasional piles of animal feces.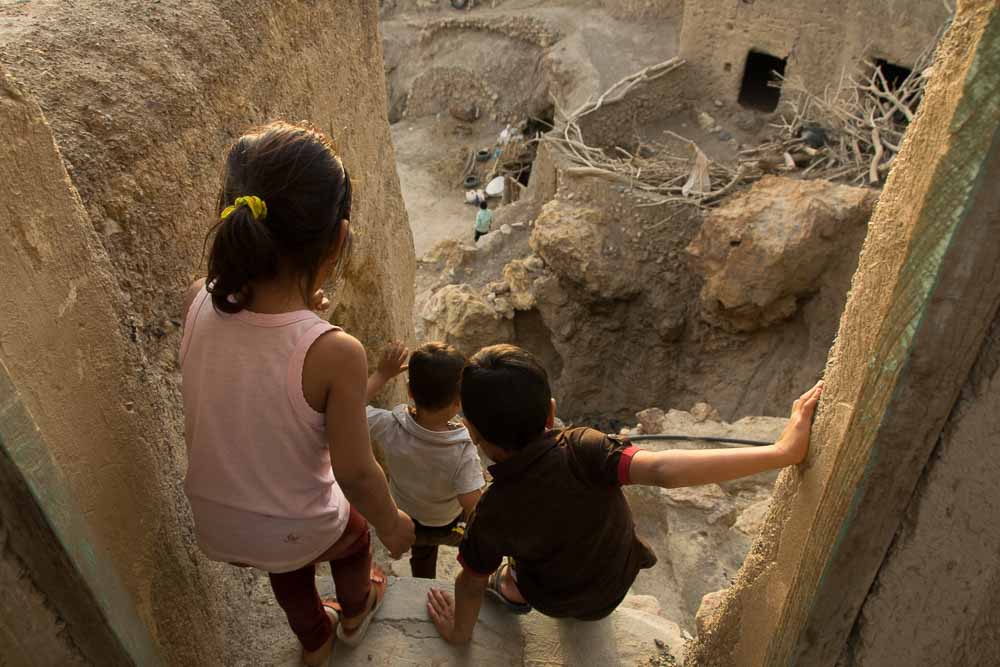 We heard the bleating of goats all around us and smelled the fresh bread Naiband women bake in outdoor wood ovens.
On the way, other kids joined the procession, some racing ahead in their plastic slippers, screaming out alternative routes to catch the sun before it set.
When we got to an ancient lookout tower and peered down, we were speechless. Down the rocky slopes there were small wheat fields in various elevations, dotted by palm trees. Further out, beyond the highway, sat the vast flat emptiness of Dasht-e Lut desert, studded with rocky peaks, jutting out like islands in a frozen ocean.
We photographed the kids with this stunning landscape behind them. They in turn showered us with details of their lives and village gossip.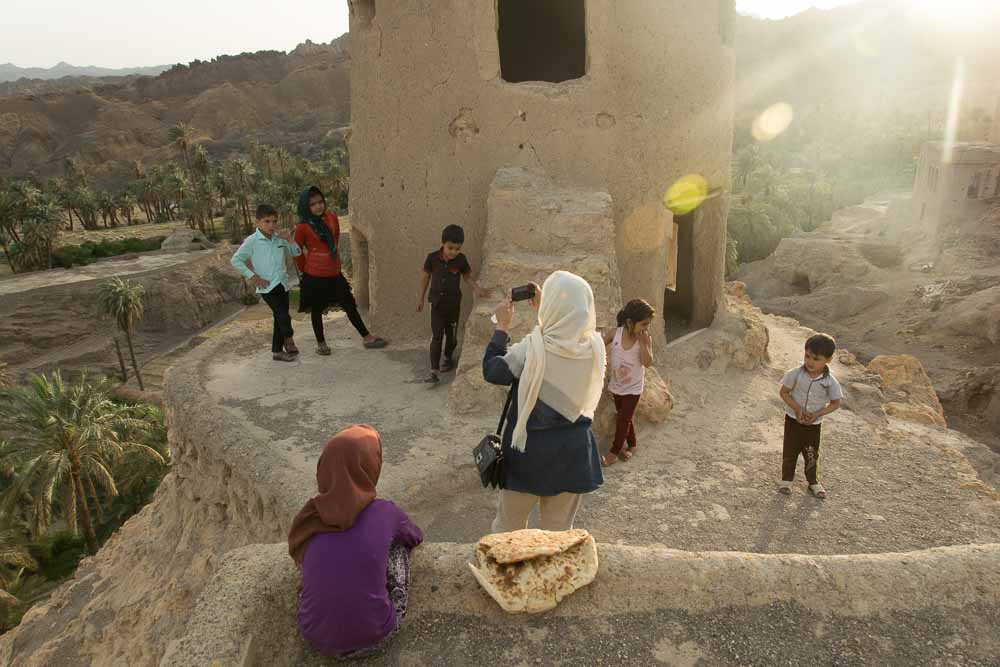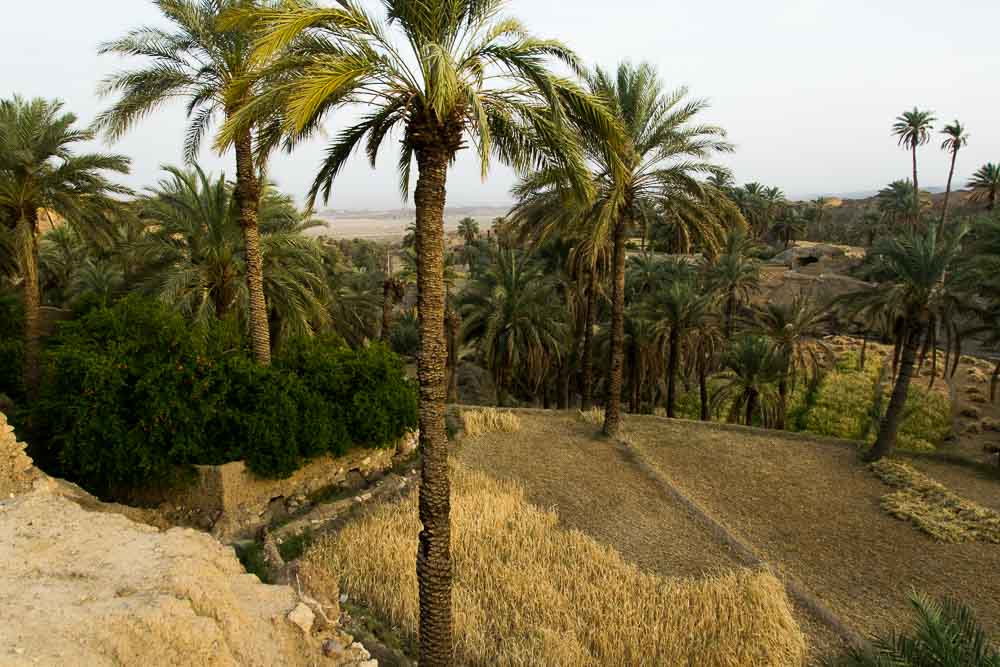 At that moment I was high — high on travel. Instinctively, I reminded myself this is why I travel and why navigating Iran's hectic traffic and bizarre cultural idiosyncrasies is worth the trouble.
Saeideh and I seek the unexpected and the unspoiled so that we can connect with real people, not hotel staff — though this method also has greater probability for disappointments, as we experienced here in Naiband exactly one week later.
Read Getting High & Low in Naiband, Part II >>
https://www.google.com/maps/embed?pb=!1m18!1m12!1m3!1d18913.83710939495!2d57.499251722494655!3d32.381318485725615!2m3!1f0!2f0!3f0!3m2!1i1024!2i768!4f13.1!3m3!1m2!1s0x3f05a28c01502731%3A0x273291f65ffa594f!2sNayband%2C+Iran!5e1!3m2!1sen!2sus!4v1494852368000
Would you like to have similar experiences in Iran?
We can help organize your entire or part of your trip. Send us a message here and let us know about yourself and when you'd like to visit Iran.
(Or just say hello and tell us what you thought of this story.)