---
How to conduct a year-end SEO website review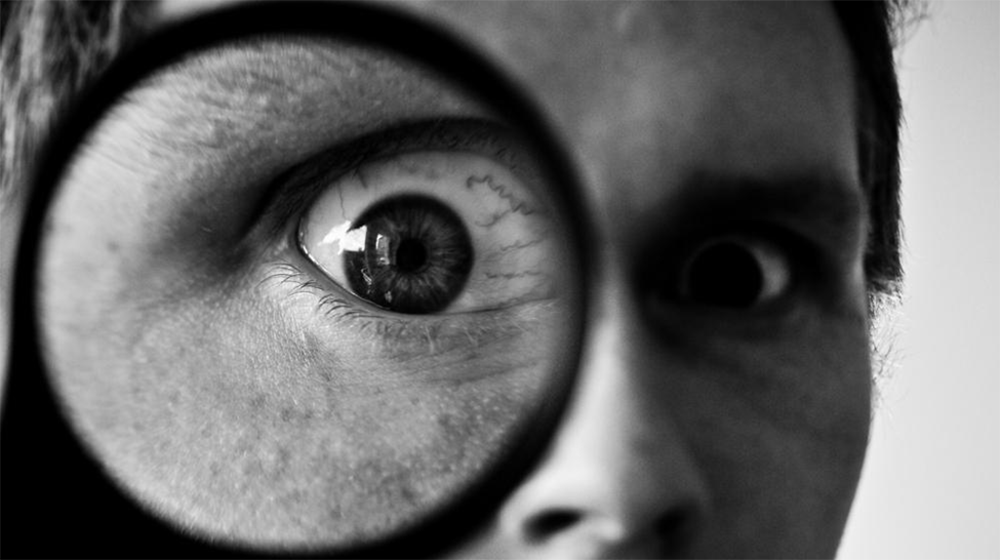 Any SEO pro will tell you that every day brings something new in the world of search engine optimization. While we spend our careers focused on the next big trends in search engines, as a business owner that's not always in your best interest. Spending time chasing a tiny SEO detail instead of conducting a full-scale SEO website review can take valuable resources away from more important parts of your business.
However, this often means that businesses are slow to adopt significant SEO changes, if they ever do at all. There are plenty of business owners whose websites haven't been updated in years who are being left behind by major shifts in digital marketing. You don't want to be one of those people. In the long run, not changing with the times hurts your business.
Doing a yearly review of the big changes in SEO and implementing them on your site is a good way to avoid spending resources on insignificant changes while still maintaining a high-quality website for the long term.
As 2016 draws to a close, there are a few key areas you should focus on to keep your website up to date. A year-end SEO website review does not replace periodic SEO audits and maintenance you should be doing on your website, but it does help you look at the overall health of your website from an SEO perspective and assess what changes you need to make for the year ahead.
The year's biggest SEO changes
In 2016, the biggest changes were related to the rise of mobile devices and trends toward providing a better user experience on your website across all devices. We've also seen emphasis on the more technical elements of SEO that focus on how your website is built.
Google has renewed focus on combating spammy websites and rewarding websites with high-quality, relevant content that helps searchers get what they want, no matter where they're accessing the internet. They also announced a move to combat interstitial popups that goes into effect in January 2017, so it's a good idea to remove popups from showing on mobile.
At the end of 2015, Google also announced they've been using RankBrain, a machine learning artificial intelligence system that's part of its Hummingbird algorithm to help deliver search results. Hummingbird, first introduced in 2013, focuses on producing search results that take the entire search query into consideration, rather than just key terms in the query. While we're still learning how RankBrain will affect search results, it's more important than ever to communicate with Google through technical markup, including:
Check your website's mobile-readiness and consider going responsive.
Check your website's speed.
Implement AMP pages.
Audit your above-the-fold content to ensure it's immediately useful to visitors.
Get rid of any lingering Flash elements.
Implement structured data and metadata.
Update your robots.txt and sitemap.
Remove popups served to mobile users.
Consider a content review
Despite recent changes to Google's algorithm, the most important thing on your website is still your content.
Content-focused trends that started years ago are reaching an all-time high in 2016, setting new expectations for websites that go above and beyond previous years' standards.
Today, website visitors expect highly engaging, informative, useful content. Thin content, or content that isn't up to today's standards and results in low visitor engagement, is a real problem for website owners thanks to Google's Panda update. Poorly created content is particularly problematic for websites created before content standards changed.
To maintain a healthy website, do an overall audit of your underperforming blog content or articles to determine what to keep, what to make more robust, and what to remove.
As part of the audit:
Review your blog content to make sure articles are more than 300 words, contain a few useful images, and are highly valuable to your visitors.
Check your website's main pages for outdated information.
Make sure contact forms and contact information are current.
Conduct a keyword review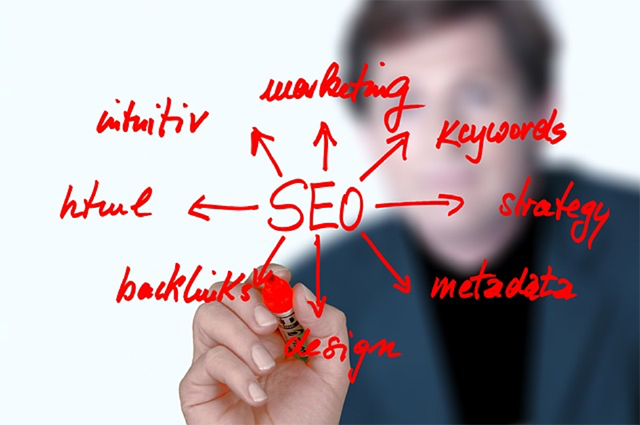 As audience needs change, what people search for changes as well. Even if you're writing highly relevant content and optimizing it for search, it's important for your website's overall health to think about your keyword strategy.
Keywords that were the most valuable last year might no longer be the most searched or most lucrative for your business. To identify needed changes to your keyword strategy, research popular search terms in your industry and look for trends.
In 2016, a big change in keyword research came from Google putting up a wall around many SEO pro's favorite keyword research tool, Google Adwords' Keyword Planner Tool. Exploring alternatives to Keyword Planner and broadening your keyword research beyond Google's tools should be part of an SEO website review that includes these steps:
Audit keywords you've used across your site.
Run search traffic reports on your main keywords to determine if you need to change them.
Research semantically related keywords to target new, but related, areas to expand your website's reach.
Review your content creation plans and make adjustments for new search trends in your industry.
Take a new look at your links
Although you should be paying close attention to your link profile in a post-Penguin world, it's important to periodically re-evaluate your link strategy.
Google cares the most about editorial links, or links included in article body copy, and they place particular emphasis on in-content links over links in sidebars, footers, or other places on your website.
Google's Penguin 4.0 is now included in the core algorithm and is updated in real-time as of September 2016. Before this rollout, website owners waited years to recover rankings lost because of questionable SEO practices related to manipulating links.
It's also important to take into consideration your site's linking practices between your own web pages and other websites. As part of an SEO website review:
Audit links back to your website and make sure they're primarily from trustworthy, reputable websites.
Ensure links to your website aren't trying to manipulate rankings by using keyword-heavy phrases in anchor text.
Check your website for broken links.
Set goals for desirable links to obtain in 2017 from key industry websites and competitor analysis.
Create a roadmap for linking between your own articles to help create a strong internal website structure.
Ensure a secure website
Interest in web security is only expected to increase in 2017 as more internet users become aware of the risks of unsecured websites. There's little worse than being notified your website has spam or seeing an alert in search results that your website might have been hacked. In addition to combating security breaches, Google is expected to release an update in early 2017 to the Chrome browser that alerts a user when a website is not secure.
To keep your website up to date and secure, take technological precautions to help protect your website and visitors. Google already gives an SEO bump to websites with SSL certificates and some SEO professionals anticipate this to increase as security awareness influences internet user behavior. To benefit:
Implement SSL if you ask visitors to login, purchase, or submit information on your site.
Use .htaccess or other security methods to prevent access to sensitive parts of your website.
Check your website for outdated plugins, themes, or code,
Leverage local SEO results
Local SEO focuses on ranking in Google's map search results, something important to most businesses that serve a certain geographic area. With changes to local algorithms in 2016 and increased on-the-go internet use, businesses should expect local search results to play a bigger part in their business in the future.
Citations are less important than links in today's local SEO algorithms, so local businesses should pursue links from relevant industry and regional publications. In addition to updating outdated or incorrect citation information on your website:
Check for outdated information about your business on directory sites.
Claim, update, and complete directory site information.
Gain links from smaller, local directories or publications like your local Chamber of Commerce or regional business group, regional magazines, or online publications.
Editor's note: Consider a tool such as GoDaddy's Get Found to manage all of your online business listings from one dashboard.
Looking forward to SEO in 2017
As you conduct your year-end website assessment, it's important to think about how SEO information can impact your business decisions beyond website maintenance and digital marketing.
Next year, think about gaining more from SEO than just getting more traffic from search results. SEO is no longer something that stands separate from other parts of your business. As part of a comprehensive strategy, it can actually help you make better decisions about new market opportunities to pursue or better approaches to connecting to customers.
Feature image by Okko Pyykkö via Visual hunt / CC BY
---
Originally published at Garage.