---
13 Best Portfolio Websites to Showcase your Design Work
In this era of digital revolution, when everything is at the tip of your finger, designing has occupied a crucial position. For Designers and Artist, the internet is a great place to showcase their work. With online portfolio websites you can reach to a wider-ranging audience from potential clients to buddies to partners to work with. Your portfolio represents you and your work — and it needs to be just right.
Recently, Internet has become the home for numerous scams. Hence, we understand how difficult it can be to find a genuine platform. Thereby, Iconscout provides you a pool of such resources where one can nurture their designing skills.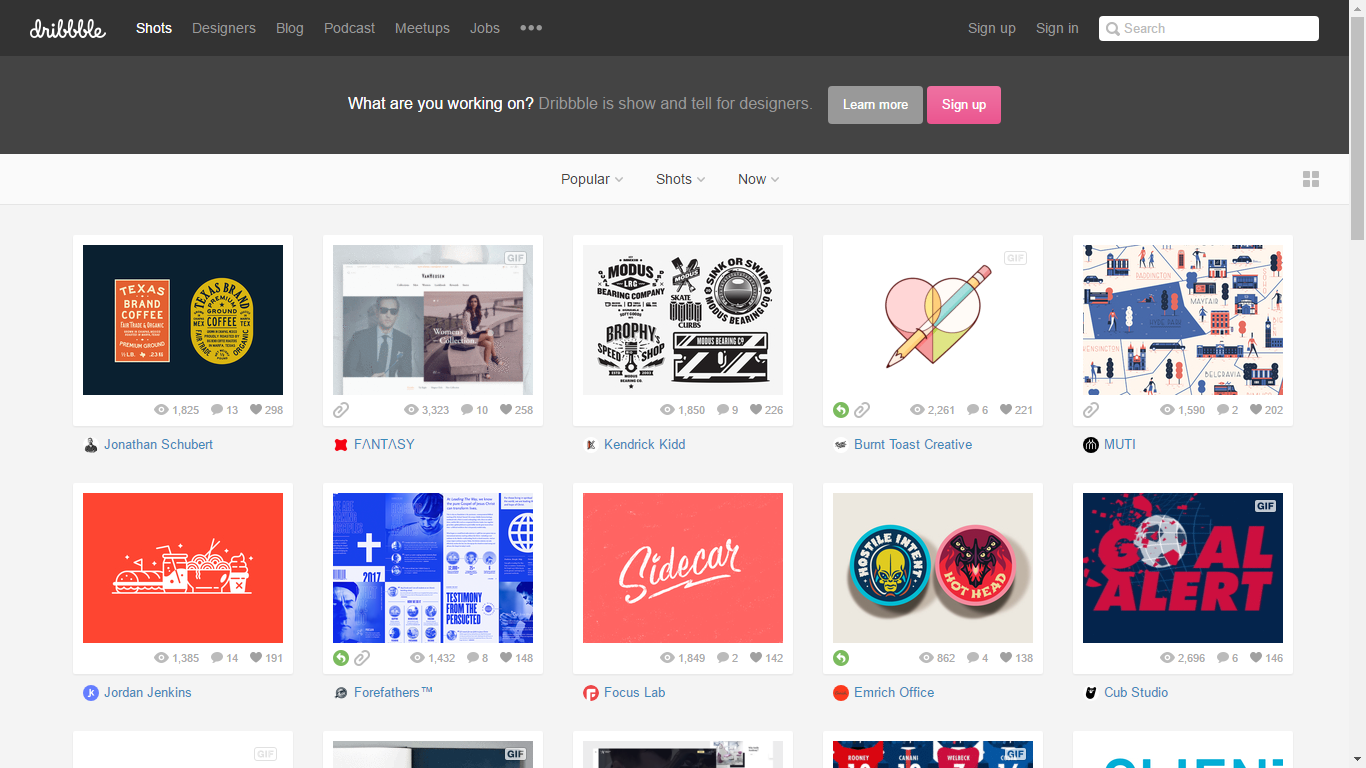 Aiming at bringing the designer community closer, Dribble was launched in 2009. This designer's Facebook keeps its clients as well as freelance designers constantly updated with the latest works. Along with demonstrating creativity and robustness in design, the company introduces the asked for talent to its inquirer. This platform has triggered several transformations from a freelance designer to a professional designer.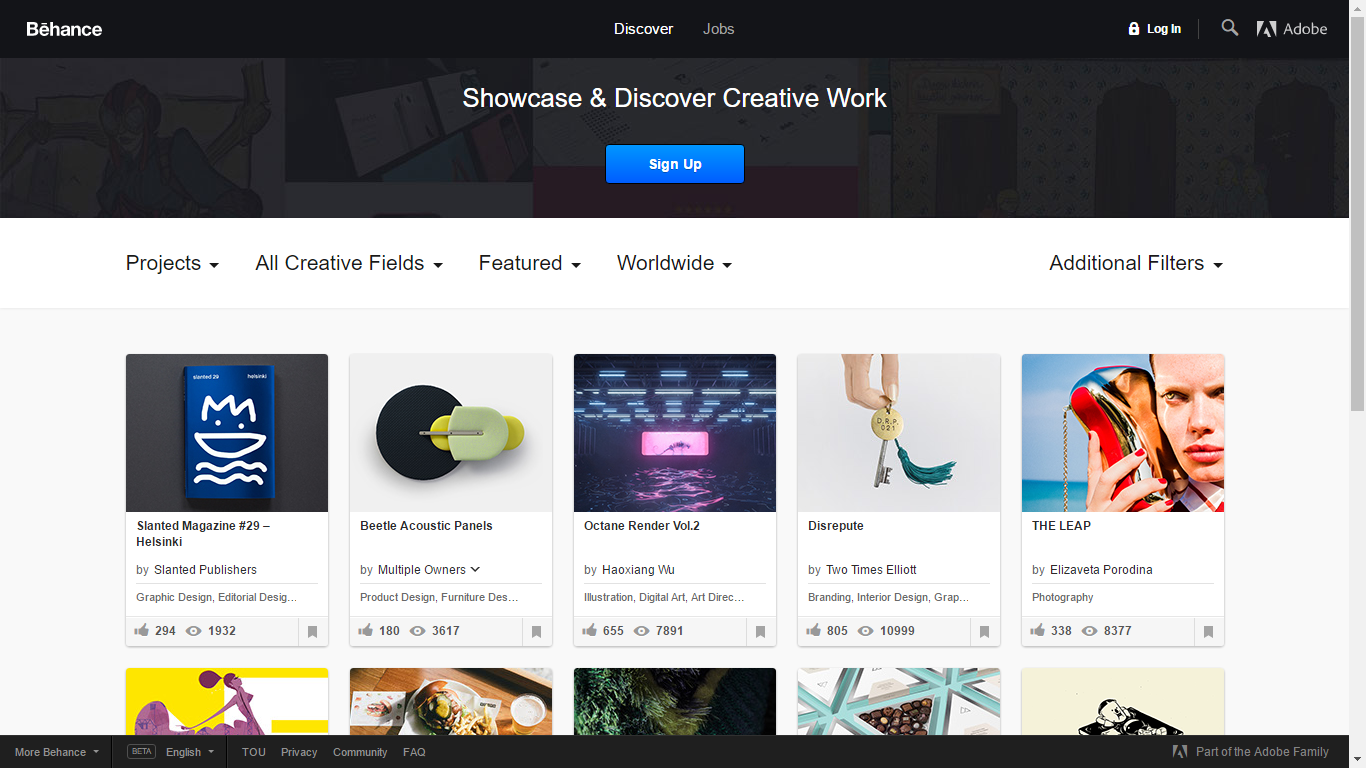 Since its foundation, Behance has worked in the direction of strengthening the innovative genre. This New York based firm provides an online platform to discover and display fresh designs. This unique business unit within Adobe firmly believes that the creators should only focus on generating novelty. Hence, in parallel to broadcasting the designer's work on its website, it distributes the generated art among numerous online galleries.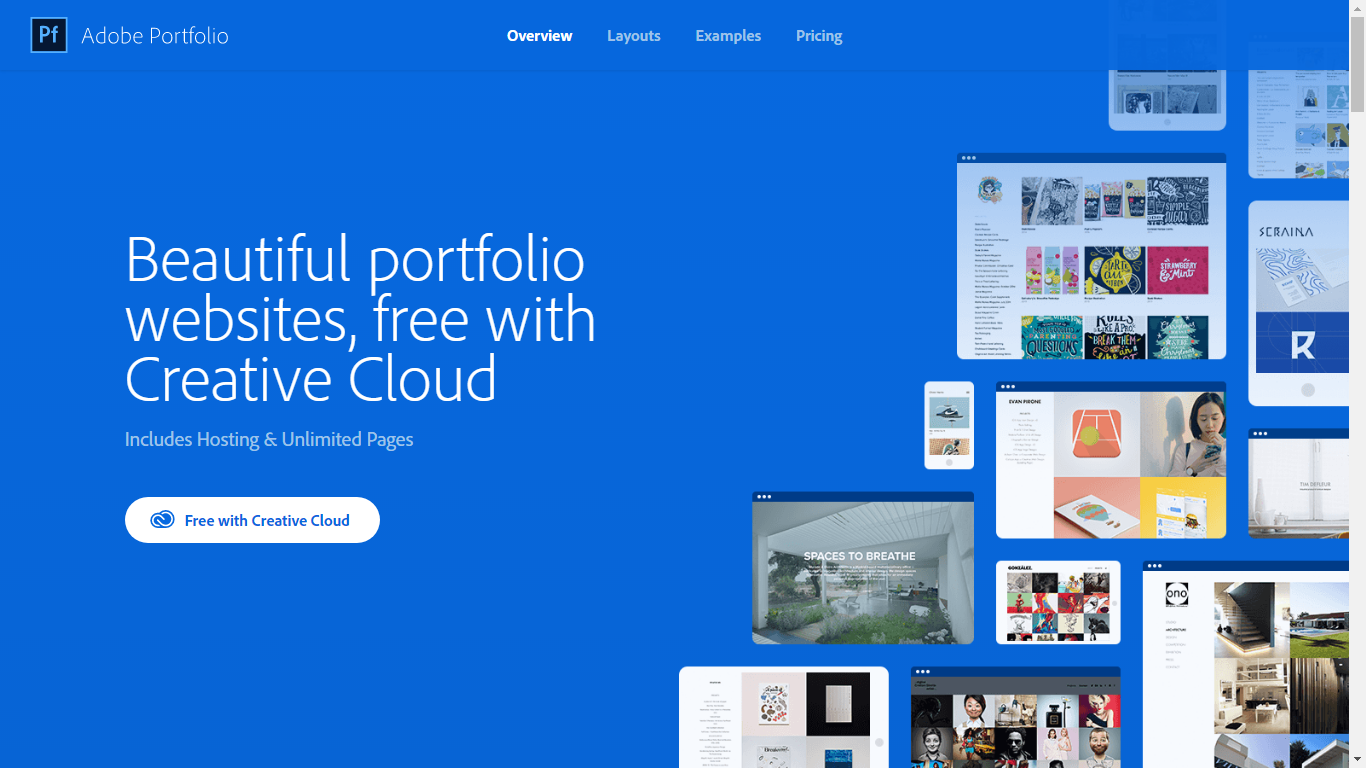 Better known as Behance Pro, Adobe Portfolio is a platform where you can quickly and easily build a fully responsive site to showcase your creative work. Adobe Portfolio is very easy to use. You just need to pick a layout, customize it — including your own domain name and Typekit's library of fonts — and then sync with Behance. With this platform you can't create highly personalized portfolio but still it worth it. Moreover with the paid version, you get the entire collection of Adobe creative apps — from Photoshop to Illustrator.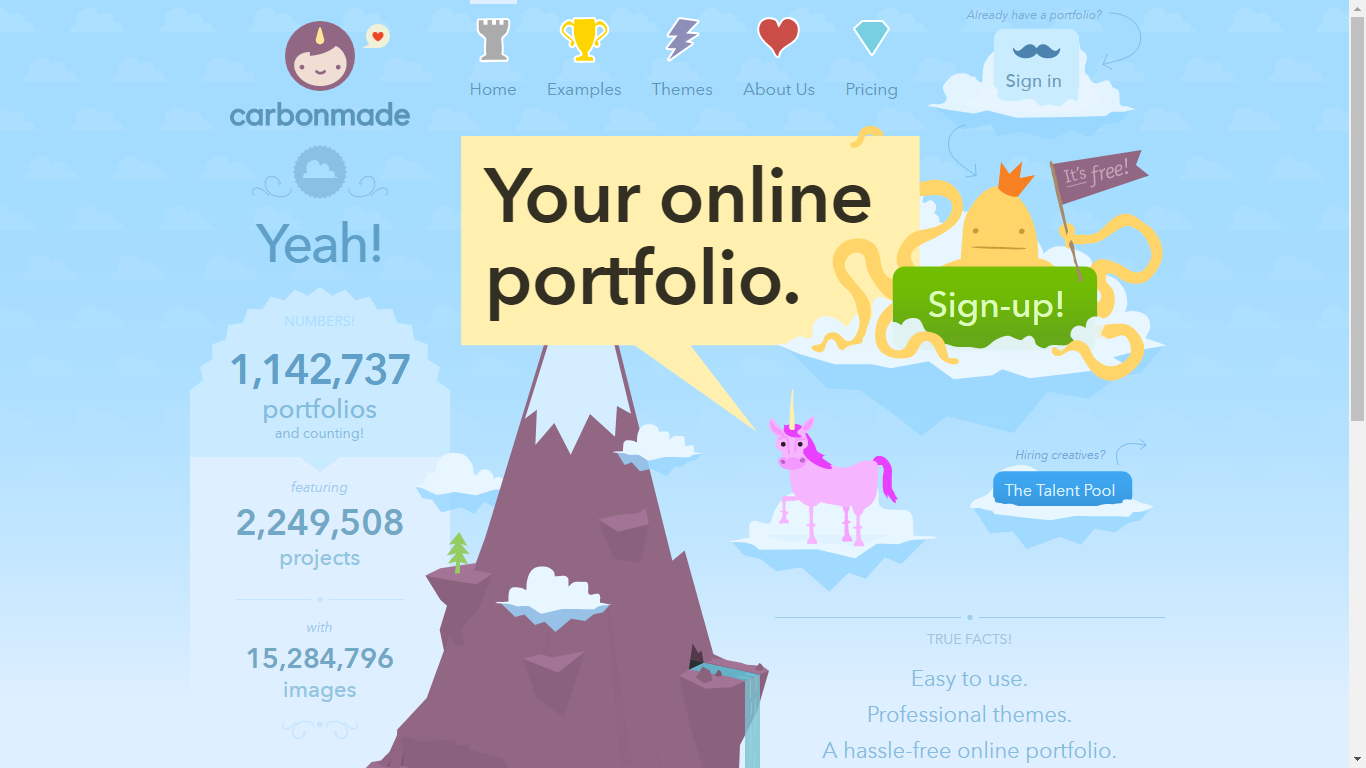 Carbonmade has provided a provision for non-programming audience to demonstrate their designing talents. It helps one create and manage an online portfolio website without having any information about HTML or CSS.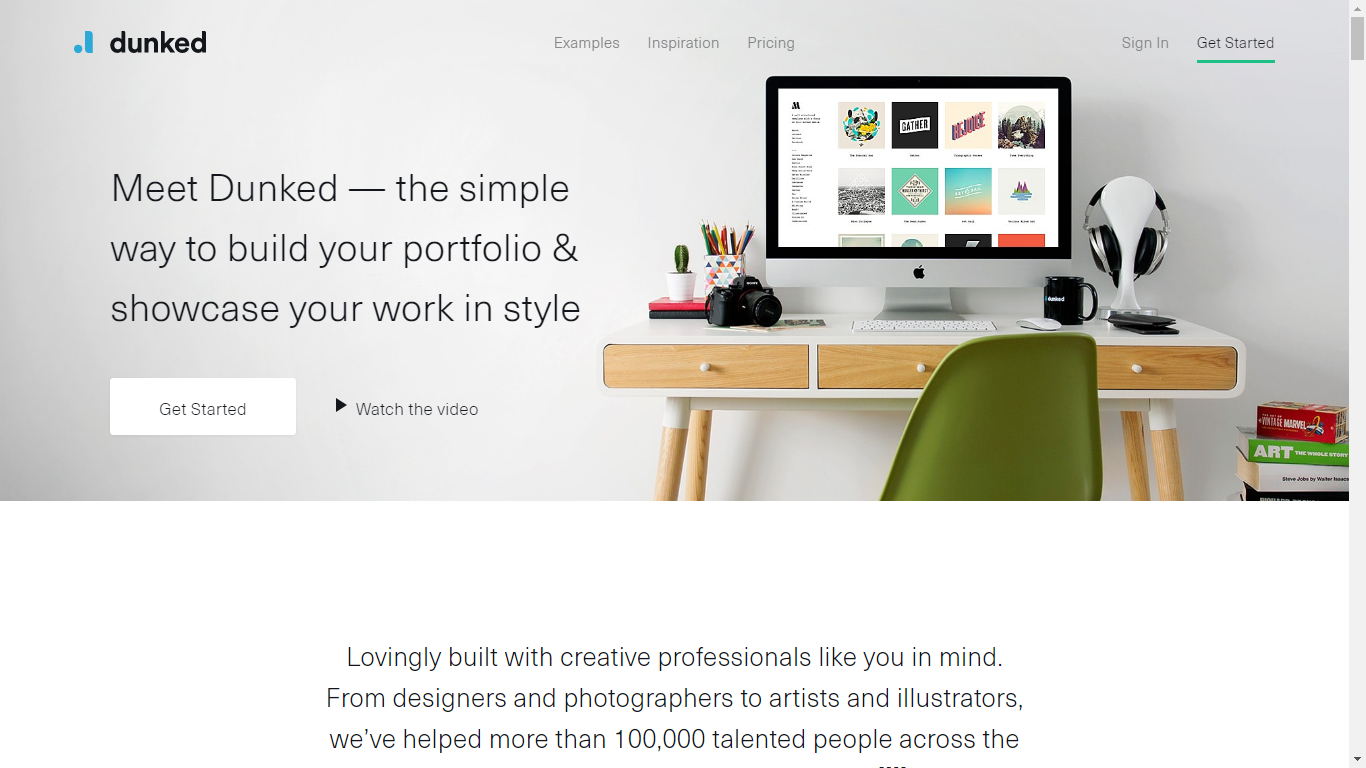 The simple styled manner for portfolio generations allows its user to play with its portfolio's layout, typography and colors. It comprises of a wide range of templates for varied profiles. It's fully responsive and retina-display-ready feature has been the main reason for its popularity.
Url: https://dunked.com/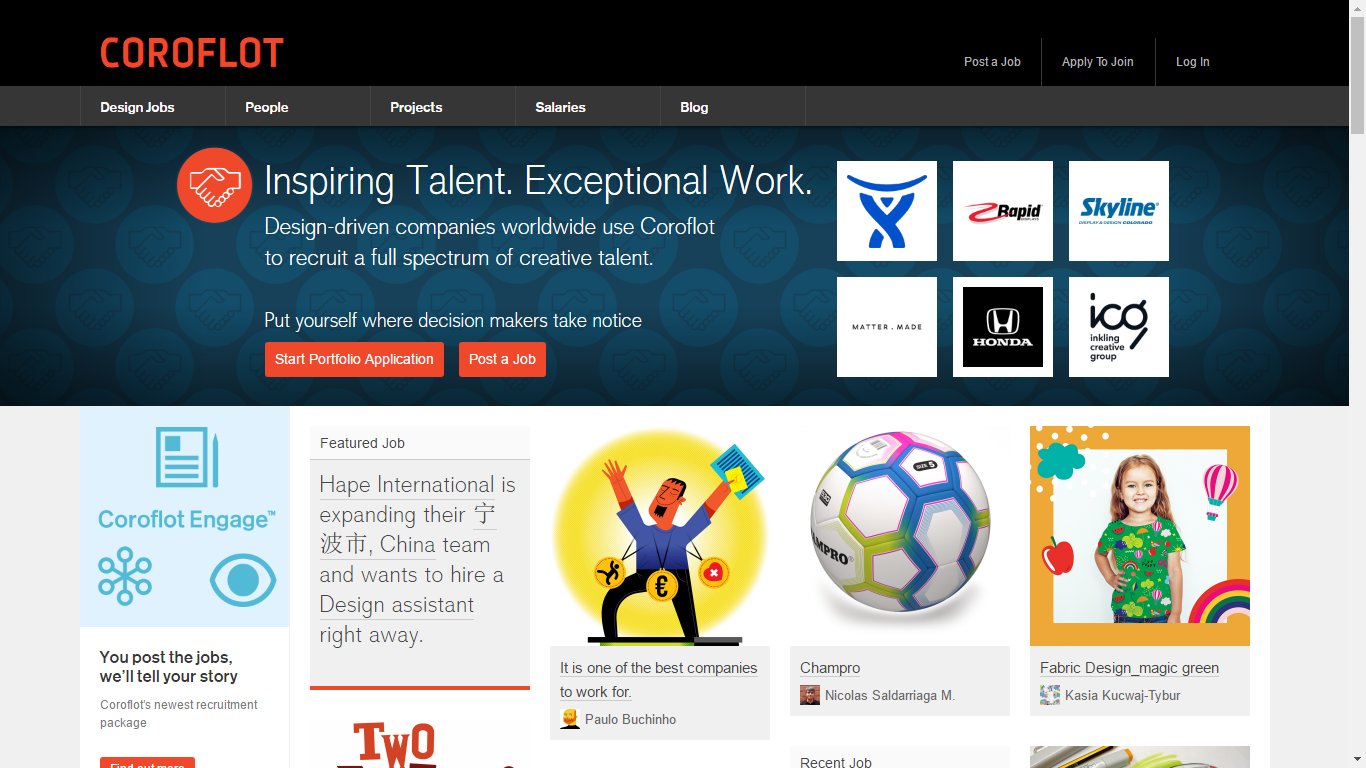 Coroflot is the platform for designers to exhibit their expertise and get hired. Many design-driven companies across the globe use Coroflot as their means for employment. Additionally, it covers a large spectrum of designing arenas like 3D Modelling, Web Development, Motion Graphics, Photography and many more.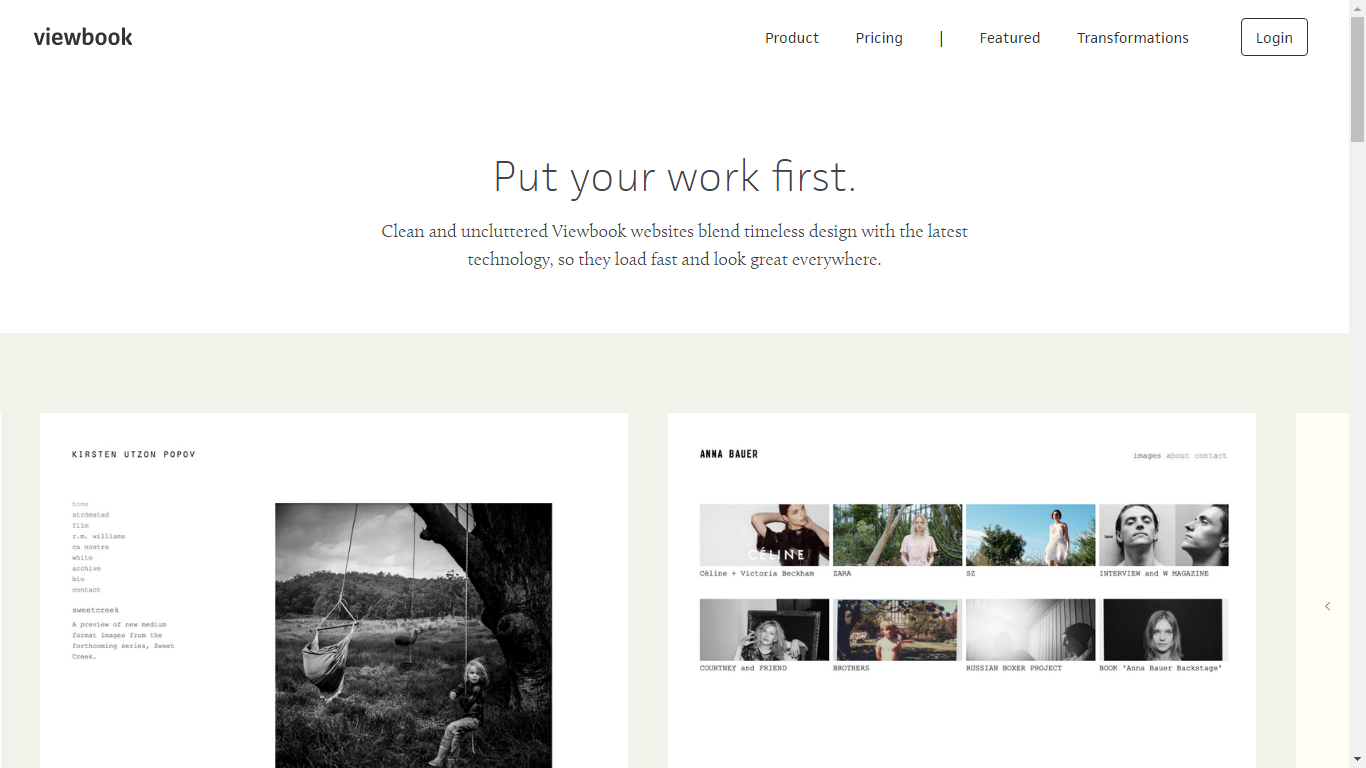 In order to describe the million dollar words in pictures, viewbook provides a collection of clean and uncluttered websites. Due to the latest technologies used, these templates have the peculiarity of fast load time and cross-platform uniformity. This economical subscription enables you to sell your products online. Moreover, it gives the privilege to its users to select their own domain name. Additionally, it has features like Connect Google Analytics, Search Console, Search Engine Optimization etc.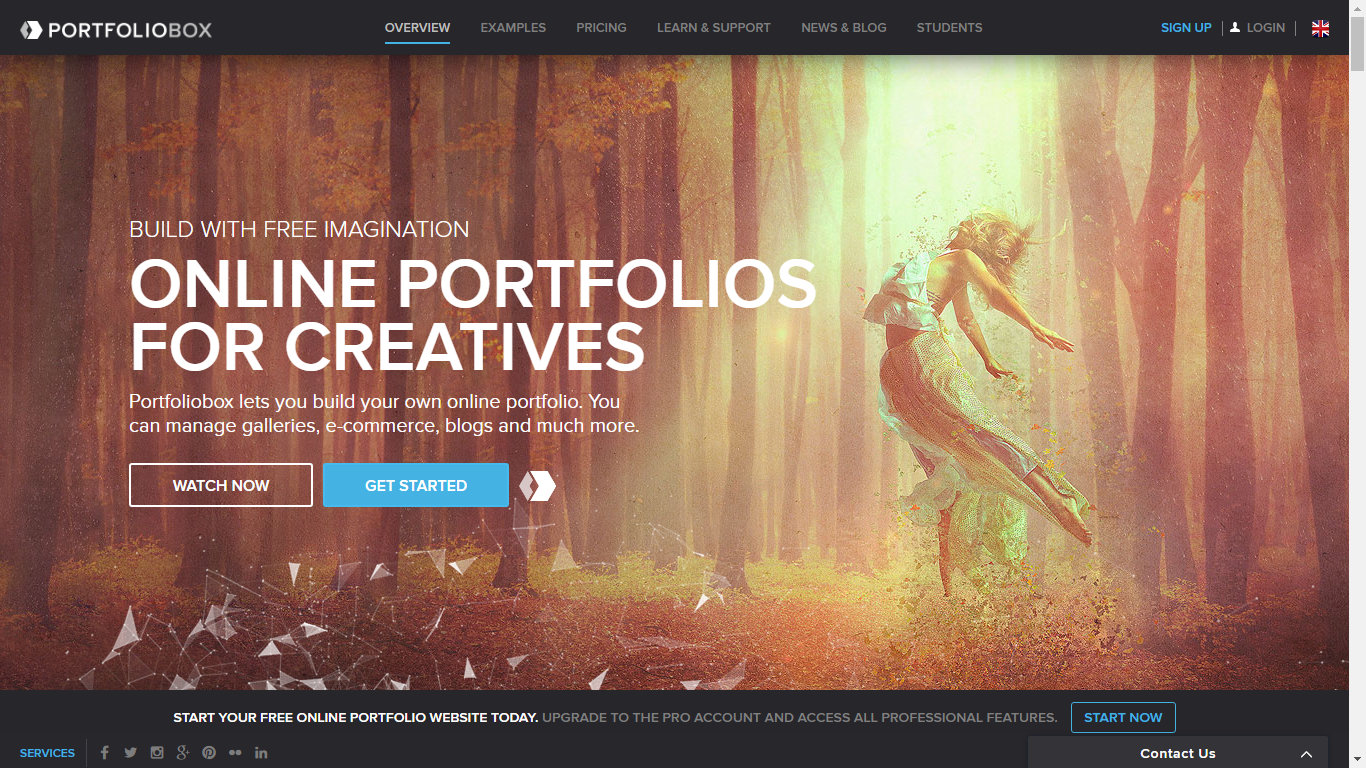 Portfolio box empowers one to create their own portfolio in web browser. The richness in its available themes assists its users in creating their own unique space on the internet. With portfolio box, one can merge pages of varied formats in infinite permutations and combinations. Despite this, this online portfolio will automatically adjust according to the screen size.
Url: https://www.portfoliobox.net/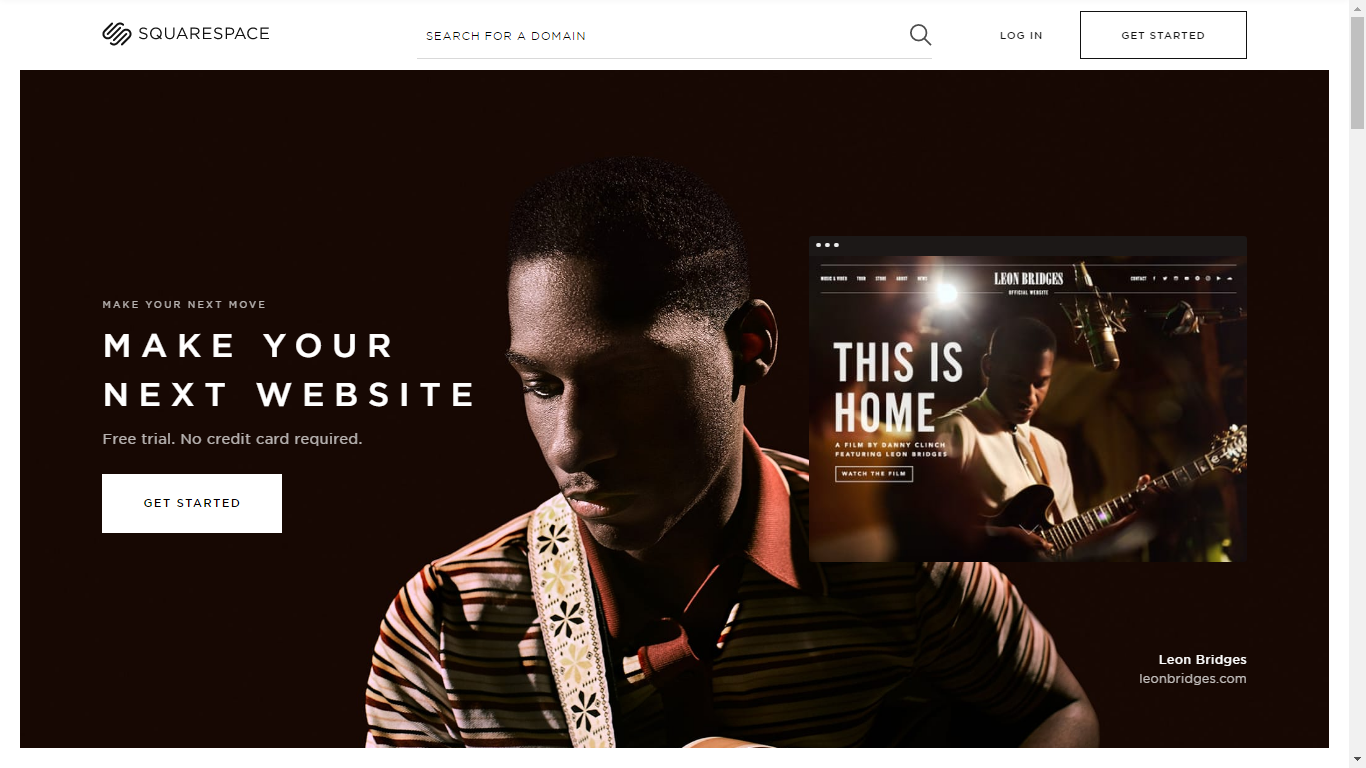 Squareshape comes with sharp design focus which allows you to personalize your corner of the web, while keeping it to professional standards. One of the best thing Squarespace offers is responsive and sleek templates. While creating portfolio here, you have huge collection of free and Google fonts to look for. Squarespace is bit expensive than its competitors but we must say its worth it.
Url: https://www.squarespace.com/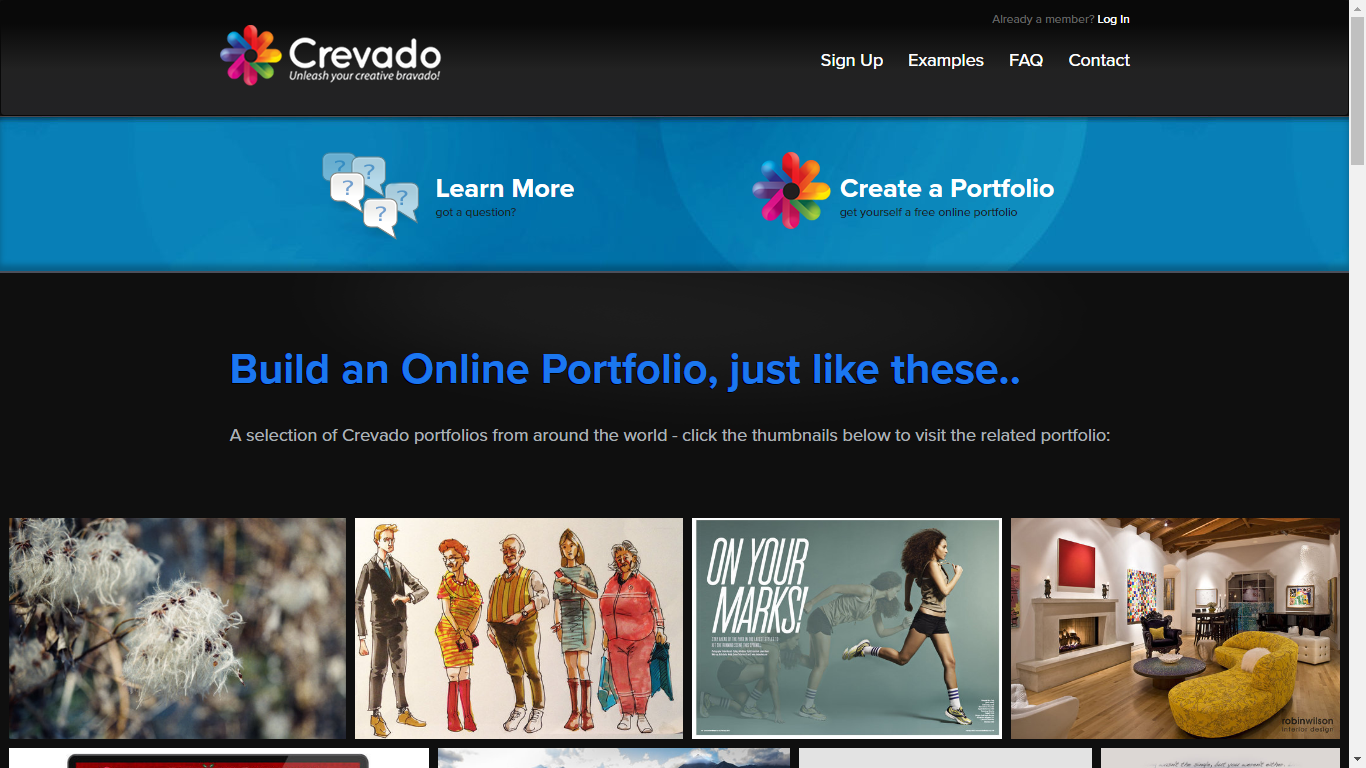 Crevado has large collection of customized design templates to cater your preferences and create your very own unique portfolio. These all templates are responsive so they can be fit for all the devices screen. Crevado is very easy and quick to use. You just need to upload your files and layout. Everything is done by just simply dragging and dropping and within few clicks you are ready with your portfolio.
Url: https://crevado.com/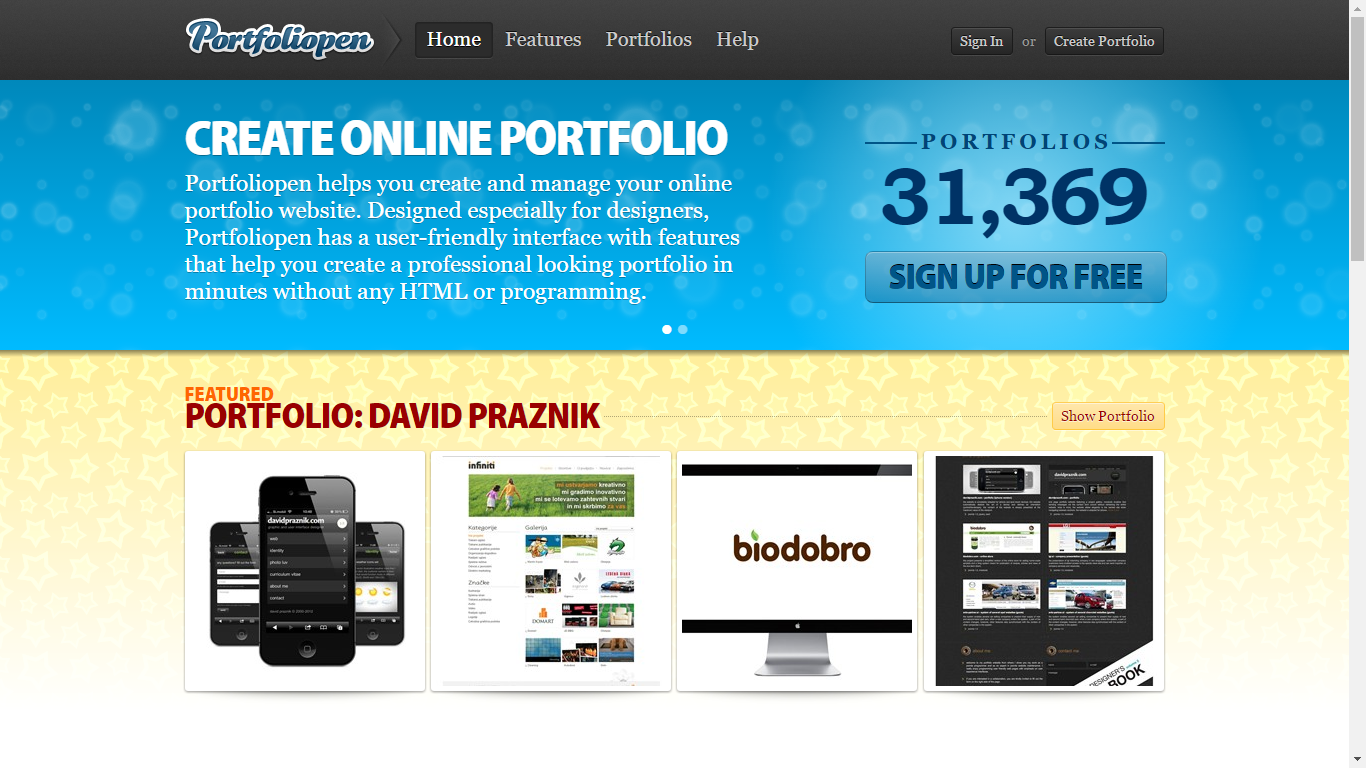 Portfoliopen is a one-stop destination for creative artists — designers, photographers, illustrators etc. Along with providing ways to manage and showcase the work, the online portfolio can be localized into any language. Like Viewbook, it provides free hosting solution, customized domain name and search engine optimization.
Url: http://www.portfoliopen.com/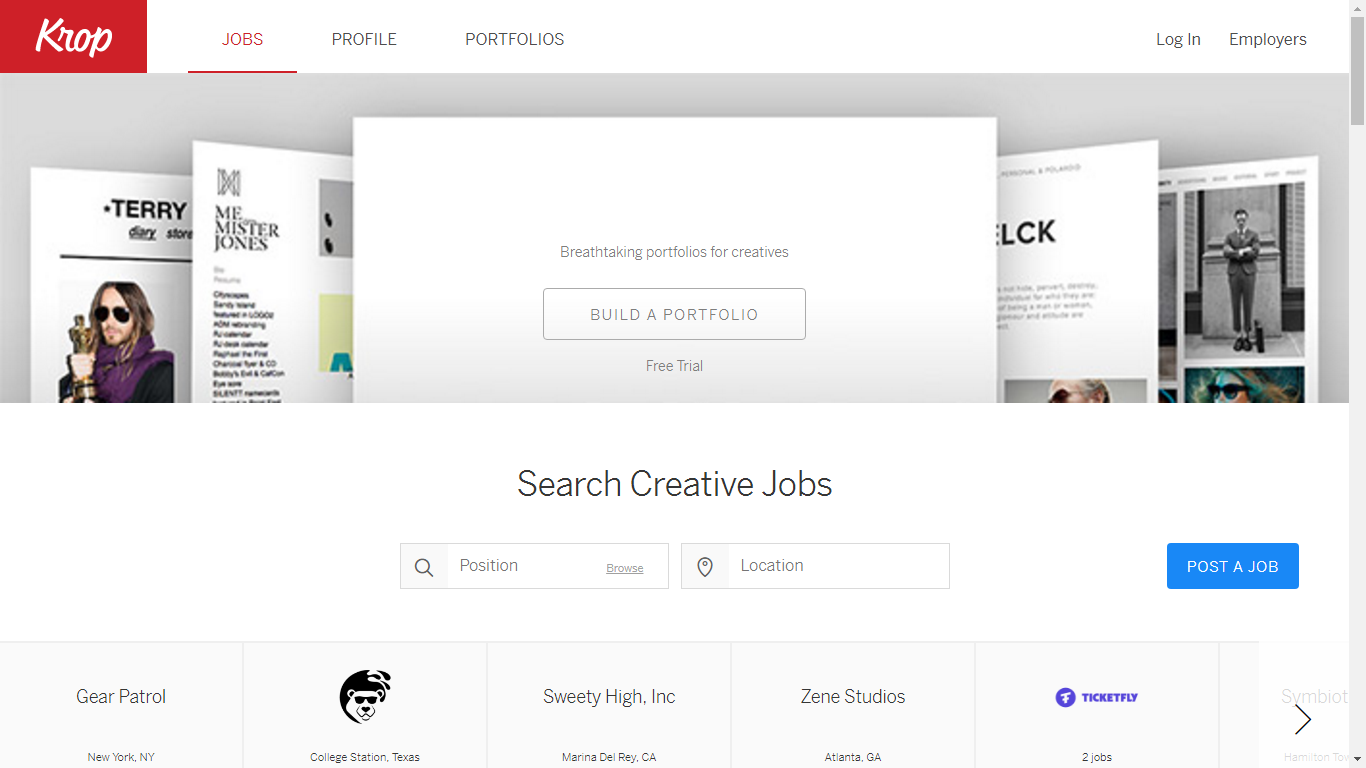 This Creative industry job board and portfolio hosting website has many celebrated clients such as Apple, Netflix, HBO, MTV and many more. With Krop's simple tools, you can easily build your resume and portfolio. The service offers elegant template and enables you to manage your work quickly.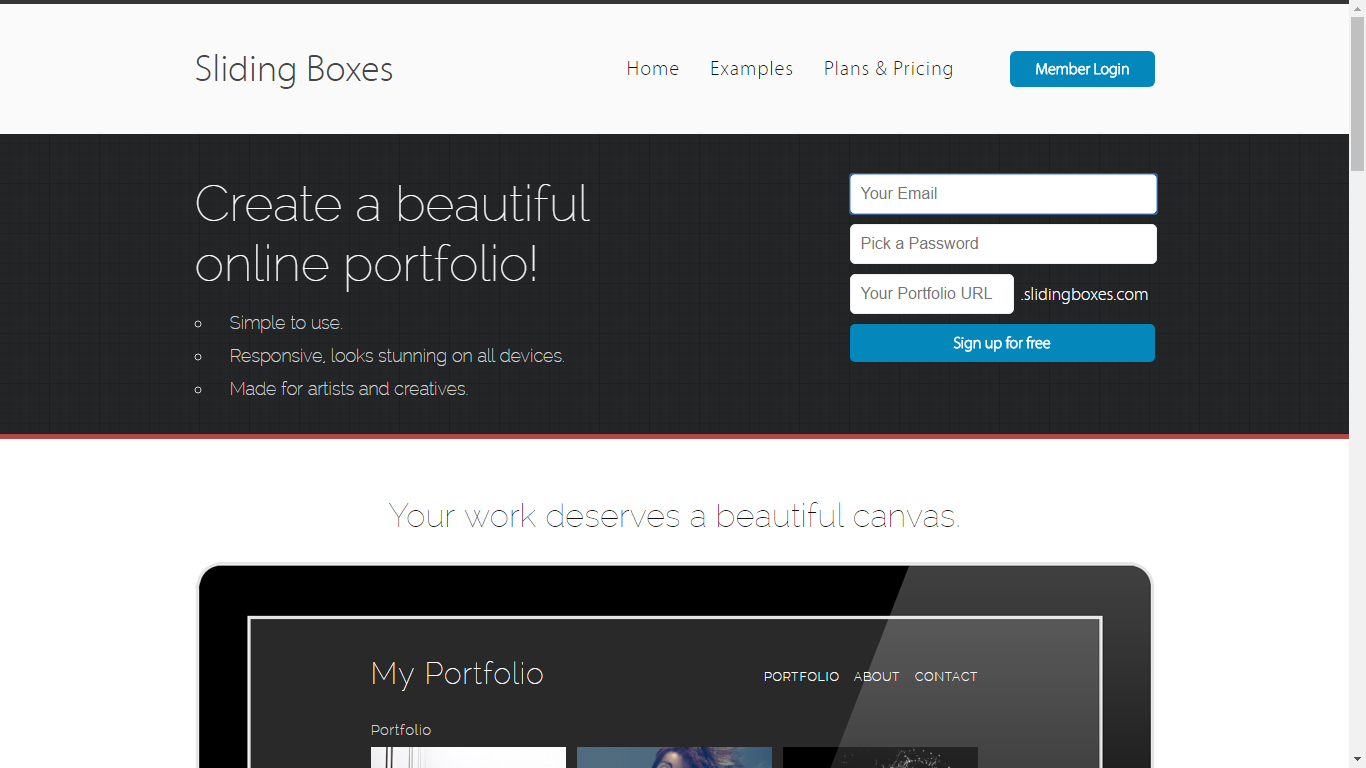 Stunning effects and transitions in its simple-to-use portfolios has given Sliding Boxes an edge over other online portfolios. Such amazing adaptations has nothing to do with coding. Furthermore, the portfolios are responsive and scales down perfectly on smaller screen devices.