---
The 11 Things You Miss (or At Least, I Miss) from Elementary
This might sound obvious (especially now that we're in the midst of final assignments and super late midterms), but school feels a little bit different when you get into post-secondary. Trips to Staples with your parents are rather rare, and buying a new printer is literally the worst task you could ever think of doing. During these later days in the semester, we can sometimes get lost in the daydream of going back to primary school — where backwards day was real and your teachers would give you free candy. Here are the things I (and you might) miss:
There was no such thing as a "syllabus."
Now, my downloads folder always looks a little something like this:

 ENGL336syllabus-1.docx
 ENGL336syllabus-2.docx
 ENGL336syllabus-3.docx

…and so on, as I've needed to look over my reading schedule and double-check the room numbers for exams. But in primary school, I didn't even know that "syllabus" was a word.
Fun Days
Did everyone have a day where all you did in June was watch movies, eat popcorn and freezies, and play with a parachute with 20 other kids? As a post-secondary student, we jump for joy when profs decide to hand out free candy on Halloween. Although, I suppose we have our own, adult version of fun day… (a.k.a. the start and end of term beer gardens).
Movie Day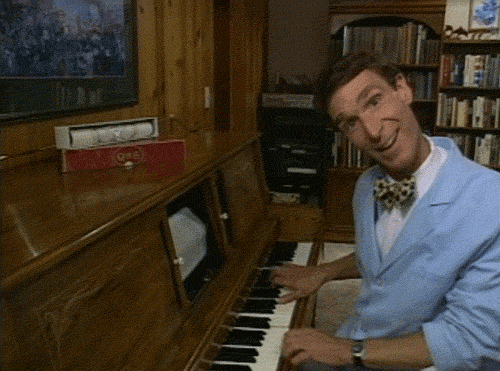 This. Just, this.
Designated Reading and Pyjama Days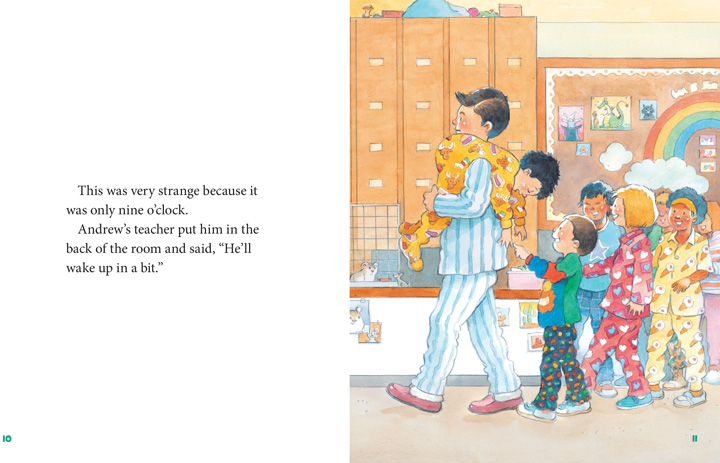 You know the kind of day — where you leave bed just to pretend that you're still in bed. Even if you didn't like reading much, no one would really care if you ended up falling asleep on the bean bag chairs a half-hour in.
SO. MUCH. MILK.
Maybe it was the generation I grew up in, but promotions for milk were everywhere. There was a milk room in the school, full of child-sized milk cartoons, and everyone had a "milk card," allowing one free milk after ten purchases. There was like, a lot of freaking milk. Everywhere. You couldn't escape it. Our generation better have strong bones, because I know for a fact we, as kids, spent a lot of our money on milk.
There Were Microwaves (and they were easy to find)
I took a picture of a microwave on campus once just for evidence that there are actually microwaves here on campus. Rare, but they exist. This one's in Tory Atrium. Don't all run to it at once.
Hot Lunches
So, yes, we loved milk — but we had our streak of unhealthy eating too, of course. I am astounded as to how much junk food I could eat (and that was provided at school). Nowadays, I can't even finish a McDonald's pancake platter; as a wee-youngin', you could hand me five platters of those suckers and I could down them, no problem. Oh, how the times have changed *sigh* Although, I guess we do have Tombstone. (But, I can't finish that either…)
Field Trips
If you're one of those lucky people who get to go on field trips in uni, you've also probably found a four-leaf clover. I never would have thought that I would miss the Edmonton Waste Management Centre, but alas…
The Grading System
I'm going to be totally honest with you: I failed Grade 5 Social Studies. Why? No idea. I actually don't remember a single thing I was supposed to have learned. But did I fail Grade 5? Absolutely not. Under Social Studies in my report card, I earned the grade "Needs work." Yeah, I did need a bit of work. I also "needed a bit of work" in Chem 101; unfortunately, Beartracks was not as forgiving.
Less Responsibilities
The questions you got asked were along the lines of "what do you want me to pack your for lunch?" or "what do you want for your birthday?" Now your days are riddled with "Find x" or "Rachel can you please help your Grandmother use a Mac?"
Also, no one enjoys making appointments — for anything. But especially for the dentist and the doctor.
Yes, my dentist sends me a postcard when I avoid him.
My Confidence in Life
Overall, the main reason I miss elementary is because life was much simpler back then. I don't want to be old enough to take an "advanced road test." I shouldn't have to know how to do my taxes. No, I don't want to take out a loan and have to think about how to pay it back. Stop, I can't believe I'm in the "Working Woman's" section of The Bay. Dress pants are never going to look as cool as leather pants, and that's just a fact. It's all a little overwhelming, and some days I wish I could just deal with the life I led in elementary.
I don't even have a dog, nor have I ever. The jury is still out as to whether or not I grew up to be a cool teenager.
Adulting is hard, bro. It's why we hold on to the old days. Even though people will never look at us the same when we wear Heely's, remember to do so anyway sometimes. Keep your Slinky, and remember what got you to where you are today.